The National Association of Ticket Brokers (NATB), in the form of a strongly worded letter from its lead counsel Gary Adler, is asking Ticketmaster...
The National Association of Ticket Brokers (NATB), in the form of a strongly worded letter from its lead counsel Gary Adler, is asking Ticketmaster and TicketsNow to fully describe the relationship between the two, their business practices and motives, and their relationship to the secondary ticket market.
The unprecedented letter, which stops short of threatening any legal action, was written on behalf of several NATB members who have expressed concern over a wide range of issues as it relates to the business practices of the two companies. Ticketmaster completed its $265 million acquisition of TicketsNow earlier this year, and prior to the closing several ticket brokers logged complaints with the U.S. Justice Department concerning the takeover and what it could mean to competition in within the ticket marketplace. Adler sent the letter to TicketsNow President and CEO Cheryl Rosner and Ticketmaster President and CEO Sean Moriarty, who is keynoting the NATB's annual conference this year.

"NATB Members continue to raise concerns and some have asked the NATB to take action. This letter serves the purpose of facilitating answers to specific questions our Members would like TicketsNow and Ticketmaster to address. In effect, this letter requests that Ticketmaster describe how it envisions its working relationship with traditional secondary market ticket brokers proceeding in the future," Adler wrote. In January prior to the close of the acquisition, Adler said the NATB would wait to form an opinion about the acquisition, but in recent weeks many members clamored for details from the two companies.
The letter, which appears below, outlines 10 questions NATB members would like answered, such as will Ticketmaster "guarantee that it will protect its ticket broker clients' best interest the same way it protects its primary market clients' best interest?" In addition, the letter seeks to understand the basis of some litigation Ticketmaster has waged against secondary ticket brokers that allegedly use "automated devices" to obtain tickets, devices that Ticketmaster does not fully describe.
When reached today, Adler told TicketNews that the impetus for the letter was some "recent events" where brokers believed they were shut out from obtaining tickets to some shows. Last week, TicketNews reported that Radiohead fans were being directed from Ticketmaster to TicketsNow to buy tickets for sold out shows. Adler did not elaborate on which shows or events were in question.
"Tickets were appearing that may not have been made available to the public, but that were turning up on their secondary sites," he said.
Adler said that he has spoken briefly to Rosner about the letter but has yet to hear from Moriarty. "I'm expecting a good faith effort on their part. They realize that we want answers to some tough questions or some people will likely remain skeptical," he said, adding that while there is no timetable for the companies to respond, the NATB will be "vigilant" in gathering answers.
An attempt to reach NATB President Tom Patania of SelectATicket.com was unsuccessful. Spokespeople for Moriarty and Rosner did not immediately respond to requests for comment.
The letter goes on to ask what Ticketmaster's positions are as it relates to a lot of the new ticket legislation being discussed within several state governments, and for a detailed explanation of the confidentiality protections within Ticketmaster's proposed "Ticket Listing Agreement," which some brokers believe is too one-sided.
(Below is a copy of the letter the NATB sent to TicketsNow and Ticketmaster)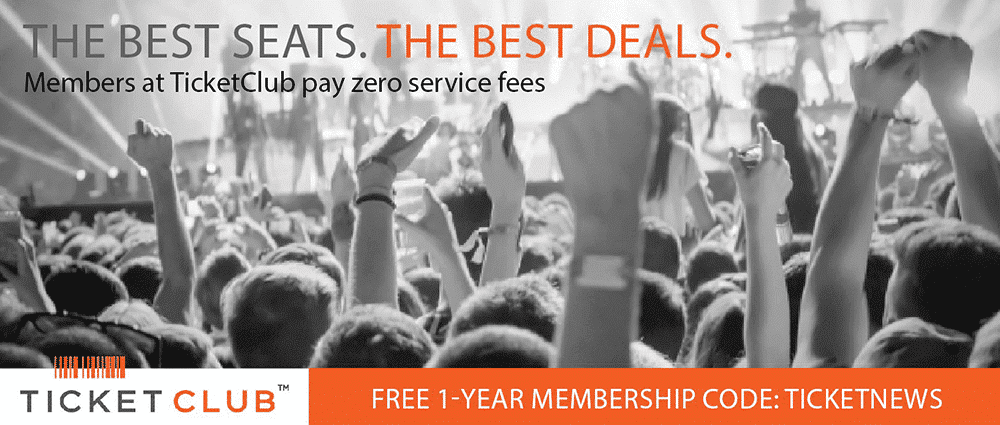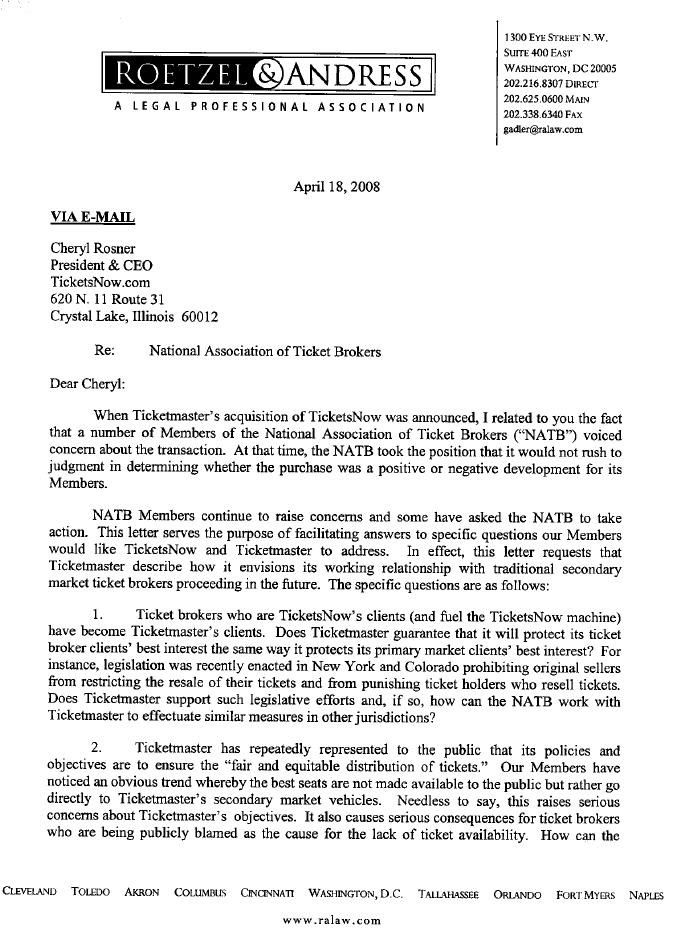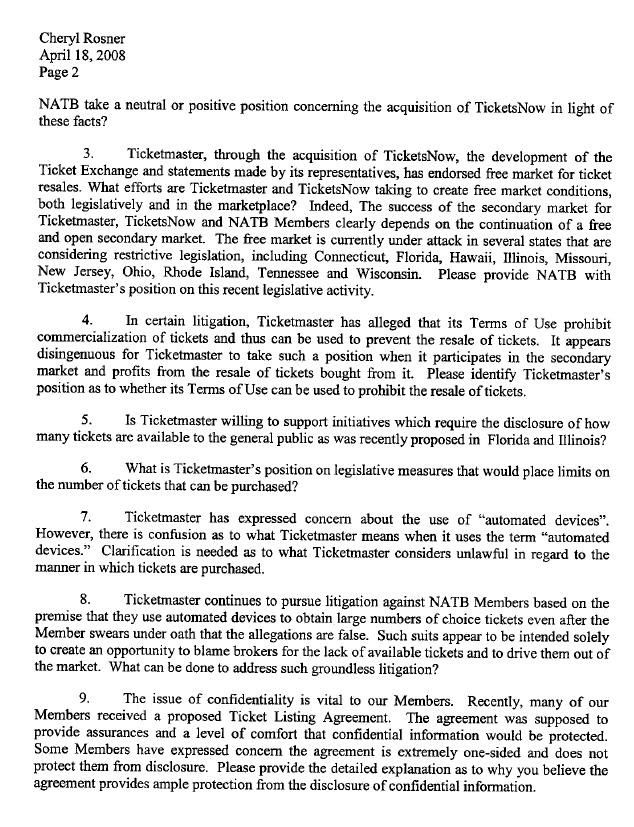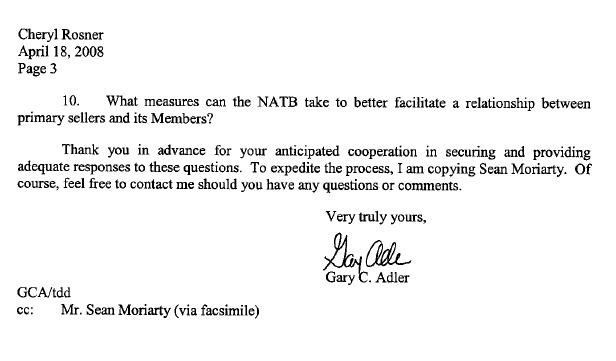 Last Updated on April 23, 2008 by By Alfred Branch Jr.