PITTSBURGH, PA – April 1, 2008 – ShowClix (www.showclix.com), a Pittsburgh-based live music search engine and online ticketing company, today released the latest version...
PITTSBURGH, PA – April 1, 2008 – ShowClix (www.showclix.com), a Pittsburgh-based live music search engine and online ticketing company, today released the latest version of its online ticketing solution, which now includes an innovative mobile ticketing service. ShowClix will officially debut the new mobile ticketing service at a concert at Mr. Smalls Theatre in Pittsburgh on April 10. The launch event will feature the Canadian indie rock band Tokyo Police Club, with special guests Donora and Lohio.
ShowClix has partnered with bCODE (www.bcode.com), a developer of mobile technologies, to deliver event tickets to buyers' cell phones as SMS (Short Message Service) text messages – rather than mobile barcode images – making the delivery method compatible with over 99% of mobile devices.

"Existing mobile ticketing solutions can only deliver tickets to buyers who have the ability to receive MMS messages on their mobile device," explains ShowClix Co-Founder and President Joshua Dziabiak. "The truth is that a lot of cell phones aren't MMS compatible. Even the mobile industry's hottest device, the iPhone, can't receive an MMS message. That's why we've taken the route of ticketing via SMS text, which almost everyone with a mobile device can receive."
The new paperless delivery method cuts costs, allowing ticket sellers to offer lower service fees; increases ticket security; stops scalpers from selling tickets on the street; and provides ticket buyers with the convenience of not having to carry a paper ticket. In addition, ShowClix' mobile ticketing service gives ticket sellers and buyers a green, environmentally friendly option for sending and receiving event tickets, helping contribute to a paperless society.
Here's how it works: After placing a successful order, ticket buyers immediately receive a confirmation SMS text message, notifying them that their event ticket will be delivered to their cell phone the day before the event. Approximately 24 hours before the event start time, ticket buyers receive a text message containing their mobile ticket, a unique code made up of an encrypted series of 30 letters, numbers and characters. The mobile ticket is then verified at the venue using a bCODE MediaHub 200 ticket scanner. (To see a pictures of the mobile tickets and ticketing scanner, view the .pdf version of the press release at http://www.showclix.com/PDFs/0412008.pdf)
The mobile ticketing service is just one part of the company's new full-service online ticketing, marketing and event management solution. ShowClix Ticketing provides tailored solutions for any size event or venue, including ticketing for general admission or seated venues; mobile and print-at-home ticket delivery options; customer service support; and event promotion throughout the ShowClix network.
"ShowClix set out to create the most powerful and affordable ticketing solution on the market," said Dziabiak. "We've lowered service fees for ticket buyers. We've included online marketing tools that help venues and event promoters sell more tickets online. And we've given ticket sellers the power to setup, manage and completely control their online ticket sales. If an event promoter wants tickets for their event to go on sale tomorrow at 10am, they should have the power to make that happen. Now they do."
Registering for a ShowClix ticket seller's account is free. Once registered, ticket sellers can login to the company's web-based ticketing system 24 hours a day to setup events and launch ticket sales in minutes. In addition, venues and event promoters can create their own discount and presale codes; manage ticket inventory real-time; generate and export detailed sales and demographic reports; view daily traffic and conversion rates; and create and send email newsletters to their customers.
For more details on ShowClix Ticketing, visit www.showclix.com/ticketing.php.
# # #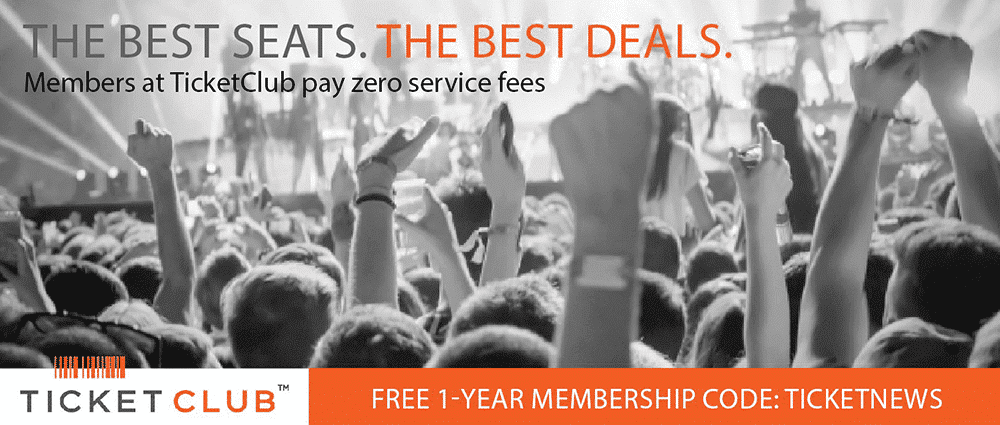 To schedule a time to speak with ShowClix President Joshua Dziabiak, or to setup a tour of the ShowClix ticketing system, please contact Lynsie Camuso at [email protected] or 724.928.9930.