LONDON, ENGLAND (viagogo.com) April 2, 2008 – Following the sell-out, many fans will turn to the resale market to get their tickets on websites...
LONDON, ENGLAND (viagogo.com) April 2, 2008 – Following the sell-out, many fans will turn to the resale market to get their tickets on websites such as eBay.
But unless they choose where to buy carefully, they run the risk of being defrauded. Not only could they lose their money,but they may be turned away at the festival gates when their genuine-looking ticket is refused.
Eric Baker, chief executive of online ticket site www.viagogo.co.uk, is an expert in the ticket industry.

Here he gives us five top tips to follow to ensure you don't get ripped off.
*Never agree to meet strangers to hand over money for tickets. While it may seem better than getting your tickets by post, the seller could take your money and run. Besides, it could be dangerous to meet someone you don't know.
*Do not accept the promise of "guarantees" without doing your homework on the seller. Many websites say 100% guaranteed, but the guarantee is only as good as the guarantor.
*Make sure that any online ticket exchange you use is reputable. Anyone can build a website or buy links on Google. A good way to check their reputation is to ask if they are in business with any major organisations or teams – then check with the organisations they mention.You can also search the web to see if they've been written about by major publications.
*Never buy from a source that doesn't give clear instructions, terms and conditions. Good re-sellers are happy to explain what your rights are and what their responsibilities are.
*Do not buy tickets outside the festival from touts (scalpers). This is where a great deal of fraud occurs. Fraudsters are now able to create forgeries that look as good as the originals, but by the time you get to the door and are denied entry the street seller will be long gone.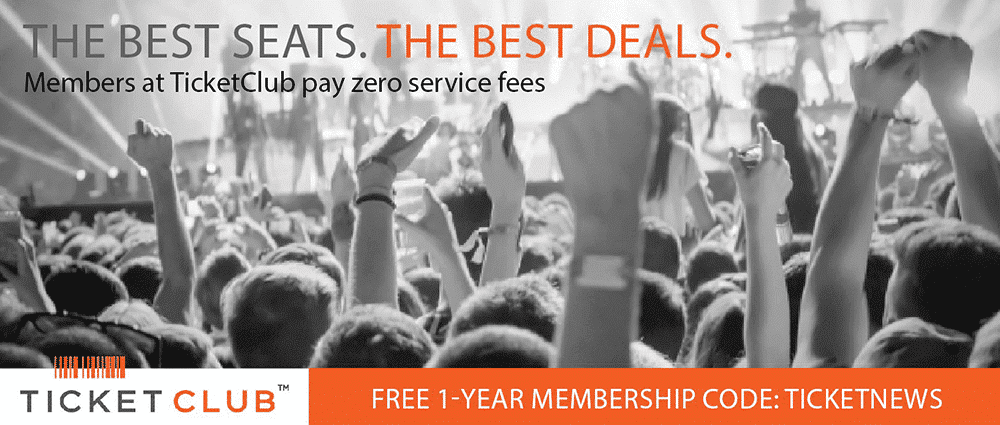 About viagogo.com
viagogo is an online ticket exchange that allows people to buy and sell live event tickets in a safe and guaranteed way. Our mission is to bring efficiency and transparency to what has traditionally been a murky market place, thus allowing consumers to buy and sell tickets in a safe and guaranteed way. At viagogo, every transaction is guaranteed. To support this, we offer full ticket tracking, managed logistics and live customer service support.
Buyers: Once you purchase a ticket or win an auction and receive a confirmation email from us, viagogo makes sure that you receive your ticket on time for the event. If a problem arises and you do not receive your ticket, viagogo will provide similar or better tickets at the same cost.
Sellers: We collect the money once the purchase occurs so we can make sure that you get paid.
viagogo takes security very seriously – all transactions are safe and secure. We use the most up-to-date SSL encryption technology to protect your personal and transaction information.