With a plan that includes aggressive expansion into the secondary and international markets, and $35 million in cost-cutting moves, Ticketmaster believes it has positioned...
With a plan that includes aggressive expansion into the secondary and international markets, and $35 million in cost-cutting moves, Ticketmaster believes it has positioned itself to weather the loss of Live Nation's business in 2009.
During an analyst conference call this week, Ticketmaster elaborated on some of its thinking behind its recent corporate decisions, as the firm prepares to be spun off from parent company IAC/InterActiveCorp within the next several weeks. While estimates have varied, the loss of Live Nation's ticketing business represents anywhere from 15 percent to as much as 40 percent of Ticketmaster's $1 billion-plus in annual revenues.

"As far as Live Nation goes, we believe we have substantially replaced the revenue that that business represents, both with international expansion, movement into the resale category and the recent acquisitions," Ticketmaster President and CEO Sean Moriarty told analysts. "Our focus now is driving comparable profitability through that business going forward, both in the areas of ramping up to scale internationally and with resale. And, as we've previously announced, we went through a very thorough global cost review in Q2, and expect that we're going to be pulling $35 million in cost out of the business on a full year basis in 2009."
"So, I feel like we've made very good progress on replacing that top line and are well on our way to driving that necessary profitability through," he added.
Ticketmaster enters the spin off with $750 million in debt and $500 million in cash on hand, and saw its revenues climb 30 percent for the quarter ended June 30, 2008, to $382.4 million, compared to $293.4 million for the same period in 2007, driven primarily by "a 7 percent increase in tickets sold, with 10 percent higher average overall revenue per ticket." Its acquisitions, including TicketsNow, contributed $45 million to its revenues in the Second Quarter.
As the company seeks to further integrate TicketsNow and other assets into the fold, it will focus on maintaining its margins in an industry that has rapidly dwindling margins due to increased competition. While did not go into specifics about how they would cut $35 million from the business, Moriarty explained that eliminating duplicate services and operations would be part of it.
A Ticketmaster spokesperson did not reply to TicketNews's request for further comment.
"The focus on margin is absolutely the right one. As most of you know, we've made a series of investments, both in international expansion into new markets, domestic acquisitions and investment into the resale category," Moriarty said. "If you look at the margin compression in the business, about 90 percent of it comes from this expansive activity by way of acquisition and movement into the resale category. As a matter of fact, if you look at pricing and volume in the core business it's outpacing royalties, and we've got good, solid fundamentals. And, our focus is really on driving comparable profitability through these new areas of our business. This will position us to grow very well over time."
"One of the things that's really important in our business is scale, so Ticketmaster really is a business driven substantially by retail tickets sold through the platform, so for example in 2007, we sold 141 million retail tickets," Moriarty said. "When we acquire businesses, they operate generally at levels of scale far below our own, so we've got tremendous opportunity as we move them onto the platform, consolidate operations to drive comparable profitability in these businesses that on a standalone basis would never enjoy the scale and therefore the margins that we enjoy. So, when you look across the platform, we're really focused now on operating what we have."
The ticket industry has largely avoided some of the pitfalls that are engulfing some businesses due to the weak economy, but Ticketmaster is keeping an eye on that issue.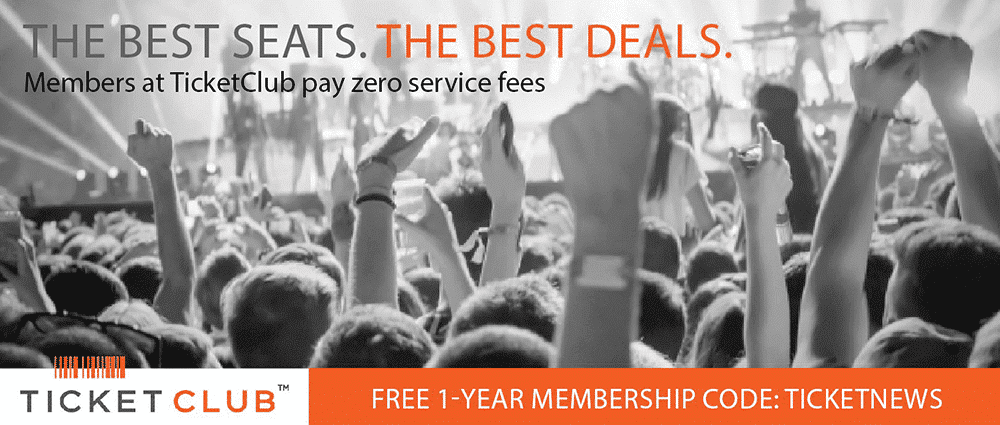 "We've been watching closely but so far haven't seen that the broader economic climate is directly impacting the live entertainment category, or our business specifically," Moriarty said. "Pollstar reported, for example, mid-year that concert ticket prices were up 6 percent. You saw, certainly, our pricing and volume is up in the category, and we think that the category itself has some resistance to broader trends. One, because if you look, our average consumer buys a ticket slightly less than once a year, and much of our best inventory is often over subscribed. It may take a bit longer for us to see what impact, if any, these broader economic trends are going to have on the industry or our business, but we are watching closely and so far see no direct evidence."
Last Updated on May 20, 2011 by By Alfred Branch Jr.