Today's tour recap includes news on the passing of Pink Floyd founding member Rick Wright, as well as tour announcements and cancellations as compiled...
Today's tour recap includes news on the passing of Pink Floyd founding member Rick Wright, as well as tour announcements and cancellations as compiled by Ticket News on September 15, 2008.
Earlier today, a spokesman for Richard "Rick" Wright announced that the founding member and keyboardist for Pink Floyd had lost his battle with cancer. Wright, who was just 65 years old, composed hits such as "Us and Them" and "The Great Gig In The Sky." Read the full story.

British alt-rock band James is on the road for it's comeback tour, supporting the group's first album in seven years. … Polysics will also be on the road soon. The Japanese new wave band has a 21-date North American tour on the books. … Illness led country duo Brooks & Dunn to scrap three shows, including two concerts with ZZ Top, which have been rescheduled. … The Black Crowes also cancelled two shows over the weekend, but rescheduled dates have not yet been announced.
Those are the headlines for today's tour new. For more tour announcements and updates, check the tours in brief below:
Hurricane Ike caused a number of concert cancellations over the weekend as the Texas coast braced for the storm. The only major tour to be affected was that of classic rockers the Eagles. The September 11 concert at the Toyota Center in Houston, TX, was rescheduled to October 2. Tickets for the original event will be honored for the rescheduled date, according to a statement on the band's Web site. However, most other weekend events along the Gulf Coastline of Texas were also cancelled due to Hurricane Ike. Individuals with tickets to cancelled events should visit the touring artists' Web sites for information on rescheduled shows or ticket refunds.
Kanye West will be kicking off his world tour dates in a few weeks, beginning with an October 18 show at Arena Monterrey in Monterrey, MEX. Despite published reports that the rap star was arrested at LAX for suspicion of vandalism, West will be hopping planes through November, as he moves on from Mexico to Brazil, the UK, Ireland and France. The tour, which includes a November 11-12 stay at 02 Arena in London, will close on November 20 at Palais Omnisports de Paris-Bercy in Paris, FRA.
Todd Rundgren will be on the road later this fall as a part of his newly booked tour. The trek, which features North American and European dates, kicks off October 1 at The triple Door in Seattle, WA. The first leg of the U.S. tour concludes October 15 at Orange Peel in Asheville, NC, before Rundgren heads overseas for November. He'll be back in the U.S. for at least two more shows, beginning December 19 at the YMCA Boulton Center in Bay Shore, NY, through December 30 at Rams Head in Annapolis, MD. Rundgren is expected to announce more tour dates in the near future.
Vampire Weekend has more dates scheduled on its current tour. The up-and-coming indie rockers have a September 15 show at The Joint in Las Vegas, NV, and a September 16 gig at Glass House in Pomona, CA, on the U.S. leg of the tour. When the Ivy League lads head across the pond, they'll have a full 17-dates ahead of them, including a three-night run at The Forum in London, from October 24-26. Two early December U.S. dates follow: December 1 at 9:30 Club in Washington, DC, and December 3 at Terminal 5 in New York, NY.
Dianne Reeves is continuing her world tour dates with new shows booked for Europe. The new performances are set for December 12 at Aalto Hall in Helsinki, FIN; December 14 at Kongresowa Hall in Warsaw, POL; December 15 at Muziki Dom in Zabrze, POL; and December 17 at Prague Congress Center in Prague, CZE. A single U.S. date is also booked for the end of the year, December 19 at the New Jersey Performing Arts Center in Newark, NJ.
The Black Seeds will be touring New Zealand, Australia and the UK through the end of the year. The band's next performance is September 16 at Rangataua Hall in Ohakune, NZL. They'll stay in their native New Zealand through a September 26 gig at Wellington Town Hall in Wellington before hitting Australia for three October 9-11 performances. The Black Seeds will be off to the UK, then, beginning with an October 27 show at The Liquid Room in Edinburgh, UK, and closing with a November 5 gig at Soul Cellar in Cambridge, UK. A New Year's Eve performance is currently scheduled for the Pyramid Rock Festival in Phillip Island, AUS.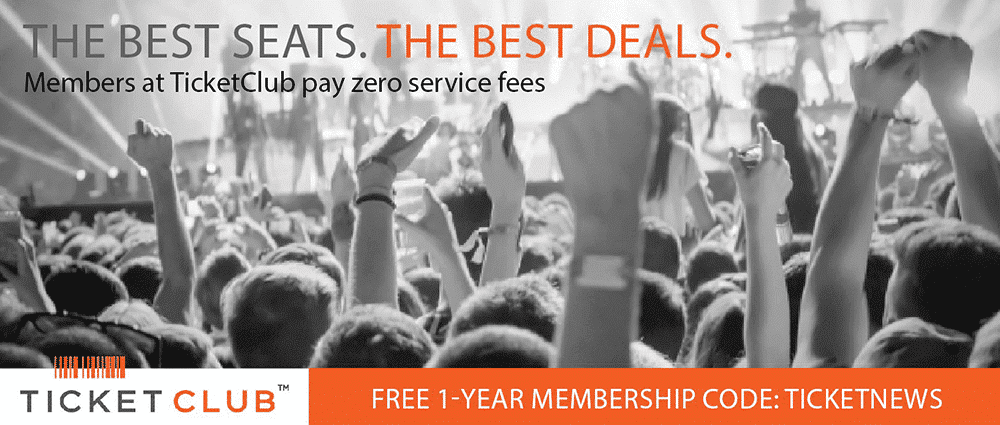 Story updated at 5:30 p.m. on September 15 to reflect Hurricane Ike cancellations.
Last Updated on September 16, 2008 by By Allison Reitz