Canadian travel and ticket company Roadtrips.com is being sued by Texas attorney James Moriarty on behalf of more than 100 allegedly aggrieved ticket buyers...
Canadian travel and ticket company Roadtrips.com is being sued by Texas attorney James Moriarty on behalf of more than 100 allegedly aggrieved ticket buyers who did not receive tickets they ordered from the company to the Beijing Olympics Opening Ceremonies. The class action lawsuit, filed in U.S. District Court in Houston, is seeking in excess of $5 million in damages.
Moriarty, who was reportedly scammed out of Olympic tickets by a disgraced British broker, has been on a crusade to hold brokers accountable for unfulfilled ticket orders for the international sporting event, and he has launched a Web site seeking out other victims.

In a separate motion, Texas Attorney General Greg Abbott filed a lawsuit against Austin-based Ticket City for also allegedly failing to deliver on orders for Olympic tickets. And in addition, Moriarty also filed a similar lawsuit as the Roadtrips one against Houston-based On Point Sports, which also allegedly did not deliver tickets to the event.
"For Plaintiffs and the other Class Members, the Opening Ceremonies were the most significant event of the Olympics. Had Roadtrips not promised Plaintiffs and the other
Class Members Opening Ceremony tickets, they would not have purchased the travel packages from Roadtrips and they would not have traveled to Beijing. As a result, tickets to the Opening Ceremonies were a material element of the contracts between the Class Members and Roadtrips," the lawsuit states. The full lawsuit can be read by clicking here.
Roadtrips sold Opening Ceremonies tickets for between $750 and $1,850 each. The company notified buyers that because of the high value of the tickets, Roadtrips would not mail the tickets to customers, but instead they would have to pick up their tickets in Beijing. "In reliance upon Roadtrips' promise to provide Opening Ceremony tickets, the Plaintiffs and other Class Members traveled to Beijing and did not make arrangements with other businesses to obtain Opening Ceremony tickets," the lawsuit states.
The day before the Opening Ceremonies, Roadtrips notified the customers that its ticket supplier, which it did not identify, had reneged and could not deliver the tickets, therefore Roadtrips could not supply them. But by then, the ticket buyers had spent thousands of dollars on non-refundable airfare and hotel accommodations. Roadtrips immediately refunded customers the money they paid for the undelivered tickets.
In a prepared statement, Roadtrips President David Guenther essentially called the lawsuit a "fishing expedition," and he stressed that Roadtrips's lawyers have warned Moriarty about lumping Roadtrips in with other "unscrupulous" brokers. The company did everything in its power to try to rectify the situation, according to Guenther.
"Roadtrips considers Jim Moriarty's characterization of Roadtrips and its situation in Beijing to be wildly inaccurate and defamatory. In particular, Mr. Moriarty presently only represents two Roadtrips clients with invoices totaling less than $35,000, not the 326 travelers and $5M that he claims to be acting on behalf of. It is our belief that Mr. Moriarty is effectively on a fishing expedition. Mr. Moriarty has previously been put on notice by our lawyers regarding his attempts to wrongfully associate Roadtrips with unscrupulous providers," Guenther stated.
He continued, "Roadtrips is a reputable tour operator with over 16 years experience providing first class travel experiences to major sporting events both domestically and internationally. We work with a wide network of suppliers on every event and are well respected throughout the industry. As a tour operator, we provide travel packages, including accommodations, transfers, city tours, and various other services, along with tickets, as part of a package.
Roadtrips did not receive a number of Beijing Summer Games Opening Ceremony tickets from a supplier which, up until this incident, had been a secure and reputable source in North America. All affected clients received full refunds of the purchase price for the undelivered tickets and were also offered additional compensation, complimentary tickets to other events, and provided the balance of their event tickets and tour package services."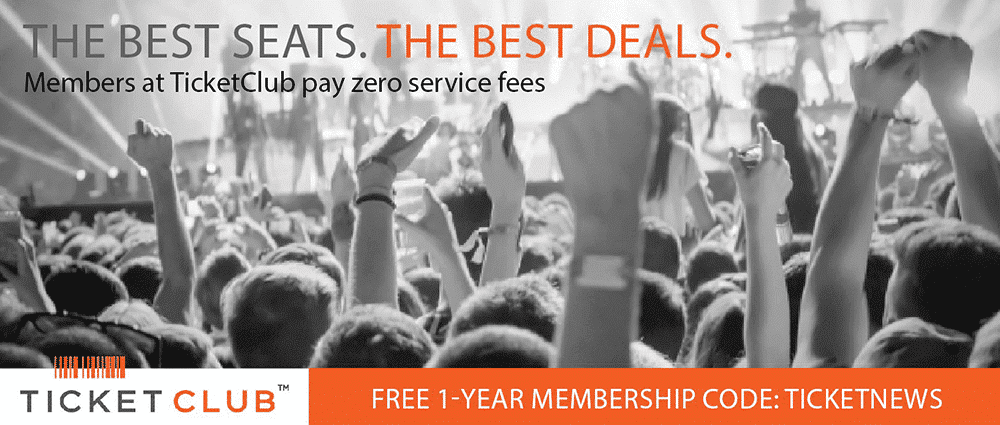 Last Updated on October 9, 2008 by By Alfred Branch Jr.