Today's recap includes concert and tour announcements, special event news and more, as compiled by TicketNews on January 26, 2009. Fans of the reality...
Today's recap includes concert and tour announcements, special event news and more, as compiled by TicketNews on January 26, 2009.
Fans of the reality music contest "American Idol" can look forward to the spring tour of last year's winner, David Cook. The singer-songwriter has plans for an extensive national college circuit tour, though many dates will be open to the public as well as students. The Declaration tour will kick off in mid-February and run through late March.

Primus frontman and acclaimed bassist Les Claypool has an eclectic headlining tour booked for March, with a supporting lineup including Saul Williams and Devotchka. … Swedish trio Peter Bjorn and John are touring the United States and Canada this spring to support their upcoming studio album, "Living Thing." … Finally, jazz saxophonist Marion Meadows has been tapped to perform at the opening event of the 2009 NBA All-Star Game Weekend.
Those are the complete announcements for this Monday. For more artist itinerary updates, continue reading for more of the day's concert news in brief.

Diana Krall has lined up a lengthy tour of her native Canada this spring. The 18-date trek begins April 15 at Southern Alberta Jubilee Auditorium in Calgary, AB, and ends May 13 at the Orpheum in Vancouver, BC. The run of the provinces includes several two-night stands, including April 30 and May 1 concerts at Massey Hall in Toronto, ON, and May 6-7 performances at Place des Arts in Montreal, QC. Before beginning the outing, the jazz singer-songwriter will perform three shows in Hawaii: March 19-20 at Neal S. Blaisdell Concert Hall in Honolulu, and March 21 at Castle Theatre at the Maui Arts & Cultural Center in Kahului.
Fleet Foxes have announced a few spring concerts for the West Coast. The indie folk group has three U.S. shows slated for April, beginning with an April 12 show at McMenamins Crystal Ballroom in Portland, OR. That gig is followed by an April 14 set at The Fillmore in and an April 15 concert at Palace of Fine Arts Theatre, both in San Francisco, CA. Before beginning the brief jaunt stateside, the rising stars have a two-night stand booked across the pond: February 22-23 at Roundhouse in London, England.
The Great lake Swimmers will tackle an extensive tour of Canada and the U.S. this spring. The 32-date outing kicks off with a March 7-8 two-night stand at The Ship Inn in St. John's, NL, and continues across the provinces through a March 30 set at Norm Theatre in Vancouver, BC. The U.S. dates pick up on March 31 at Tractor Tavern in Seattle, WA, and wrap April 23 at High Noon Saloon in Madison, WI. A final, isolated date in Canada follows on April 25 at Queen Elizabeth Theatre in Toronto, ON. The U.S. run features an April 4 concert at Spaceland in Los Angeles, CA, an April 10 session at The Earl in Atlanta, GA, an April 17 gig at Bowery Ballroom in New York, NY, and an April 21 set at Schubas Tavern in Chicago, IL.
Richie Havens has a busy schedule ahead of him for 2009 with nearly 40 concerts lined up through the summer. The folk singer-songwriter's next gig is January 30 at StageOne in Fairfield, CT, with more dates booked through July 17-18 appearances at the Master Musicians Festival at Somerset Community College in Somerset, KY. Highlights for the extensive tour include a February 14 concert at The Rhythm Room in Phoenix, AZ, a March 7 performance at Great American Music Hall in San Francisco, CA, a March 22 gig at Rams Head On Stage in Annapolis, MD, an April 19 set at Fountain Street Church in Grand Rapids, MI, and a May 15 show at the Metropolitan Museum of Art in New York, NY.
Alesana has outlined plans for a 33-city tour of the United States and Canada this spring. The hardcore ban will hit the road on March 7 at The Palladium in Worcester, MA, and continue on through an April 23 set at the Opera House Concert Venue in Toronto, ON. Highlights for the tour include a March 14 concert at The Social in Orlando, FL, an April 7 set at Hawthorne Theatre in Portland, OR, an April 12 show at Marquis Theater in Denver, CO, and an April 20 gig at Mr. Small's Theatre in Pittsburgh, PA. The national tour is preceded by dates in Japan and Australia and followed by a nearly 20-date tour of Europe.
A Static Lullaby will takes it brand of screamo hardcore across Mexico this winter. The four show run opens with a February 12 concert at Le Drug Store in Tijuana and continues with a February 13 gig at Ibex Rock Bar in Monterrey, a Valentine's Day show at Foro Alicia in Mexico City, and a February 15 closing show at El Galeron in Guadalajara.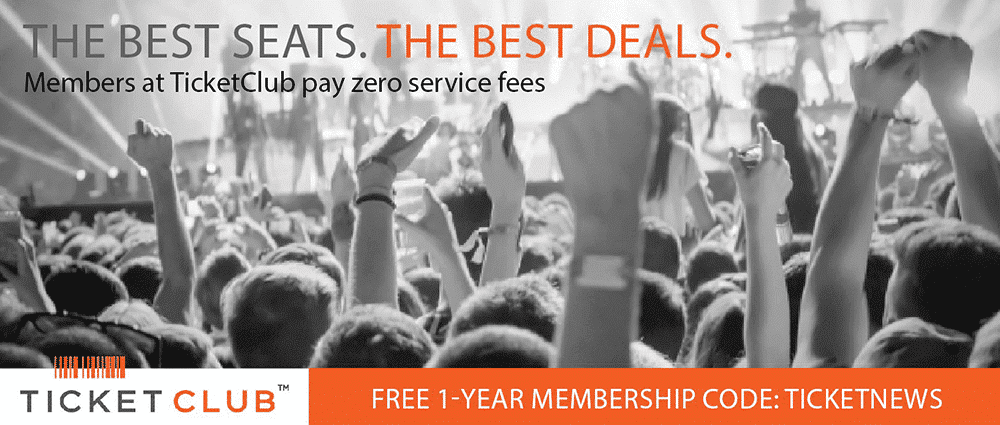 Last Updated on January 27, 2009 by By Allison Reitz