Ticket forward market company FirstDIBZ will pay hundreds of aggrieved customers reparations that will reach a combined total in the millions of dollars, in...
Ticket forward market company FirstDIBZ will pay hundreds of aggrieved customers reparations that will reach a combined total in the millions of dollars, in an effort to help assuage the customers who fell victim to a recent "DIBZ" Super Bowl selling scam.
Company CEO Rick Harmon told TicketNews Thursday that the final figure for the reparations will reach "seven figures," but was quick to add that an exact tally is not yet known, nor is the final number of customers who were victims of the scam. FirstDIBZ is still investigating the fraud, and Harmon said the initial estimate that at least 250 people were victims has grown significantly.

"If you look back at the over 400 forward markets we've previously conducted, the number of fraud cases have been miniscule," Harmon said. "But, I believe that in some cases the current economy is contributing to driving people to behave in ways that are untoward."
Under terms of the reparations (which can be read by CLICKING HERE; click on the image itself to enlarge it), FirstDIBZ will refund "all costs associated with the fraudulent uDIBZ activities," which are averaging about $129 each per customer. In addition, the company will also pay customers $250 for each fraudulent uDIBZ contract for the two remaining Super Bowl teams, the Arizona Cardinals and the Pittsburgh Steelers, which could add up to several hundred dollars depending on how many failed contracts a customer has. As of today, January 22, a vast majority of customers had accepted the terms, said FirstDIBZ Chief Marketing Officer Tim Browne.
Exactly how the fraud happened is still being fully determined, but the company said that a couple of weeks ago rogue sellers, using multiple fake accounts, began selling cheap uDIBZ contracts for Super Bowl tickets for some of the final eight NFL playoff teams, but the sellers did not have actual Super Bowl tickets to back up the sales.
The company has temporarily shut down its uDIBZ selling feature until the middle of February, Harmon said, to allow for more safeguards to be implemented. Harmon said an outside committee of advisors, including members of the Chicago Mercantile Exchange, ticket brokers and lawyers, is being formed to help make improvements to the site so that this type of situation never occurs again.
"Has this changed the company for the better? Absolutely," Harmon said, adding that 99 percent of its customers use the company's system legally and honestly. Over its eight years, FirstDIBZ has invested nearly $50 million in creating the platform, establishing proof of concept and protecting its intellectual property, he said, and after the company concludes its internal and external investigations it will turn over all information to law enforcement to conduct criminal inquiries. Arrests could be made in connection with the fraud within the next several weeks, and Harmon also said the company will pursue civil action against the alleged perpetrators.
In an email the company began sending out Tuesday night to hundreds of customers, FirstDIBZ vowed to rectify the situation. In the correspondence was a link to the reparations agreement document, described above, that customers had to accept in order to receive their payments:
Dear (customer's name),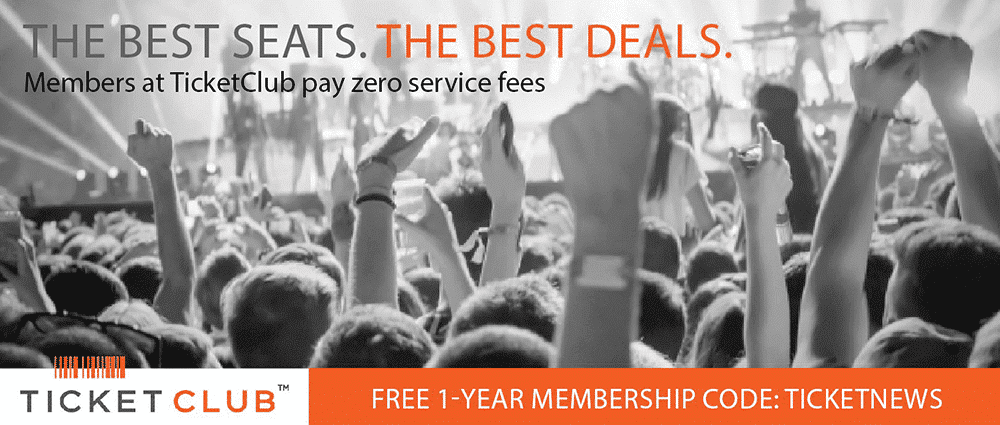 As we all know, last week you and FirstDIBZ fell victim to individuals who perpetuated a ticket selling scam in our uDIBZ marketplace. They violated the FirstDIBZ Seller Agreement by placing tickets for sale in our uDIBZ Super Bowl XLIII market that they did not possess. In doing so, they caused significant harm to you and to us.
FirstDIBZ did not cause these fraudulent acts. Under the terms of our User Agreement and Seller Agreement, we are not responsible for them, though we too have suffered them deeply. Since the moment we discovered the fraud, we have been wholly focused on determining what we can do legally and financially to help build back the trust that has been jeopardized by these deceptive acts. Why? Simply put, there is nothing more important to our success.
Based on the large number of calls and correspondence we have had with many of you, we know the majority of you understand what has transpired and are willing to work with us to help build back the trust. We are 100% committed to doing so with all the resources we have at our disposal. Today we see these efforts in two significant areas: Systemic Protections and Customer Satisfaction.
The Systemic Protections are the steps our technology team has taken in our overall uDIBZ market operations and processes to better protect you. These include but are not limited to:
1. FirstDIBZ has temporarily taken offline the uDIBZ Seller's Tool in order to conduct a full and comprehensive security review, the results of which will be integrated into its next version.
2. FirstDIBZ has formed an internal uDIBZ Selection Committee to review the initiation of all proposed uDIBZ markets and to monitor each market's activities.
3. FirstDIBZ has formed an external group of advisors, which has helped through the last week, and which has agreed to help us in the future.
Providing Customer Satisfaction in times like this represents a more challenging task. We have tried to make our Customer Satisfaction plan clear and direct. We are simply making available to everyone who was victimized by this fraud what we consider to be the best possible, and most equitable offering under these difficult circumstances.
The Customer Satisfaction Agreement can be viewed online by using your FirstDIBZ login and password on our Customer Service webpage at www.firstdibz.com/account/agreement. To expedite the entire process our online form will allow you to review and accept the terms by inputting your name and selecting the acceptance box. Please be certain to read our Customer Satisfaction Agreement carefully, as it contains all relevant information.
We hope that between these two sets of actions (Systemic Protections and Customer Satisfaction), we have demonstrated the extraordinary value we place on our relationship with you. We believe this Customer Satisfaction plan far exceeds what many other companies would do.
Finally, the FirstDIBZ mission has not changed. We know you understand and appreciate its value. Making it work better for you is the singular calling of our company. We will remain vigilant in its protection.
The FirstDIBZ Team
In the past couple of weeks, FirstDIBZ has become a lightning rod for criticism over the fraud incident, as disgruntled customers came to grips with the matter and realized they would not be receiving Super Bowl tickets due to the scam. In TicketNews's three-year history, no other series of stories has generated the amount of reader comments that these stories have.
"I would say to our thousands of loyal and honest customers that if you believe FirstDIBZ, after eight years and how we've gone about confronting this situation, deserves to continue to be a thriving company, then continue to use our system," an emotional Harmon said. "If you don't, then don't use our platform. But, the strength for us is that when you look at all the ticketing options in the marketplace, there's a drive to make it better. And, we know that we make it better."
Last Updated on April 22, 2009 by By Alfred Branch Jr.