The daily recap includes concert and tour announcements, venue and promoter updates, and more as compiled by TicketNews on February 5, 2009. The manager...
The daily recap includes concert and tour announcements, venue and promoter updates, and more as compiled by TicketNews on February 5, 2009.
The manager for rising star Jennifer Hudson told press that the acclaimed singer-actress will tour national theaters this spring. The six-week jaunt has yet to be confirmed, but it would be the former "American Idol" competitor's first major outing since the tragic murders of three family members in October 2008.

Scottish rock outfit Franz Ferdinand has announced a North American tour to support the group's appropriately titled studio album, "Tonight: Franz Ferdinand." … New Wave group The B-52s will continue promotion of their latest album "Funplex" with more U.S. dates this spring, with the majority of the shows running through May. … New England concert promoter MassConcerts has picked up booking duties for Webster Theatre and Webster Underground in Hartford, CT.
Those are the complete stories for the day. For more of the latest concert and tour news, read on for itinerary updates in brief:

KISS hasn't announced any U.S. tour dates yet, but frontman Gene Simmons will lead the band on run of South America and a single show in Canada. The South American jaunt begins with an April 5 appearance at the Quilmes Rock Festival at Estadio River Plate in Buenos Aires, Argentina. Two dates in Brazil follow on April 7 at Anhembi Convention Centre in Sao Paulo and on April 8 at Praca da Apoteose in Rio De Janeiro. The tour itinerary is a clean slate then until a summer festival appearance at Halifax Rocks on July 18 in Halifax, Nova Scotia.
B.B. King will follow his U.S. tour dates with a new round of shows in the UK. The overseas jaunt picks up June 24 at the Manchester Evening News Arena in Manchester, and continues with a June 25 set at the National Indoor Arena in Birmingham, a June 27 performance at Cardiff International Arena in Cardiff, and a June 28 show at Wembley Arena in London. His national tour, which includes dates with guitarist Buddy Guy, continues tonight (February 5) at Ruth Eckerd Hall in Clearwater, FL, and ends April 16 at Fox Theater in Oakland, CA.
Widespread Panic will hit the road for a few multi-date concert runs this year, for a total of eight shows. The jam band's itinerary picks up in spring with an April 13-15 run at the House of Blues in Orlando, FL. From there, the prolific touring group will knock out an April 17-19 run at The Wharf in Orange Beach, AL. From there, the itinerary is blank until two shows at the 10,000 Lakes Festival in Detroit Lakes, MN, with performances on July 22 and 24.
Keller Williams has extended his 2009 tour plans into spring, with more than 10 additional shows on the East Coast. Williams' previously announced tour continues tonight (February 5) with a show at Exit/In in Nashville, TN, and runs through March 1 at The Bottling Co. in Hattiesburg, MS. After a brief break, the musician picks up with a March 18 concert at Sunoco Performance Theater in Harrisburg, PA. Concerts are scheduled through a May 23 show at Moe Summer Camp in Chilicothe, IL, including a March 24 performance at Lupo's Heartbreak Hotel in Providence, RI, a March 28 set at Nokia Theatre Times Square in New York, NY, and an April 17 gig at Amphitheater at the Wharf in Orange Beach, AL.
Clem Snide has mapped a 26-show headlining run for the coming months. The indie band's North American jaunt begins March 11 at The Earl in Atlanta, GA, and finishes April 15 at The Record Bar in Kansas City, MO. Other stops along the way include a March 18 concert at the Bowery Ballroom in New York, NY, a March 26 set at High Noon Saloon in Madison, WI, an April 4 appearance with The Broken West at The Mohawk in Austin, TX, an April 8 gig at Bottom of the Hill in San Francisco, CA, and an April 11 performance at Tractor Tavern in Seattle, WA.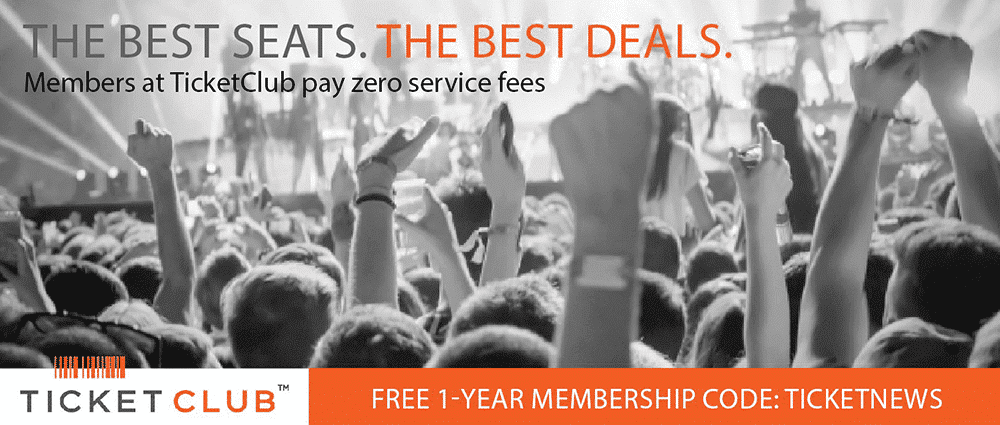 Last Updated on February 6, 2009 by By Allison Reitz