By Richard Kastelein It's not an easy task for legitimate, honest companies in the Secondary Ticket Market to shed the residue of the past...
By Richard Kastelein
It's not an easy task for legitimate, honest companies in the Secondary Ticket Market to shed the residue of the past with words like 'Tout' and 'Scalper' deeply ingrained in the English lexicon… probably since the days of Shakespeare and the Globe Theatre in London.
But I can understand the vitriol and passion that some people have in pondering the secondary ticket market and those that abuse it… no one likes to get 'ripped off'. However, honest businesses in the market should be offered some room and space to grow; self regulate, develop and also give the market time for the unethical players to be driven out.

The Secondary Ticket Market is all about the natural law of supply and demand, and it's not anything new.
Those that are honest, fair traders in the Secondary Ticket Industry are working hard to chip away at the prejudicial attitudes that stain the industry.
Both the UK and USA have Secondary Ticket Industry organisations – Asta in the UK, the NATB and Better Ticketing in the U.S. – plus there is an American site devoted to the industry itself at TicketNews and now even secondary ticket conventions are being held in the USA.
The main thorn of this issue is – to some fans, the Secondary Ticket Market looks like a scam. But to most economists, it looks like a classic case of supply and demand.
For honest brokers, it's not about buying tickets at face value and simply spinning that into huge profits… sometimes the tickets go through many hands and prices before clients eventually get them. And everyone in the line takes a bite. It's about creating an ecommerce product… it's about the creation of a start-up that participates in the Wall Street of the events industry.
I.
Globally, the secondary ticket market is worth an estimated $10 billion and has come a long way from being dominated by 'touts' and 'scalpers'. The secondary market used to be the guy in a trench-coat standing in a dark corner. Now, you can buy virtually any ticket for any event, anywhere. And you can do it on your own time from the privacy of your home, office or wherever your computer is.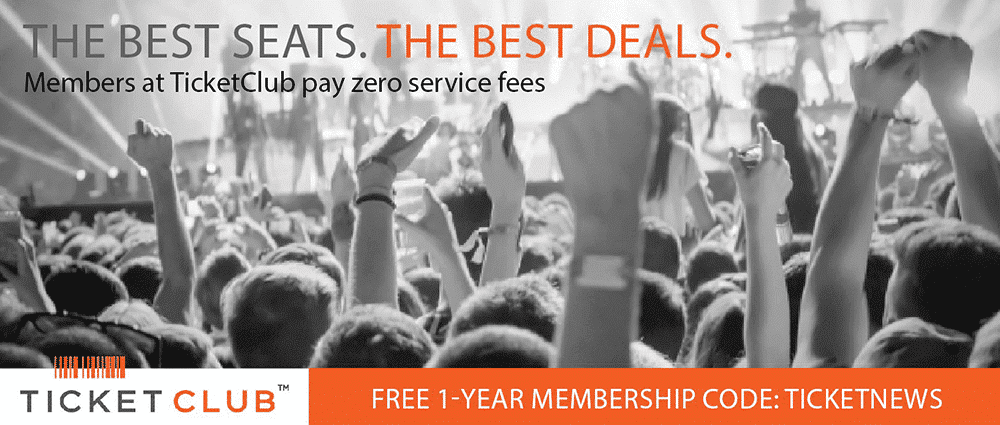 Essentially, the Secondary Ticket Market is an inevitability – because tickets are actually artificially priced far too low in general at the primary stage.
The bottom line is – The Secondary Ticket Market online is now shifting to become a legitimate business that even primary ticket companies such as Ticketmaster have now capitalised on and ventured into the secondary ticket market with GetMeIn and TicketsNow. Even professional sports teams are involved in the secondary market. The demand for Chicago Cubs tickets is so high that the team set up their own secondary event ticket market with a team-owned ticket broker. Even event organisers (Concert Promoters Association) in the UK believe that they are fighting a lost battle against the Secondary Ticket Market. It has always opposed secondary ticketing and recently said that it was forming its own resale box office.
Few people realise, but in fact the biggest players of all in the secondary event ticket market are the members of eBay, which as a group sell more than $300 million in event tickets annually and boast by far the biggest community of buyers and sellers.
Recently, less than a minute after tickets for Neil Diamond concerts at New York's Madison Square Garden went on sale, more than 100 seats were available for hundreds of dollars more than their normal face value on premium-ticket site TicketExchange.com.
The seller?
Neil Diamond.
Artists themselves are in the Secondary Ticket Market. Recent concerts where the artists and promoters resold tickets on the secondary market and split the profits with Ticketmaster include Neil Diamond, Bon Jovi, Celine Dion, Van Halen, Billy Joel, Elton John, and possibly Britney Spears, says The Consumerist. They even claim the people behind a good deal of the really expensive secondary market tickets are the artists themselves, along with their agents and promoters.
Where do you think many of the tickets that secondary brokers get are from? How about blocks of tickets that go out to advertisers, corporate 'buddies'and other top feeders… who turn around and sell them again on the open market. Or now – even the artists, teams and others are getting into the free market.
According to an eBay spokesperson who spoke to the London Times:
"Companies such as eBay claim that sports such as rugby and tennis are the victims of their own policies of selling large allocations to sports clubs and corporate bodies, rather than the public, thus fuelling secondary demand." "The real reason people can't get hold of tickets for sporting events is because more are going to corporate bigwigs."
These tickets often end up on the Secondary Market.
II.
Attending events holds a lot of emotion for many – whether they are finally going to see the band they have followed on CD's since they were children, or national fervour is spiked when Holland plays Germany in soccer.
But the fact is, attending such events is a privilege, not a right.
It's simple economics – if the demand outstrips the supply then the market dictates prices will be high. And just because people really want to go, does not mean they have a right to cheap tickets.
Many people would love a Ferrari as well – but unfortunately, not everyone can have one. We are not talking about a commodity such as grain or soy which is essential in keeping people alive… we are talking about entertainment and leisure, which – as it happens, are not food groups.
If you pay for something with your own cash, you're free to sell it at the best price you can get. No one would dream of telling you what price to sell an unwanted CD for. If someone has an unwanted ticket, why shouldn't they have the right to sell it at the price someone else is willing to pay, just like anything else?
III.
The main service of the Secondary Ticket Industry is – to essentially take the pain out of getting a ticket. Clients no longer have to stand in line, they don't have to hit the event with 'hope' and try to find and deal with 'shady' characters who vanish into the night at the gates and offer no guarantees. Buyers in the Secondary Ticket Market can kick back from the comfort of their home, pay for their tickets and then simply attend the event on the night… and if things don't work out – such as Sting catches a cold, or Winehouse can't be woken up… they will get their money back. Some companies even guarantee if they can't do the deal, customers earn anywhere from 120 to 150 percent back if the fault lies in the hands of the broker.
IV.
Trading in the secondary ticket market is slowly becoming a legitimate business in the new marketplace of ideas and the de-monopolisation of businesses that used to have a strangle hold in various industries brought on the advent of the Internet.
And the cure to problems and rip-off artists in the online secondary ticket marketplace is not litigation or legislation, but competition. There needs to be more alternate ticket sellers – either other ticket companies or ticket brokers to make the ticket market work efficiently.
Every time governments have outlawed things like this – black markets were created where there is even more fraud and higher prices.
The secondary market is a lot like a Bourse – in fact. Sometimes brokers win and sometimes they lose. The point being, that the customer never should.
Richard Kastelein is a Netherlands-based Canadian business analyst and executive for Worldticketshop BV in the Netherlands. An adept team player – he's been a publisher, editor, journalist, photographer, marketing director, web developer and graphic designer and has more than 20 years experience in the development and operation of newspapers, magazines, web media and PR-marketing of multinational, multimillion dollar companies in international settings. Kastelein is also the Managing Director of Expathos Media in the Netherlands.
He is speaking at Ticket Summit Las Vegas, July 15-17 at Venetian Resort Hotel Casino.