The summer touring schemes continue to roll out with Jay-Z and The Dead Weather in the daily tour recap for May 13, as compiled...
The summer touring schemes continue to roll out with Jay-Z and The Dead Weather in the daily tour recap for May 13, as compiled by TicketNews.
Rap mogul Jay-Z will tour the U.S. this summer before releasing his latest studio album in September. Ciara will open for at least ten dates, but only five are confirmed so far. Meanwhile, eclectic Detroit musician Jack White is hitting the road with his latest project, The Dead Weather, on what will be the band's debut tour. The newly formed quartet has played only a few one-off concerts up to this point.

In other ticketing and concert industry news, Bruce Springsteen tickets for an upcoming concert were oversold by Ticketmaster subsidiary TicketsNow. The resale site is issuing refunds and free seats to those affected. Also, more details are surfacing about Michael Jackson's planned concerts at the O2 Arena in London. The production will be first-rate, but the size of the production could push back the residency's planned July 8 opening night.
Those are the complete concert and tour reports for the day with more to come tomorrow. For now, though, you can ease your cravings for new concert announcements with a few highlights from the day's other itinerary updates in brief:
Collective Soul and Gavin DeGraw are teaming up this summer for a co-headlining tour of the U.S. One dozen cities are on the current tour itinerary, from June 22 at the House of Blues in Cleveland, OH, through July 15 at Revolution in Ft. Lauderdale, FL. Stops include a June 24 gig at Murat Egyptian Room in Indianapolis, IN, a July 7 concert at SpiritBank Event Center in Tulsa, OK, and a July 13 show at the House of Blues in North Myrtle Beach, SC.
Jamie Foxx is rolling out the first confirmed stops on his summer tour of North America. According to Foxx's official Web site, the tour will hit a total of 50 cities, beginning July 3-4 at The Joint in Las Vegas, NV, and ending in October. Only 10 dates have been confirmed through July 19 at Greensboro Coliseum, so far. One of the confirmed shows lands before Foxx's "official" tour kick-off on July 2 at the Grove of Anaheim in Anaheim, CA.
James Morrison, having recently completed a round of North American dates, is moving his 2009 tour itinerary over to Europe for a summer jaunt. Nearly 30 shows are booked at the moment, from May 27-28 at Olympia Theatre in Dublin, Ireland, through July 25 at St. Lawrence Cricket Ground in Caterbury, England. Another batch of UK dates hits later in the year, from November 25 at Cardiff International Arena in Cardiff, Wales, through December 5 at The O2 in Dublin, Ireland. Some of Morrison's mid-summer shows hit mainland Europe, mainly weaving through Germany with stops in Cologne, Hamburg, Berlin, Stuttgart and Lorrach.
Cake is in line to complete a spring tour of the U.S. in the next two weeks, with a number of North American concert dates coming out for summer. The band is currently lined up for shows on July 17 at Cisco Ottawa Bluesfest in Ottawa, ON; July 18 at Artscape Festival in Baltimore, MD; July 19 at The National in Richmond, VA; August 26 at the Music Box at Henry Fonda Theater in Los Angeles, CA; and August 27 at Fox Theater in Pomona, CA. Cake's next concert is May 27 at Lowell Memorial Auditorium in Lowell, MA.
Band of Horses will stay on the road through late summer with about 10 new North American concert dates. The new shows are booked through September 5 at Royal Theatre in Victoria, BC. Other stops include a June 16 show at The Orange Peel in Asheville, NC; June 18 at the House of Blues in North Myrtle Beach, SC; August 5 at Headliners Music Hall in Louisville, NC; August 29 at Fox Theater in Pomona, CA; and September 2 at the Knitting Factory in Spokane, WA, among other dates.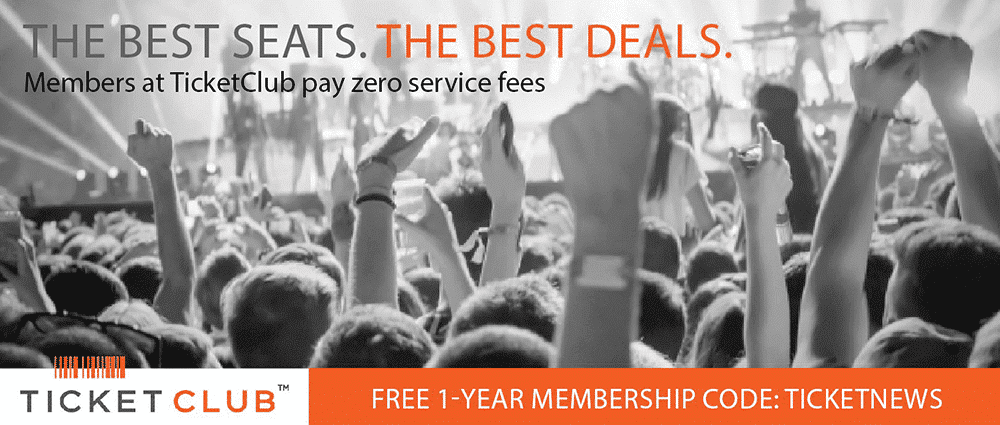 Hey Monday has added a handful of shows to its summer tour itinerary. New dates are lined up for June 23 at Triple Rock Social Club in Minneapolis, MN; June 26 at The Crofoot in Pontiac, MI; June 27 at Mixtape Café in Grand Rapids, MI; July 2 at First Unitarian Church in Philadelphia, PA; and July 5 at Xtreme Wheels in Buffalo, NY. Hey Monday's next show in the U.S. is opening for Fall Out Boy on May 13 at Lifestyle Communities Pavilion in Columbus, OH.
Last Updated on May 14, 2009 by By Allison Reitz