Pop princesses Miley Cyrus and Britney Spears rule the daily tour recap for June 10, as compiled by TicketNews. When fan club presales started...
Pop princesses Miley Cyrus and Britney Spears rule the daily tour recap for June 10, as compiled by TicketNews.
When fan club presales started for Miley Cyrus's upcoming North American tour, seat maps for one venue weren't updated on Ticketmaster. The snafu, corrected within a few hours, caused frustration among fans who realized, based on the corrected seating charts, that they had purchased floor tickets with less than ideal views. Ticketmaster has since offered refunds for some of the affected ticketholders.

Due to the popularity of her tour, Britney Spears has announced a second leg of North American tour dates for this summer, visiting some markets for encore performances and other markets for first-run performances. However, the rebounding pop singer hasn't fared as well in the UK, where promoters were forced to discount floor tickets by 98 percent to ensure a picture-perfect crowd for two nights at the O2 Arena in London.

On a sadder note, veteran punk rock vocalist Exene Cervenka of the band X recently announced that she has been diagnosed with Multiple Sclerosis. However, Cervenka is not letting her diagnosis slow her down, and she continues to tour with X.
Those are the complete announcements for this Wednesday. Check back with TicketNews tomorrow for more of the latest reports, or read on for some of the day's other concert and tour highlights in brief:
Bat for Lashes, stage name for English singer-songwriter Natasha Khan, is about to embark on a 15-date tour of North America. The outing will kick off August 7 at Varsity Theater in Minneapolis, MN, and continues through August 31 at the Music Box at Henry Fonda Theater in Los Angeles, CA. Along the way, the up-and-coming artist will perform on August 9 at Lollapalooza in Chicago, IL; August 12 at Webster Hall in New York, NY; August 15 at 9:30 Club in Washington, DC; August 25 at Richard's on Richards Cabaret in Vancouver, BC; and August 29 at Outside Lands Music & Arts Festival in San Francisco, CA.
Ratt, the veteran heavy metal band, has a new 20-date tour booked over the summer. The rockers will hit the road with a few special event appearances before the first headline tour date on June 29 at Black River Coliseum in Poplar Bluff, MO. Additional dates follow through August 29 at the Wolf Den at Mohegan Sun Casino in Uncasville, CT. Ratt is also scheduled to stop for performances on July 17 at The Wiltern in Los Angeles, CA; July 22 at Ogden Theatre in Denver, CO; July 24 at the House of Blues in Chicago, IL; July 28 at Nokia Theatre in New York, NY; and August 6 at the Starland Ballroom in Sayreville, NJ, among other dates.
Deerhoof, an eclectic art-rock group, has scattered tour dates in Europe throughout the summer, as well as a few U.S. concerts scheduled later in the year. The new national gigs are booked over a period of several months for July 30 at Velvet Jones in Santa Barbara, CA; July 31 at EchoPlex in Los Angeles, CA; September 4 at Phoenix Theater in Petaluma, CA; September 13 at All Tomorrow's Parties in Monticello, NY; September 14 at the Middle East in Cambridge, MA; and December 31 with Akron/Family at the Knitting Factory in New York, NY.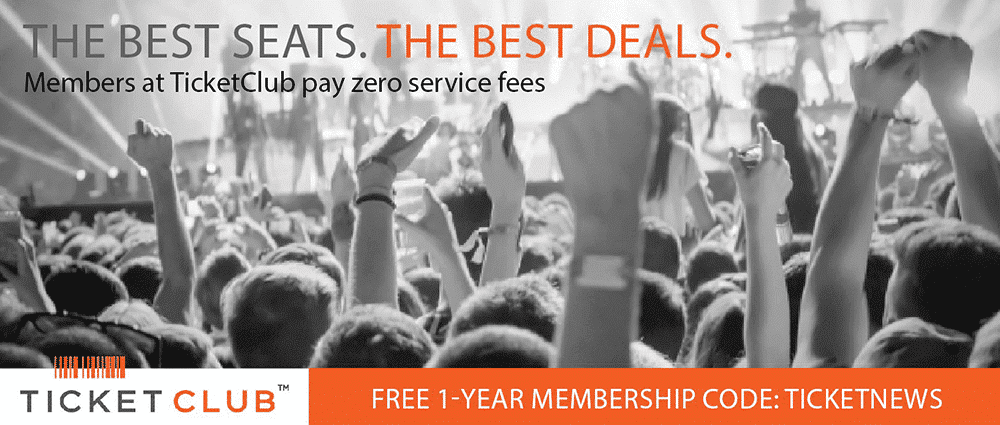 Marilyn Manson will follow his headline run with this summer's Mayhem Festival with a fall block of concerts in Australia. The shock rocker will head Down Under for a total of five dates: October 5 at Challenge Stadium in Perth, October 7 at Thebarton Theatre in Adelaide, October 10 at Festival Hall in West Melbourne, October 14 at Hordern Pavilion in Moore Park, and October 17 at Brisbane Entertainment Centre in Boondall. Manson and his crew will headline the U.S. touring festival from July 10 at Sleep Train Amphitheatre in Wheatland, CA, through August 15 at Superpages.com Center in Dallas, TX.
Magnolia Electric Co. has announced plans for a 25-date trek across the U.S. this summer, beginning July 10 at Russian Recording in Bloomington, IN, and wrapping August 8 at The Busted Lift in Dubuque, IA. The band's other gig stops include July 17 at the Middle East in Cambridge, MA; July 20 at Black Cat in Washington, DC; July 25 at The Mohawk in Austin, TX; July 28 at Echo in Los Angeles, CA; July 29 at Bottom of the Bill in San Francisco, CA; and August 6 at The Waiting Room in Omaha, NE.
The Warlocks have booked themselves into a 20-date U.S. trek this summer, which is scheduled to start July 30 at Bottom of the Hill in San Francisco, CA. Concerts have been penciled in through a final August 28-29 in Los Angeles, CA, where a venue has not yet been announced. Other stops along the way include an August 6-7 stand at Empty Bottle in Chicago, IL; August 14 at Bowery Ballroom in New York, NY; August 18 at The Earl in Atlanta, GA; August 21 at The Parish Room in Austin, TX; and August 27 at The Casbah in San Diego, CA.
Last Updated on June 11, 2009 by By Allison Reitz