For months, TicketsNow, the secondary ticket company owned by Ticketmaster Entertainment, has been the focus of scorn and ridicule from fans and brokers alike...
For months, TicketsNow, the secondary ticket company owned by Ticketmaster Entertainment, has been the focus of scorn and ridicule from fans and brokers alike for the way it handled sales of Bruce Springsteen tickets and other high-profile debacles. But, with one fell swoop yesterday, June 16, the company took a bold step in an effort to improve its reputation.
The company is launching a radical ticket transparency initiative, called "Fans Up Front," that will post the face values of tickets the company resells and alert fans if primary tickets are still available on the parent company Ticketmaster's Web site.

In a prepared statement, TicketsNow President Shawn Freeman, who took over for the departed Cheryl Rosner late last year, said the move is part of its long range plans to bolster consumer confidence. "Since our acquisition by Ticketmaster last year, we've been working on our long-term strategy to evolve the resale ticket buying experience, based on what customers are telling us they would like to see. 'Fans Up Front' is the beginning of this exciting effort."
Reaction from brokers, however, has been mostly negative, as evidenced from the tone of the comments from the half-dozen that TicketNews spoke to, and from the opposition to the plan that has sprung up on industry message boards.
"This won't help TicketsNow," said one Massachusetts broker, who uses the company's EventInventory broker software system and who spoke to TicketNews on a condition that his name not be used for fear of retaliation. "What this means is that consumers will become more confused because there will be too much information in one spot, and they won't know what's going on. I think this initiative will be abandoned in a month."
How TicketsNow will specifically address the face value question, whether it will disclose the price with all of its fees included or not was not disclosed, and some brokers questioned whether all of Ticketmaster's ticket information will be available to TicketsNow only or to all brokers. If all brokers do not have access to the same data, TicketsNow could have a distinct market advantage over other brokers.
In addition, some brokers said that TicketsNow could have some issues with correctly mapping ticket locations that will show the true value of the seats for sale compared to the primary seats it also shows.
"I think it's an interesting public relations move for Ticketmaster and TicketsNow but certainly doesn't make that platform more attractive to prospective sellers," said Sean Pate, spokesperson for StubHub.


Pennsylvania broker Bob Chipetz of Center Stage Tickets said he thinks it could be a positive for consumers, which in turn could translate into a positive for the secondary market.
"The more confident consumers are that they're getting the best deal, the better for all of us," he said, adding that a lot of sports and live entertainment customers are pretty savvy and have already scoped out potential deals from Ticketmaster and other sites, so TicketsNow is not necessarily hurting their sales by divulging more information.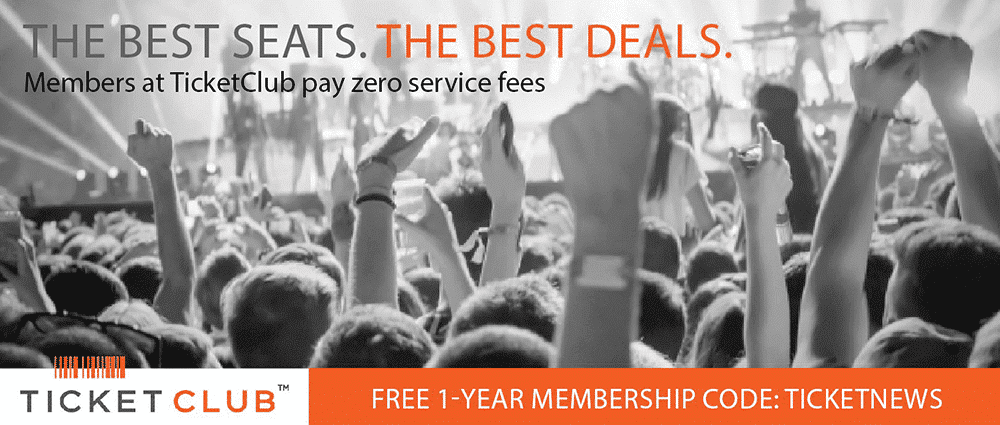 "They'll always be a few people who will be confused by all of the information, but in this case too much information isn't a bad thing," Chipetz said.
Broker Steve Stone said he was reserving judgment on the plan, in part because he could see pros and cons to the initiative. "If done correctly, I could see how it might benefit consumers if the true face value is reflected, but will they include all the service fees they charge? I don't know."
In a letter to TicketsNow's broker clients that was sent out at the same time of the announcement, Freeman spelled out some of the reasoning for the move:
To Our Valued Partners,
It's a time of change in the resale ticketing business. We are all operating in a dynamic environment of increased visibility and new transparency. In a move designed to proactively lead change in the ticket resale industry that is positive for all of our stakeholders, TicketsNow is today announcing the launch of Fans Up Front.
It's clear that the industry is seeking more transparency. And by proactively increasing the amount of information for fans in the ticket-buying process, our goal is to position TicketsNow as the most trusted online marketplace in the industry. For us and for our partners, this ultimately translates into enhanced customer satisfaction, with more favorable positioning for both our brand and the industry overall. It's about responding to what the fan wants in a way that supports a viable resale industry.
Fans Up Front features include:
-Total Price Transparency – TicketsNow will display the original ticket price in addition to the reseller's price. While consumers can easily find this information on their own, we are making the face value of tickets readily available to help shoppers make the choices that are right for them – thereby increasing customer satisfaction and understanding around their purchase.
-Know Before You Buy – TicketsNow will tell consumers if original price seats are still available on Ticketmaster. By letting customers know what options exist and providing them with the right tools to make informed decisions, we can position our marketplace as a trusted source of information and develop customer loyalty.
The new Fans Up Front features initially will be available for select performances on some of this summer's largest tours, including:
-American Idol
-Elton John
-Green Day
-Jimmy Buffett
-Jonas Brothers
-Kenny Chesney
-Kiss
-Taylor Swift
-U2
Over the course of the year, we will explore extending the Fans Up Front features to an increasing number of live events as well as implementing exciting new features that will be announced at a later date.
There is nothing you need to do or change in terms of how you price or upload tickets into the marketplace. These efforts are being done to help improve the strength of the TicketsNow site so that we improve the customer experience, and, ultimately, the total volume of transactions and sales, which benefits all of our stakeholders – including you!
We sincerely thank you for your continued support. As always, if you have any questions, please feel free to contact your Account Manager.
Best,
Shawn Freeman
Last Updated on June 18, 2009 by By Alfred Branch Jr.