"Seatwave raises $17 million" London, ENG (Seatwave) June 2, 2009 – Seatwave, Europe's largest fan-to-fan ticket exchange (comScore, April 2009), has announced it has...
"Seatwave raises $17 million"
London, ENG (Seatwave) June 2, 2009 – Seatwave, Europe's largest fan-to-fan ticket exchange (comScore, April 2009), has announced it has raised $17 million in fourth round Series D funding led by Accel Partners. Accel Partners is joined by existing investors Fidelity Ventures, Atlas Venture, Mangrove Capital Partners and Adinvest. Sonali De Rycker, who helped to found the company while at Atlas Venture, returns to the Seatwave board as part of Accel's investment.
Over the past three years, Seatwave has pioneered the European ticket exchange category and established itself as a trusted consumer brand in the live entertainment space. The company continues its core mission of providing safe and rationally priced tickets for fans of live music, sport, arts and a host of activities. Seatwave operates local businesses in the UK, Germany, Spain, Italy and the Netherlands.

The company has seen revenue rise 2,203% in the past three years and it was, this month, named the fastest growing digital company in Europe (GP Bullhound Media Momentum Awards 2009). Market statistics show there is a widening gap between Seatwave and its competitors with comScore confirming Seatwave's position as Europe's largest ticket exchange, with just over 1.9 million unique users (comScore, April 2009).
Joe Cohen, founder and chief executive of Seatwave, commented: "In a short space of time, we've been able to carve out a great position in the live entertainment space across Europe. We're excited that Accel decided to support our next phase of growth, and we're particularly happy to have Sonali back on the team."
Commenting on the investment, Sonali De Rycker from Accel Partners said: "We like to partner with talented and ambitious management teams building category-leading businesses. As the live entertainment business has evolved, Seatwave has captured an enviable leadership position. We believe Seatwave's management team will continue to redefine the market, and our goal is to help them build on their current momentum."
The company plans to use the proceeds of the funding for general corporate purposes and continued geographic expansion of its award-winning consumer service.
About Seatwave
Seatwave, Europe's largest fan-to-fan ticket exchange (1.9 million unique visitors – comScore, April 2009), is an online marketplace for buying and selling tickets for theatre, sports, music and other live events. The company was launched in February 2007 by Joe Cohen, ex Ticketmaster and ex match.com and early stage Venture Capital firm, Atlas Venture. Seatwave has more than 700,000 tickets on sale at any one time.
Seatwave guarantees that tickets come only from legitimate sources and will represent them accurately and honestly. Seatwave operates two types of customer protection. TicketIntegrity™ guarantees that buyers will receive the tickets they ordered and in good time for the event. If not Seatwave refunds 100% of what was paid. All tickets bought on Seatwave are also covered by TicketCover™. This provides for a full refund if an event is cancelled and even covers buyers for a range of circumstances that may prevent them from attending their performance.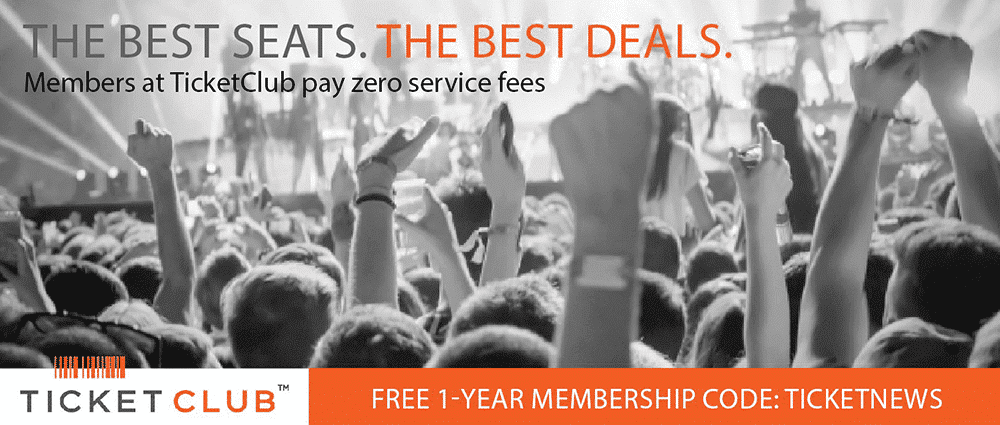 The company was recently named Online Business of the Year (Fast Growth Business Awards 2009), VC-backed Business of the Year (Fast Growth Business Awards 2009) and Europe's fastest growing digital media company (GP Bullhound Media Momentum Awards 2009). The company is based in London. www.seatwave.com
About Accel Partners
Founded in 1983, Accel Partners has a long history of excellence and innovation in the venture capital business and is dedicated to partnering with outstanding entrepreneurs and management teams to build world-class companies. Accel today invests globally using dedicated teams and market-specific strategies for local geographies, with offices in Palo Alto, California; London, UK; and Bangalore, India; as well as in China via the IDG-Accel Partnership.
With over $6 billion under management, Accel has helped entrepreneurs build over 300 successful category-defining companies including: Actuate, Alfresco, AMCC, Arrowpoint, Baidu, BBN, Brightcove, ComScore, Etsy, Facebook, Focus Media, Foundry Networks, Gameforge, GlamMedia, Imperva, Infinera, Interwoven, JBoss, Kayak, Macromedia, metroPCS, Mu Sigma, Polycom/PictureTel, Portal Software, QlikTech, Rapt, Real Networks, Redback Networks, Riverbed, Sohu.com, UUNet, Veritas, Walmart.com, Webroot, XenSource, and Zimbra.
For more information, visit the Accel Partners web site at www.accel.com.
About Atlas Venture
Atlas Venture is a leading early-stage international venture capital firm that invests in technology and life sciences businesses in the US and Europe. Since inception in 1980, its partners have helped build over 350 companies in more than 16 different countries. In the past decade, 44 portfolio companies have been acquired and 47 are now public companies with an aggregate market capitalization of over $15 billion. Atlas Venture manages over $2.5 billion in capital through offices in Boston and London. For more information, visit www.atlasventure.com.
About Fidelity Ventures
Fidelity Ventures invests in companies ready to enter the market and those poised for the next phase of growth. Its 40-year track record includes hundreds of successful investments in the consumer, communications, systems and software markets. Fidelity Ventures is distinguished by the ability to accelerate market adoption for its portfolio companies' offerings, and by a global network of senior technology and business executives. Fidelity Ventures actively manages over $800 million from offices in Boston and London. For more information, visit: www.fidelityventures.com.