When the refund program for Michael Jackson concert tickets went into effect today, July 1, concert promoter AEG Live released extra details for fans...
When the refund program for Michael Jackson concert tickets went into effect today, July 1, concert promoter AEG Live released extra details for fans hoping to recoup the cost of their tickets or gain a memento from the concerts that might have been.
As outlined in the company's June 29 announcement, the plan primarily allows fans to choose between receiving either a full ticket refund (plus service charges and booking fees) or their original concert ticket, billed as a commemorative souvenir designed by Jackson himself. Most ticket prices ranged from £50 to £75 on the primary market, or approximately $70 to $105.


The late performer's official "This Is It" event Web site, MichaelJacksonLive.com, provides links to specific refund programs for the concert series' main authorized ticket sellers Ticketmaster, See Tickets, Ticketline and viagogo.
The site also directs fans who made their purchases elsewhere to contact their ticket provider for more information. As previously reported, many secondary ticketing companies and brokers have already developed their own refund programs.
However, in an update to AEG Live's original statement, fans who booked multiple tickets can, in some cases, receive at least a partial refund along with their souvenir ducats. The Ticketmaster refund form specifically allows ticketholders to select how many tickets they would like to receive, automatically issuing refunds for any remaining tickets on the order.
Meanwhile, customers with VIP or premium ticket packages can opt for a full refund of the order or a partial refund minus the ticket price if they would like to receive their original ticket as a keepsake.
"The world lost a kind soul who just happened to be the greatest entertainer the world has ever known," said Randy Phillips, president and CEO of AEG Live, in the company's refund statement. "Since he loved his fans in life, it is incumbent upon us to treat them with the same reverence and respect after his death."
Despite any reverence and respect intended by the offer, tension has been high among fans who feel the refund is more of a rip-off. Since the announcement of the refund program, fans have flooded Internet message boards to protest parting with the full concert fee in exchange for their souvenir ducat.
A petition protesting the refunds has been organized by fan site Maximum-Jackson.com. Referencing Phillips' statement, the petition asserts, "Many fans who were due to attend the show would love the opportunity to keep their existing ticket, however feel if AEG Live really wish to treat the fans with 'reverence and respect' after Michael's passing, any tickets offered to us should be priced reasonably lower."
Since it was posted on June 30, the petition has garnered nearly 700 comments, many from fans who wouldn't oppose paying a much smaller fee for their tickets. One fan signing the petition said in part, "Michael would be stunned to see this and very unhappy… I ask if you could send tickets out to fans for a portion of the ticket value, perhaps £10 or £20 at the most."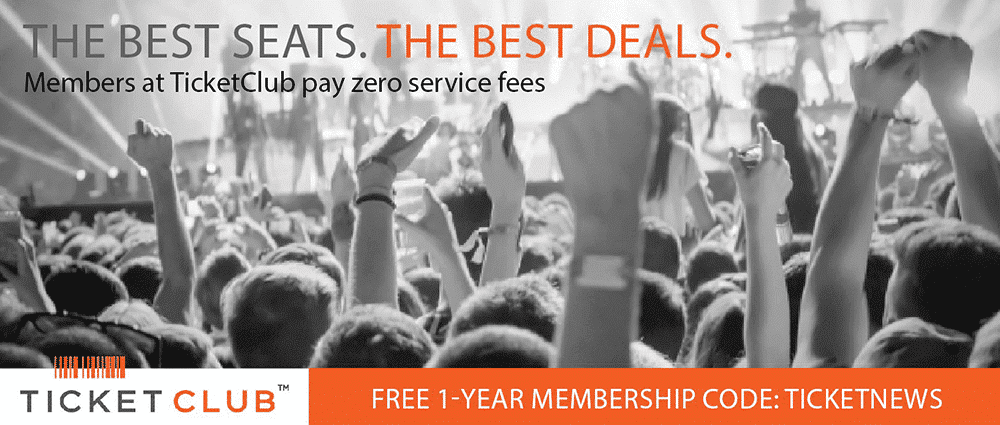 Others voiced frustration at being charged in full for a concert they would never see, while a few fans questioned why AEG Live hasn't offered to sell concert merchandise to recoup costs instead. They reasoned that, with the series slated to start July 13, the promoter must have at least a portion of Jackson's concert merchandise on hand, which fans said they would gladly purchase.
Fans who would like to receive their concert tickets in lieu of a refund must place their requests by the end of the day on August 14. There is no deadline for customers seeking only a refund.
About 750,000 tickets were purchased for the 50-date London residency, totaling about $85 million in sales.
The picture accompanying this story was taken during the last concert rehearsal before Jackson's death. Credit: Kevin Mazur/AEG.
Last Updated on July 2, 2009 by By Allison Reitz