Phish's festival plans and Bruce Springsteen's paperless schemes are at the top of the daily tour recap for July 24, as compiled by TicketNews....
Phish's festival plans and Bruce Springsteen's paperless schemes are at the top of the daily tour recap for July 24, as compiled by TicketNews.
Jam band megastar Phish has cemented its plans to revive its traditional weekend festival. The much anticipated 2009 event, dubbed Festival 8, has been booked for October 30 through November 1, making it the group's first ever three-day festival. The eight-set fest will be based at the Empire Polo Club in Indio, CA, with ticket sales beginning early next week.


As tickets go on sale for the next batch of Bruce Springsteen tour dates in the U.S., paperless ticketing initiatives are cropping up at several of the Ticketmaster-operated venues on the itinerary. It is unclear how extensive the paperless plan will be for the Boss's Ticketmaster-sold shows, but so far two concert dates are on the list.
In other news, comedic genius John Cleese has plans for a West Coast tour of the U.S., titled "A Final Wave to the World" or "The Alimony Tour, Year One." Meanwhile, rap mogul Jay-Z has been tapped to make his U.S. festival debut at All Points West as the replacement act for Beastie Boys, who withdrew from the lineup due to member Adam "MCA" Yauch's treatment for cancer.
Those are the complete concert and tour reports for this Friday, but plenty of other artists have added major updates to their tour itineraries throughout the day. Read on for some of the highlights in brief:
Ray LaMontagne will follow some UK concerts in September with a batch of fall 2009 U.S. concerts. The musician's calendar sets him on the national tour trail on October 15 at Music Center at Strathmore in North Bethesda, MD, with more than 10 shows following it through November 20-21 at Orpheum Theatre in Los Angeles, CA. The acclaimed performer also has shows set for November 1 at Fox Theatre in Atlanta, GA; November 4 at the Citi Performing Arts Center in Boston, MA; November 9-10 at Beacon Theatre in New York, NY; November 12 at Auditorium Theatre in Chicago, IL; and November 17-18 at Ellie Caulkins Opera House in Denver, CO.
Wilco has added a dozen new dates to its 2009 North American tour itinerary. The alt-country rockers start their new stateside run on October 1 at the University of Iowa in Iowa City, IA, continuing on the road through October 18-19 at UIC Pavilion in Chicago, IL. In addition to a slot on the Farm Aid bill for October 4 at Verizon Wireless Amphitheater in Maryland Heights, MO, the band is also set for shows on October 9 at Palladium Ballroom in Dallas, TX; October 10 at Orpheum Theatre in Memphis, TN; and October 14 at Massey Hall in Toronto, ON, among other dates.
The Academy Is… will be joined by Mayday Parade for the 43-date Alternative Press Tour this fall. Venues have not been confirmed for the lengthy North American run, but dates and cities have been set. The trek launches September 24 in Pittsburgh, PA, and ends November 14 in Cleveland, OH. Other cities on the Academy/Mayday map include stops on September 28 in Chicago, IL; September 30 in Milwaukee, WI; October 4 in Denver, CO; October 9 in Portland, OR; October 14 in Los Angeles, CA; October 18 in Phoenix, AZ; October 22 in Houston, TX; October 29 in Nashville, TN; November 1 in Washington, DC; November 5 in Boston, MA; and November 11 in New York, NY.
A Wilhelm Scream has announced its first wave of North American tour dates for 2009. The national dates will pick up after an August-through-September tour of mainland Europe and the British Isles. Dates are currently scheduled from September 25 at Reverb in Toronto, ON, through October 30 at The Fest in Gainesville, FL. Fourteen shows are booked for the tour leg, so far, including shows on September 27 at Imperial in Quebec City, QC; October 1 at Pyramid Cabaret in Winnipeg, MB; October 16 at The Knitting Factory in Hollywood, CA; and October 24 at The Meridian in Houston, TX. A Wilhelm Scream will kick off the entire international tour with an intimate hometown performance on August 9 at the New Wave Café in New Bedford, MA.
Pitbull will rap his way through 25 U.S. cities on his fall 2009 concert schedule. The action starts on September 16 at Oxnard Performing Arts & Convention Center in Oxnard, CA, wrapping up a little more than a month later on October 22 at the Fillmore in Charlotte, NC. Other concerts on the hip-hoppers playbill include September 23 at The Regency Ballroom in San Francisco, CA; September 30 at Ogden Theatre in Denver, CO; October 10 at Concrete Street Amphitheater in Corpus Christi, TX; and October 20 at the B.B. King Blues Club in New York, NY. A single performance is slated for north of the border on October 16 at The Guvernment in Toronto, ON.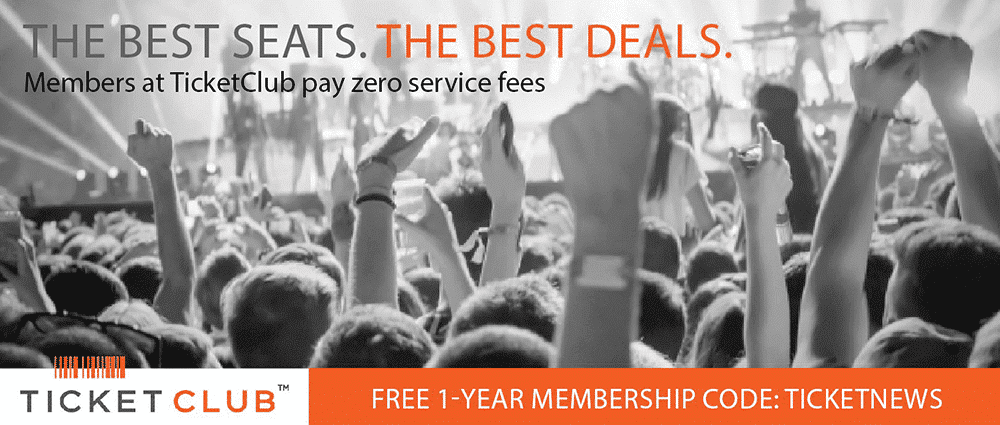 Mae will take several weeks out of its autumn schedule to tour the U.S. The schedule starts with a September 9 date at Neptune Park in Virginia Beach, VA, before launching into the main part of the tour on September 24 at Cat's Cradle in Carrboro, NC. American concerts are booked through November 6 at Blender Theatre at Gramercy, after which the pop rock group will head over to Japan for a few shows. While Mae is in the Pacific region, the band will stop for a November 28 concert at Pipeline Café in Honolulu, HI, the final date on the current itinerary. Other U.S. dates include Septmeber 28 at The Masquerade in Atlanta, GA; October 6 at Emo's in Austin, TX; October 15 at Bottom of the Hill in San Francisco, CA; and October 28 at Reggie's Rock Club in Chicago, IL.
Throw Me the Statue is currently pitching its plans for a 22-date tour of North America. The outing will pick up on August 23 at The Empyrean in Spokane, WA, and conclude its coast-to-coast circuit on September 18 at Luigi's Fun Garden in Sacramento, CA. Gigs are also lined up for August 29 at Subterranean in Chicago, IL; August 31 at Il Motore in Montreal, QC; September 2 at Mercury Lounge in New York, NY; September 79 at Spanish Moon in Baton Rouge, LA; and September 16 at The Loft in La Jolla, CA. Throw Me the Statue's next performance will be July 31 at the KEXP Mural Summer Concerts at Mural Amphitheatre in Seattle, WA.
Last Updated on July 25, 2009 by By Allison Reitz