New music and tour dates from veteran acts Pearl Jam and Living Colour are lined up in the daily tour recap for July 9,...
New music and tour dates from veteran acts Pearl Jam and Living Colour are lined up in the daily tour recap for July 9, as compiled by TicketNews.
Grunge rock icon Pearl Jam will follow the September 20 release of its ninth studio album with a brief batch of U.S. concert dates. The new outing will hit only four cities, though the band's calendar is also filled in with some previously announced performances.


Funk metal quartet Living Colour is also supporting a new release with U.S. concerts, though the New York City based group has outlined a more traditional tour in terms of its duration and number of consecutive dates. Meanwhile, hard rock group Saliva is gearing up for a fresh round of summer tour dates, which includes a number of fairs, festivals and other special appearances.
Those are the complete concert and tour reports for this Thursday. If you thirst for more itinerary updates, read on for some of the day's other highlights in brief:

The Avett Brothers are already in the middle of a summer tour of the U.S. with new plans to expand their performance calendar by nearly 20 dates. The up-and-coming trio has added blocks of dates in September and October, including shows on September 3 at Grand Sierra Resort & Casino in Reno, NV; September 18 at Riverwalk Amphitheatre in Augusta, GA; September 24 at Minglewood Hall in Memphis, TN; and October 17 at Terminal 5 in New York, NY. The tour's new end date is pushed backed to October 22 at Canopy Club in Urbana, IL, while the Brothers get ready to hit the stage for their next show on July 9 at Harrison Opera House in Norfolk, VA.
Rodney Carrington has confirmed more than 40 additional performances for his 2009 event schedule. The comedian, actor and musician will complete a summer residency at the MGM Grand Hotel & Casino in Las Vegas, NV, from July 30 through August 12 before hitting the road. His touring itinerary takes him from August 14 at Chumash Casino in Santa Ynez, CA, through December 26-27 at Firelake Casino in Shawnee, OK. Other gigs include a September 12 show at Topeka Performing arts Center in Topeka, KS, an October 16 event at Celebrity Theatre in Phoenix, AZ, and a November 21-22 stand at Northern Lights Casino in Walker, MN, as well as a return residency at the MGM Grand from December 3-12.
Secondhand Serenade has new plans coming up for a fall 2009 tour of the U.S. and Canada. The solo performer's trek launches September 3 at the House of Blues in Las Vegas, NV, and ends October 4 at The Cabooze in Minneapolis, MN. Along the way, he'll stop for concerts on September 5 at The Marquee in Tempe, AZ; September 11 at the House of Blues in New Orleans, LA; September 20 at the House of Blues in Boston, MA; September 23 at Blender Theatre in New York, NY; September 25 at Phoenix Concert Theatre in Toronto, ON; and October 1 at The Rave Eagles Club in Milwaukee, WI.
Blake Shelton will continue on the road through late fall with the addition of a few new dates on his 2009 concert schedule. The country musician has recently added gigs on October 10 at Kearney Event Center in Kearney, NE; November 13-14 at Island Resort & Casino in Harris, MI; and November 21 at Frederick Browne Jr. Amphitheater in Peachtree City, GA. The dates are in addition to his 30-plus other performances booked for the year, picking up again on July 10 at Hickory Hill Lakes in Fort Loramie, OH, and continuing through December 12 at Rock Crusher Canyon in Crystal River, FL.
Steve Earle, currently on the road promoting his latest album "Townes," a tribute to Townes Van Zandt, has added a new block of U.S. performance dates to the end of his summer schedule. The musician's newest dates are lined up for August 8 at Wyo Theatre in Sheridan, WY; August 11 at Emerson Center for Arts & Culture in Bozeman, MT; August 12 at University Theatre in Missoula, MT; and August 20 at James A. Little Theatre in Santa Fe, NM. Earle's next concert is July 9 at Le National in Montreal, QC. Later this year, Earle has a couple lone U.S. dates scattered among various European tour legs: September 6 at Westhamtpon Beach Performing Arts Center in Westhampton Beach, NY, and October 5 at Crest Theatre in Sacramento, CA.
Lucinda Williams is filling in her fall concert calendar with some new performances. The songstress returns from a European venture to perform with Elvis Costello on August 18 at the Greek Theatre in Los Angeles, CA, after which she has nine other dates set: August 29 at Harrah's Lake Tahoe in Stateline, NV; August 30 at the Outside Lands Festival in San Francisco, CA; September 25 at Carolina Theatre in Greensboro, NC; September 26 at Charlottesville Pavilion in Charlottesville, VA; September 27 at Town Point Park in Norfolk, VA; September 29 at Rams Head Live! in Baltimore, MD; October 1 at Count Basie Theatre in Red Bank, NJ; October 7 at Lupo's Heartbreak Hotel in Providence, RI; October 8 at Bardavon 1869 Opera House in Poughkeepsie, NY.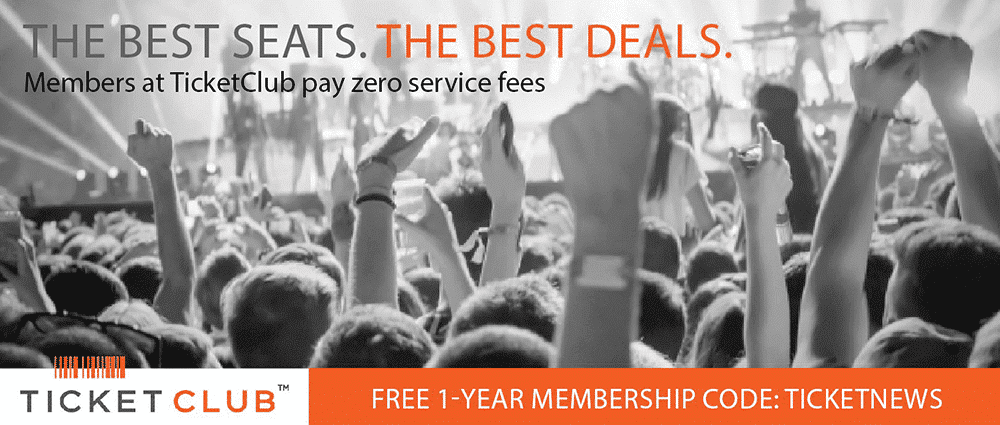 Last Updated on July 10, 2009 by By Allison Reitz