"Ticketmaster and Priceline.com Announce Exclusive New Travel Partnership" WEST HOLLYWOOD, Calif. & NORWALK, Conn. (BUSINESS WIRE) July 9, 2009 — Ticketmaster, a Ticketmaster Entertainment,...
"Ticketmaster and Priceline.com Announce Exclusive New Travel Partnership"
WEST HOLLYWOOD, Calif. & NORWALK, Conn. (BUSINESS WIRE) July 9, 2009 — Ticketmaster, a Ticketmaster Entertainment, Inc., (NASDAQ:TKTM) operating business, and priceline.com (NASDAQ: PCLN) today announced a partnership that establishes priceline.com as the 'Official Travel Partner' of Ticketmaster.com. Under the terms of the new alliance, fans using Ticketmaster.com will gain access to priceline.com's suite of travel services, including specially tailored hotel, airline, and rental car offers to accompany their live event ticket purchases.


"Roughly 20-30 percent of tickets purchased on Ticketmaster.com are for events outside of the fan's home market so providing a convenient conduit to affordable travel information and solutions will bring a tremendous new convenience that will enhance the entire event experience," said Eric Korman, President of Ticketmaster.
"We are very excited to partner with Ticketmaster and offer their customers our complete suite of travel services," said Paul Hennessy, priceline.com's Chief Distribution Officer. "On many levels, priceline.com is ideally suited to fulfill the global travel needs of event goers. For those who need specific travel arrangements or travel brands, priceline.com offers published-price travel services with comparison charts, maps, city attractions and hotel and restaurant reviews from other priceline.com customers and Zagat Survey, LLC. Travelers on a budget can save big by using priceline.com's Name Your Own Price® travel services. And, as always, priceline.com delivers top quality travel services."

"We are thrilled to welcome priceline.com to our growing network of premier 'beyond the ticket' brands as our official sponsor in the travel category," said Greg Consiglio, Ticketmaster Senior Vice President of Business Development. "In securing this strategic business alliance with priceline.com, we've further demonstrated Ticketmaster's ability to utilize our leading and established online consumer ticketing and event information platform to drive marketing programs for strategic partners."
Terms of the deal were not disclosed.
About Ticketmaster Entertainment, Inc.
Ticketmaster Entertainment consists of Ticketmaster and Front Line Management Group. As the world's leading live entertainment ticketing and marketing company, Ticketmaster connects the world to live entertainment. Ticketmaster operates in 20 global markets, providing ticket sales, ticket resale services, marketing and distribution through www.ticketmaster.com.
About Priceline.com® Incorporated
Priceline.com Incorporated (Nasdaq: PCLN) www.priceline.com provides online travel services in 28 languages in over 78 countries in Europe, North America, Asia, the Middle East and Africa. Included in the priceline.com family of companies is Booking.com, a leading international online hotel reservation service, priceline.com, a leading U.S. online travel service for value-conscious leisure travelers, and Agoda.com, an Asian online hotel reservation service. Priceline.com believes that Booking.com is Europe's largest and fastest growing hotel reservation service, with a network of affiliated Web sites. Booking.com operates in over 70 countries in 22 languages and offers its customers access to over 66,000 participating hotels worldwide.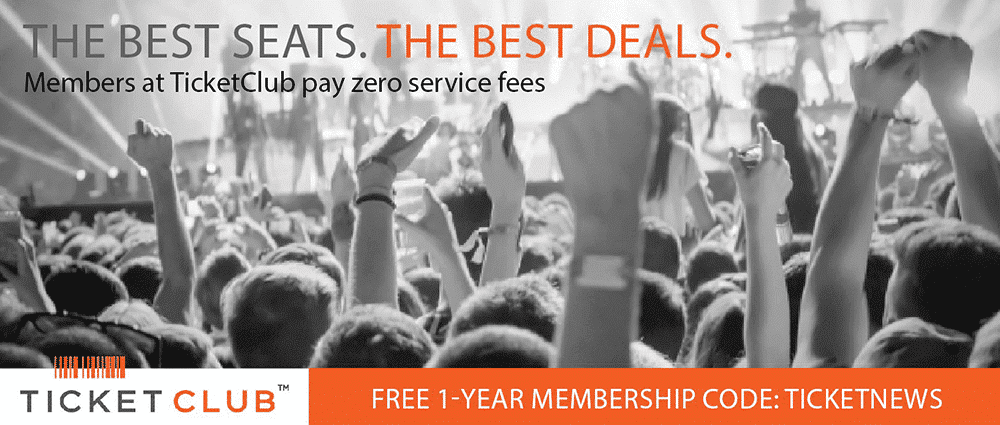 In the U.S., priceline.com gives customers more ways to save on their airline tickets, hotel rooms, rental cars, vacation packages and cruises than any other Internet travel service. In addition to getting great published prices, leisure travelers can narrow their searches using priceline.com's TripFilter advanced search technology, customize their search activity through priceline.com's Inside Track features, create packages to save even more money, and take advantage of priceline.com's famous Name Your Own Price® service, which can deliver the lowest prices available. Priceline.com operates the following travel websites: Travelweb.com, Lowestfare.com, RentalCars.com and BreezeNet.com. Priceline.com also licenses its business model to independent licensees.
Media contact:
Ticketmaster Entertainment
Hannah Kampf, 310-360-2434
[email protected]
or
Priceline.com
Brian Ek, 203-299-8167
[email protected]