"Kroenke Sports Enterprises Selects Flash Seats as Exclusive Digital Ticketing Provider for Venues and Events" Cleveland, OH (Veritix) July 1, 2009 – Kroenke Sports...
"Kroenke Sports Enterprises Selects Flash Seats as Exclusive Digital Ticketing Provider for Venues and Events"
Cleveland, OH (Veritix) July 1, 2009 – Kroenke Sports Enterprises (KSE) announced today that they have chosen Veritix's patented technology Flash Seats® as the exclusive digital ticketing provider for the KSE-owned ticket service provider TicketHorse.

Effective July 1, Veritix will power the Denver-based TicketHorse as the exclusive provider for both primary and secondary market ticket sales for all KSE venues. The agreement expands the relationship between KSE and Veritix to include all ticket sales at the Pepsi Center, including, but not limited to, all Denver Nuggets, and Colorado Avalanche and Colorado Mammoth home games.

KSE has extended its long-term partnership with Veritix beyond its current exclusive arrangement that provides primary ticket sales for KSE's Paramount Theatre, Dick's Sporting Goods Park and the Colorado Rapids. The Flash Seats® patented digital technology will now be used for all events at all KSE venues, including live entertainment.
Paul Andrews, Executive Vice President of Kroenke Sports Enterprises said, "Veritix has been a great partner to us and our ticketing operation, TicketHorse. Their commitment to service and providing advance technology solutions and innovation made the decision to go with Flash Seats® the smart business decision. The Flash Seats® digital platform allows our fans the ultimate in convenience and security and allows us the ability to extend our relationship with our fans. It is indeed a win/win partnership."
Flash Seats® provides a dynamic ticketing alternative for both primary and secondary ticketing that takes place in a controlled, secure and branded environment. The technology offers more control and benefits for the fan, venues and the artist or team. Fans benefit from the convenience of entering a venue with the swipe of a credit card or driver's license, without worry of lost, stolen or counterfeit tickets. They also have the ability to transfer or sell their single or season tickets instantly in a secure manner. The endorsed and sponsored website www.TicketHorse.FlashSeats.com is scheduled to launch in September.
Teams and venues benefit alike from the patented technology because they now know who is in each and every seat, making marketing and customer service far more focused on the actual ticket holder. By having more information about the fans in your venue, there is also an added measure of safety.
Jeff Kline, President of Veritix said, "Kroenke Sports Enterprises is a leader in using technology and their ticketing platform to extend the reach to their fans. Our patent-protected Flash Seats® digital platform, together with our primary ticket solution, will provide all sports and live entertainment tickets to be traded, sold or resold on a secure, integrated and team- endorsed platform. We are fortunate to be working with the KSE and look forward to partnering with them for a long time to come."
Flash Seats® has processed over 1 million seats, facilitated over 600,000 transfers, and generated over 2.8 million unique user profiles for teams and venues. Flash Seats® is currently in use by the Cleveland Cavaliers, Houston Rockets and Rio Tinto Stadium and Real Salt Lake Soccer Club. It is also used for special student ticketing for the NCAA Men's Final Four College Basketball Tournament.
About Kroenke Sports Enterprises:
Kroenke Sports Enterprises (KSE) is the Rocky Mountain West's leading provider of live and broadcast sports and entertainment. KSE owns and operates Denver's Pepsi Center, Dick's Sporting Goods Park and historic Paramount Theatre. The company also owns the NBA Denver Nuggets, NHL Colorado Avalanche, NLL Colorado Mammoth and MLS Colorado Rapids in addition to the Altitude Sports & Entertainment regional sports network, Opera Shop theatrical production company and a number of other sports, entertainment and real estate properties. KSE is a partner in the AFL Colorado Crush.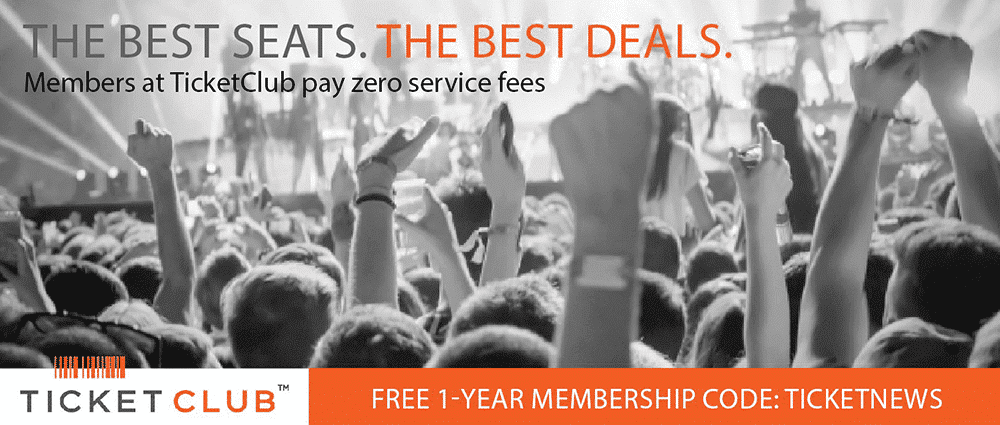 About Veritix/Flash Seats®
Veritix provides the most dynamic digital ticketing, event marketing, and relationship management applications to artists, professional sports teams, Universities, arts organizations, and entertainment venues. The Veritix ticket and event marketing solutions offer clients and partners an integrated primary and secondary ticketing platform to manage their entire ticket inventory, and create rich behavioral profiles on past and potential ticket buyers. Veritix's Flash Seats® digital ticketing technology has revolutionized the sports and live entertainment industry by enabling paperless venue access while allowing artists, team owners, and venue operators to regain control of their secondary market.
Contact: Susan Kirkpatrick
[email protected]
716-835-1465/cell 716-866-8002