A new ticket Web site is using the secondary ticket market to do some good by providing charities with funds. Tix4Cause is a new...
A new ticket Web site is using the secondary ticket market to do some good by providing charities with funds.
Tix4Cause is a new online marketplace that operates similarly to marketplaces like StubHub and RazorGator, where people list and sell their unused event tickets. It's a for-profit operation but with a charitable end: fans donate their unused theater, concert, and sports tickets to one of the charities listed on the Web site and the charity takes the full profit from the sale.
In conceiving of Tix4Cause, founder and CEO Kevin Nemetz (he calls himself a Cause-Giving Executive Officer) asked himself: "What if we had an opportunity to put an exchange out there where everyone would win?" he told TicketNews. "The donor wins because they now have a resource that costs them nothing, the purchaser wins because they're getting great seats at a great price, and the charity wins because 100 percent of the ticket proceeds go the charity of the donor's choice."
Under Nemetz's business model of turning empty seats into cash donations, donors list their tickets for whatever price they see fit, although under law they can only receive a tax benefit for the value at which they purchased their tickets. When a ticket is posted on the site, the donor receives a tax receipt letter from Tix4Cause, and the charity is free to raise the price of the ticket. Nemetz says that in most cases, the price stays close to face value. See a WFLD-TV video of the company below.
Nemetz says that 97 percent of his revenue stream comes from the $349 yearly fee he charges charities to join the Web site. In addition, the site charges an 8 percent transaction fee on sales. Currently, Tix4Cause is working with 45 charities, mostly local to Chicago, but has plans to expand nationally. Nemetz says he's received interest from artists to list their charities on his Web site.
"With the Ticketmaster/LiveNation merger, this might be an opportunity for artists to put tickets on the site and know that the proceeds would go back to their foundation," he said.
There are other businesses that combine ticket selling with charitable donation, although these businesses operate more like traditional online brokerages and not fan-to-fan marketplaces. Tickets-For-Charity, for example, resells tickets donated to them from artists, with the face value going back to the artist and a premium going to charity.
Artists like No Doubt are also promoting good with their ticket sales. Last year, the band auctioned off VIP ticket packages to its shows, with proceeds going to the Orange County ALS, Children's Hospital of Orange County, and other charities of the band's choosing.
Tix4Cause launched in February and Nemetz says the results have been good. He says one charity earned $760 its first day on the site.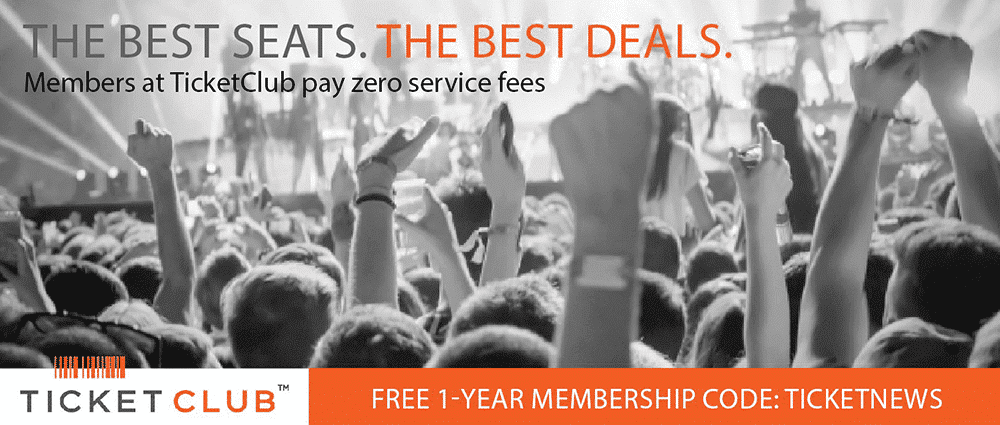 "This is not going to raise millions," he said, "but it's going to be able to raise something that might be supplemental to help these charities."
Last Updated on April 28, 2010 by By Petrina Crockford