Concert promoter Jack Orbin, founder and president of Stone City Attractions, this week criticized the U.S. Department of Justice (DOJ) consent decree allowing the...
Concert promoter Jack Orbin, founder and president of Stone City Attractions, this week criticized the U.S. Department of Justice (DOJ) consent decree allowing the Ticketmaster/Live Nation merger, stressing that the deal will severely damage the live entertainment industry.
In documents filed with the DOJ and written by attorney David Balto, a former Federal Trade Commission executive, on behalf of Orbin, the promoter said he believes that nothing in the merger will stem the rising tide of concert ticket prices; the average concert ticket price nearly tripled between 1996 and 2009.
"The promoter principally sets ticket prices and costs have not increased relative to the ticket price increases. This is substantially a result of Live Nation overpaying for Artists to ensure that other promoters do not have a chance to compete with those Artists. Live Nation has 'reinvented' itself numerous times to try to compensate for their disastrous financials. None of these reincarnations have been profitable, leading to this desperate act," Balto and Orbin wrote. The testimony was part of the public comments under the Tunney Act, a period of time after the announcement of a consent decree, or proposed final judgment, for a corporate merger.

Texas-based Stone City Attractions is one of the larger independent concert promoters in the Southwest, and Orbin worries that the new Live Nation Entertainment will have the scale to dispatch with smaller competitors because they control artist management, venues and ticketing.
"[Live Nation Entertainment] will control over 80% of the primary ticketing sales in the United States, yet the [consent decree] provides only for the divestment of Paciolan, a small ticketing platform that has been sublicensed to other primary ticket sellers barely representing 4% of the market; and for a 5-year ticket technology license to Anchutz Entertainment Group, Inc. (AEG), who represents about 8% of the capacity of U.S. concert venues," Balto and Orbin wrote.
"As the Washington Post observed troublesome here is that 'in order to provide sufficient competition to a bigger and more vertically integrated Ticketmaster, the government has put itself in the position of playing midwife to two other vertical mergers — one involving Anschutz, the other Comcast — making it even more difficult for small venues and independent promoters to survive.' While Comcast may theoretically provide for broader competition and the DOJ believes that AEG may be the 'company best positioned' to compete for the sale of primary ticketing, these remedies are wholly inadequate," they added.
Comcast, which operates New Era Tickets, bought Paciolan, as part of the merger deal, and large promotions company AEG is being allowed to license Ticketmaster's ticketing software to create its own ticketing entity.
By merging, Ticketmaster and Live Nation – which already dominated ticketing and live entertainment before the deal – have virtually cornered the industry, making barriers to entry difficult to overcome. Companies that are not vertically integrated, meaning they mimic Live Nation Entertainment with access to artists, venues and ticketing, will find it hard to compete, Balto and Orbin contend, because those entities have largely been locked up.
"The decree is not going to restore competition," Balto told TicketNews, comparing the merger to a Frankenstein monster. "And, Frankenstein was not very limber, and neither is this deal. AEG, for example, is still dependent on Ticketmaster for its survival."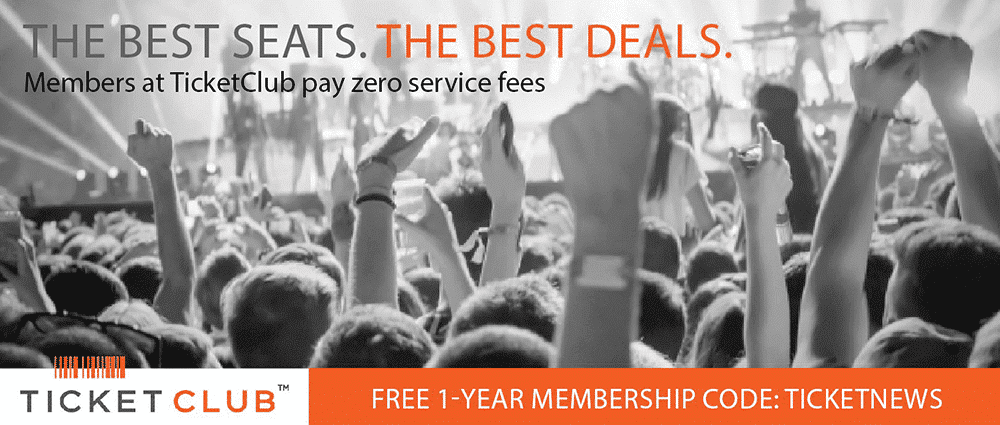 Ticketmaster and Live Nation have steadfastly maintained that the merger was necessary, not only for their own survival but also to better serve fans and usher in much needed innovation in the industry.
Jerry Mickelson, co-owner of the famous Chicago-based concert promotions company Jam Productions, also reportedly filed comments concerning the consent decree, but he could not be reached for comment.
Mickelson opposed the merger and was one of several people to testify to that fact before congress in early 2009.
Gina Talamona, deputy director of the DOJ's Office of Public Affairs, told TicketNews that while the public comment period has expired, the Justice Department will review all of the testimony and file its response with the court sometime in the future, but she did not know what the time frame may be. She also did not disclose how much testimony was received. The court could finalize the merger as early as this summer.
"We don't discuss that while it's still pending," Talamona said.