In an attempt to force legislators to act, New York Gov. David Paterson is now calling for the state's old ticket resale law –...
In an attempt to force legislators to act, New York Gov. David Paterson is now calling for the state's old ticket resale law – which took effect May 16 – to be enforced, a move that could potentially have far-reaching consequences for the event ticketing industry for at least a couple of weeks.
The old law, which was established in the 1920s, prohibits tickets from being resold for more than $2 above face value, and also it also limits the fees venues and primary ticket companies can charge above face value, which means the business models of both ticket brokers and Live Nation Entertainment's Ticketmaster division are being directly impacted.
Attorney General Andrew Cuomo and local district attorneys and police departments are tasked with enforcing the law, but exactly how that will happen remains to be seen. In 2009, when legislators debated an extension to the law that allowed for unrestricted ticket resale, the old law was not enforced while those negotiations took place.

Gov. Paterson today sent out a letter to 56 ticket brokers warning them that the old law is in effect, and that they should adhere to it until a new one is passed. State legislators and members of Gov. Paterson's office have been locked in a stalemate over negotiations for the new bill, which Paterson and others want to contain language that makes paperless tickets one of the options consumers can select when buying a ticket. Ticketmaster, Madison Square Garden and others want this language stricken from the new bill because they believe it would limit what they want to do with the technology. Ticketmaster has ramped up its use of paperless tickets in the past year because it can cut down on counterfeit tickets and how tickets are resold, if at all.
Standing up for Ticketmaster is state Sen. Craig Johnson from Long Island, where Madison Square Garden's former owner, Cablevision, is located. Johnson is calling for a hearing on the matter but not until June 2 at the earliest, which means brokers and venues could be in violation of the law for a couple of weeks.
"It's unfortunate that the Senator Johnson seems so reluctant to address these new consumer protections," Morgan Hook, Director of Communications for Gov. Paterson, said in a statement. "He has put the State in the position of operating under antiquated laws, which is not a long term solution, but is unfortunately the typical Albany approach of waiting until tomorrow to solve today's problems. However, Governor Paterson expects ticket brokers, venues, and ticketing agents to comply with New York State laws."
In the letter to brokers, the Governor's Office said that the licenses that brokers obtained from the state to allow them to resell tickets expired on May 16, and brokers may have to reapply unless the new law includes a retroactivity clause.
"As you know, when a similar sunset occurred for eight days in 2009, legislation was passed that included a retroactive effective date. This year Governor Paterson has submitted to the Legislature Governor's Program Bill 260, which would provide for the same retroactivity. The bill passed the Assembly and is awaiting action in the Senate," the letter states. "Irrespective of the fate of the Program Bill, ticket resellers must act in accordance with the laws of New York State, including the presently effective Article 25 of the [Arts and Cultural Affairs Law]. This includes full compliance with all local licensing requirements and resale restrictions, including limitations on premium prices. Should the Program Bill become law with the retroactivity language intact, the effectiveness of all ticket reselling licenses under the Department's jurisdiction, will be reinstated without additional fees."
StubHub, the nation's largest ticket resale marketplace, said in a statement that it will continue to allow fans to buy and sell tickets to New York events. Earlier this week, Live Nation Entertainment's TicketsNow resale division pulled all of its New York ticket listings until there is a resolution.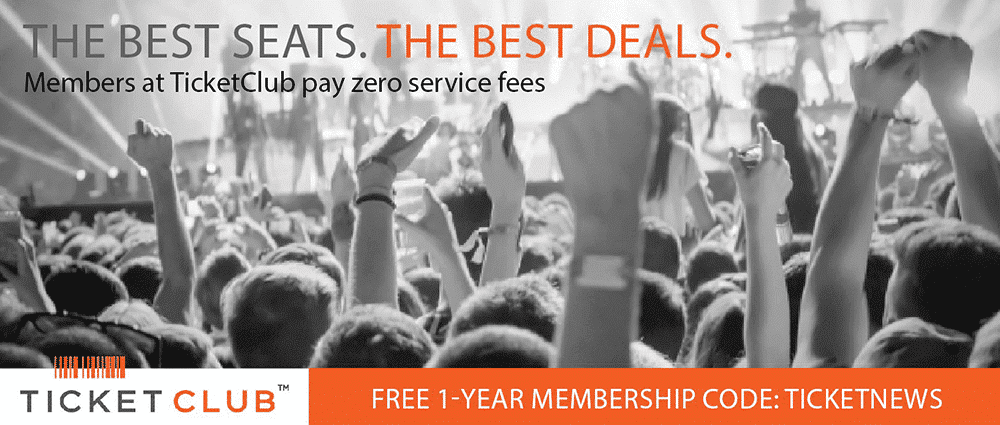 "StubHub's marketplace offers fans both a myriad of ticketing options, as well as a reliable means to sell tickets, all in a trusted and guaranteed environment. With the online nature of the business, fans are able to list tickets to events across the country. When listing tickets for sale on StubHub, users are informed that they must adhere to their state's current ticket resale laws," the company said in a statement. "We will continue to allow fans to use StubHub for New York events, as it provides fans with fair access and choice, and we have seen positive benefits in terms of lower prices and better consumer protections when markets are open. We are confident that the legislators in New York will do what's best for consumers, which is preserving open, competitive marketplaces."