In the latest edition of TicketNews TV, correspondent Kim Crandall looks at the new partnership between Groupon and Live Nation, reviews the progress of...
In the latest edition of TicketNews TV, correspondent Kim Crandall looks at the new partnership between Groupon and Live Nation, reviews the progress of ticket resale legislation in Connecticut, and previews the upcoming Ticket Summit.
Daily deal site Groupon recently signed an agreement with Live Nation to sell tickets to concerts and other events. This new partnership will allow Live Nation's Ticketmaster division to move tickets using deeply discounted local deals, as Groupon does with its daily entertainment, retail and restaurant offers. The new site, GrouponLive.com, sells tickets at all-in (all fees included) pricing, an alternative pricing model which Ticketmaster has been using since 2008. The majority of tickets sold on the new site will most likely be the hard-to-sell, less expensive seats of venues as opposed to premium priced seats. See the video below.
On April 25, a proposed ticket resale bill in the Connecticut General Assembly was withdrawn from consideration without a vote. The bill, which would have regulated paperless ticketing in the state, had been approved by the General Law Committee in March, but instead of passing it on to the General Assembly, members instead decided to send it to the Department of Consumer Protection for review. The resale bill will not be up for consideration again until 2012.
In music news, Crandall reported on the growing popularity of rapper Lil Wayne, who is preparing for an extension of his I Am Still Music tour this summer. Weezy kicks off this leg of the tour on July 13 in at the Comcast Theater in Hartford, CT, and he closes the tour on September 11 at the Cynthia Mitchell Woods Pavilion in Woodlands, TX. Other performers scheduled to appear with Lil Wayne this summer include Far East Movement, Rick Ross, Keri Hilson and Lloyd.
Also this summer, Lollapalooza celebrates 20 years since it first hit the stage in 1991, with performers on this outing to include Coldplay, Eminem and the Foo Fighters. The Lollapalooza festival runs from August 5-7 at the Hutchinson Field Grant Park in Chicago.
Also in music, Elton John returns to the Colosseum at Caesars Palace this September with his show, "The Million Dollar Piano." This marks the beginning of a three year residency at Caesar's Palace for the pop legend.
In theater news, Crandall notes that Broadway ticket sales slowed in early June to $20 million for the week ending June 5, down about $3 million from the previous week. New productions this season included "Sister Act," "Jerusalem" and "House of Blue Leaves", but the long-running hit musical Wicked continues to dominate ticket sales on the Great White Way.
Finally, Crandall reports that Fred Rosen, former CEO of Ticketmaster and co-CEO of Outbox Enterprises, will keynote next week's Ticket Summit, which runs from July 13-15 at the Venetian Resort Hotel and Casino in Las Vegas. This will be Rosen's second time in the Summit's keynote chair following his first appearance at the July 2007 conference and trade show. Ticket Summit offers a biannual conference for ticket industry professionals, meeting each January in New York City and in Las Vegas each July.
Launched in 2009, TicketNews TV is a fast-paced Web-based newscast that covers various aspects of the ticketing industry, focusing particularly on the secondary ticket market. Michael Merritt is the video editor. More episodes of TicketNews TV, as well as videos about parent company TicketNetwork, can be found by clicking here.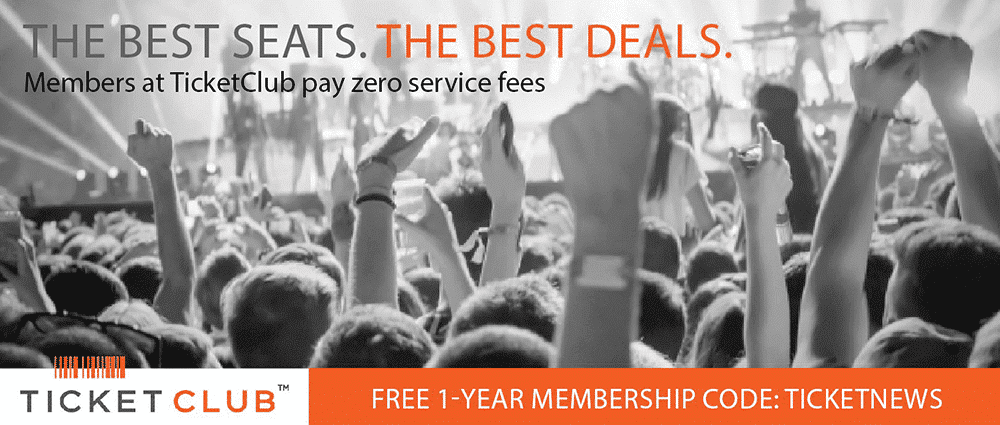 Last Updated on March 31, 2012 by By Kelly McWilliams