AEG rolled out its new ticketing system "axs" this weekend at Houston's BBVA Compass Stadium, bringing the total number of markets that are running...
AEG rolled out its new ticketing system "axs" this weekend at Houston's BBVA Compass Stadium, bringing the total number of markets that are running axs to seven.
AEG, who up until the launch of axs primarily used Ticketmaster to sell tickets to events at the company's more than 130 venues throughout the world, announced the roll-out of axs in the summer of 2011. The company began transitioning to axs at venues in late August 2011, beginning with the Bluebird Theater and the Ogden Theatre in Denver. Additional roll-outs included venues in San Francisco, Seattle, Dallas, and Kansas City.

This most recent axs roll-out saw tickets go on sale for the upcoming match between the US Men's National Rugby Team and Italy to be held at Houston's BBVA Compass Stadium on June 23, 2012. According to both Doug Hall, BBVA Compass Stadium's General Manager, and Blaine LeGere, AEG Vice President of Ticketing, the roll-out was a success.

"We launched the pre-sales [for the match] over the weekend. The on-sale went great this morning, and it exceeded expectations in terms of the process. It went really well as the first public on-sale," Hall told TicketNews in a phone interview.
Axs is focused on creating the best experience for both venues and consumers alike. Having already seen a successful on-sale event, Hall believes the new system will catch on with consumers. "Changing people's habits takes time, but some of the unique systems of axs are very interactive and very refreshing," said Hall.
One specific element of axs was touched on by both Hall and LeGere as being particularly influential for venues looking to work with axs and consumers alike. The axs "waiting room" feature offers to customers the option of getting a jump on ticket sales prior to the on-sale time. While people will not be able to actually purchase tickets until they officially go on sale, consumers will be able to enter all of their pertinent billing information as well as being able to look at the available seats and pricing information prior to the on-sale.
For venues, the "waiting room" feature allows promoters and building managers the chance to gauge the popularity of a specific event prior to the actual on-sale time. According to LeGere, that information has already proved crucial for one AEG venue in Texas. "At the Verizon Theater, there was a Tool concert going on sale, and 7,000 people were in the waiting room before the show went on sale. Theoretically, we could have sold as many as 21,000 tickets for the show if everyone bought two or three tickets. The capacity of the theatrer was only around 6,000, so the venue knew that this was a great candidate for a second show . . . The second show went on sale the following weekend and sold out in only a few minutes," said LeGere in an interview with TicketNews.
The data provided for the venue from axs is at the center of its value, according to LeGere. "The data and analytics that come inherently with the system are so powerful — the click through, drop off rates, where it all is happening, knowing what the consumer is like and where they are dropping off, are of great value to an individual venue in terms of crafting future onsales events," LeGere said.
In terms of future roll-outs and advances for axs, LeGere told TicketNews that the next major city to see axs will be Los Angeles, as both the Staples Center and LA Live have roll-outs set for July 2012. One new axs feature that LeGere said should be ready by the end of the year is the "Fair axs" system, which will allow for ticket buyers to "register their interest in an event" before the event officially goes on sale. This would be done by customers indicating what tickets they would be interested in purchasing and entering their billing information. Once the tickets go on sale, the buyer will be sold the tickets, so long as interest in that particular section was not overwhelming.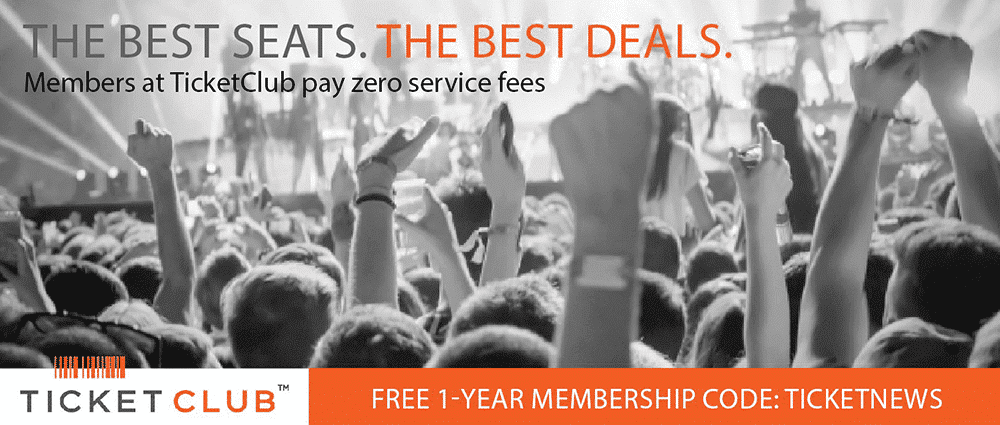 LeGere also stressed to TicketNews that AEG's partnership with Outbox, with whom they created axs, is key to the future developments with axs ticketing. "We are powered by Outbox from Montreal, and since we don't currently have thousands of clients, we are able to influence the development cycle and bring cool products to market with a quick turnaround," said LeGere.
With axs set to continue rolling out to AEG-owned venues over the next two years, and, according to LeGere, "tremendous amount of interest from other [venues]," it appears that axs is well on its way to making its mark in the ticketing sphere.
Last Updated on March 17, 2012 by By Jean Henegan