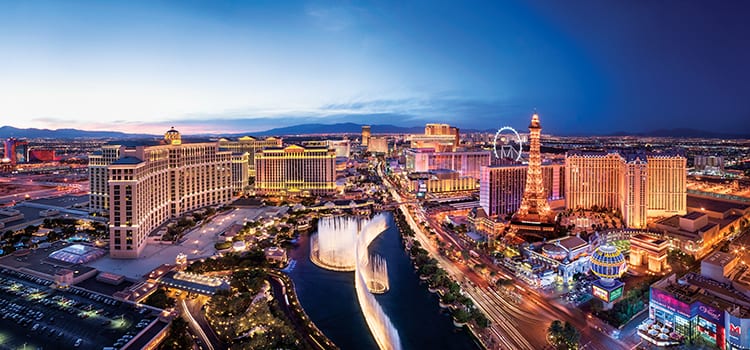 It's been an interesting 24 hours for Ken Solky. Solky, the President of LasVegasTickets and Vice President of the National Association of Ticket Brokers,...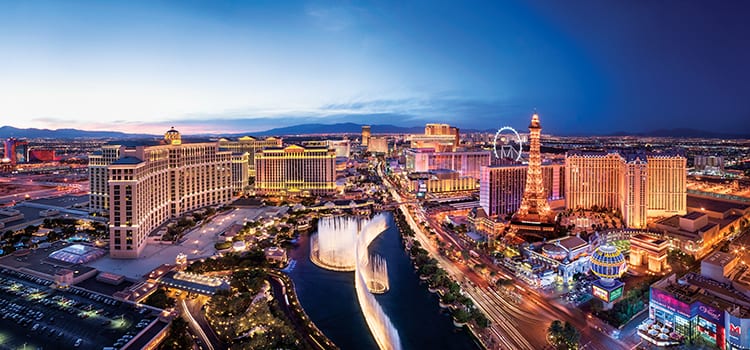 It's been an interesting 24 hours for Ken Solky.
Solky, the President of LasVegasTickets and Vice President of the National Association of Ticket Brokers, was directly named by boxer Floyd Mayweather in an Instagram post on Thursday. The fighter – based in Las Vegas – told friends, family (and the other 16.4 million of his Instagram followers) looking for tickets to next week's fight to reach out to Solky's company instead.
The post was up through Friday afternoon. Friday evening, the original was deleted, then a repeat post was put up – presumably to keep it on his fans' minds as they make a purchasing decison.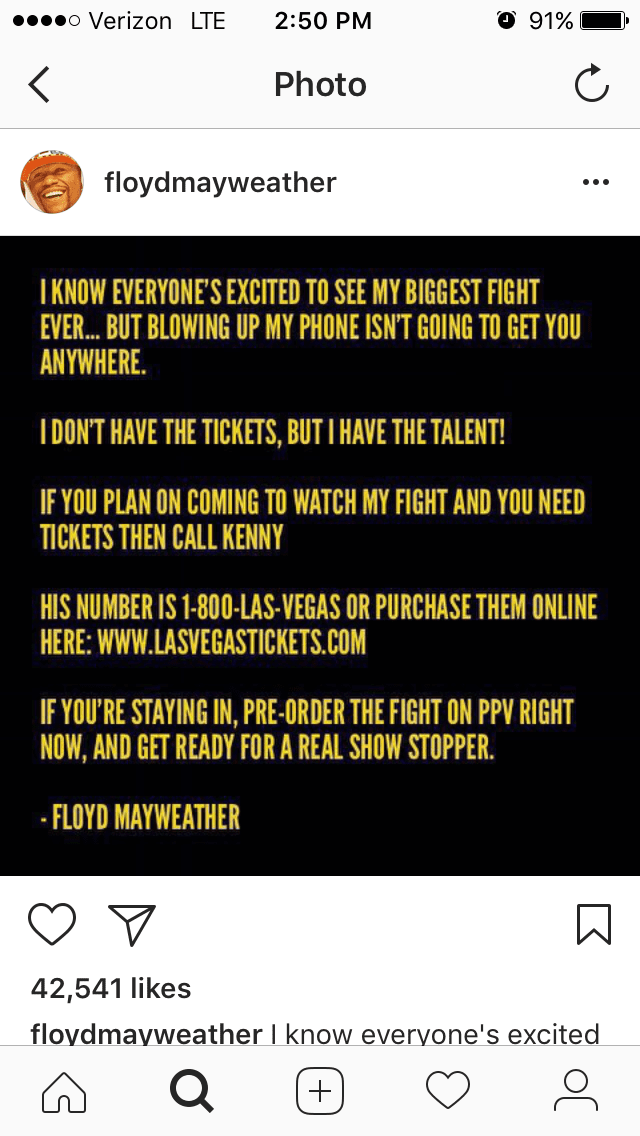 "I know everyone's excited to see my biggest fight ever… but blowing up my phone isn't going to get you anywhere," the post reads. "I don't have the tickets, but I have the talent! If you plan on coming to watch my fight and you need tickets then call Kenny. His number is 1-800-LAS-VEGAS or purchase them online here: www.LasVegasTickets.Com. If you're staying in, pre-order the fight on PPV right now, and get ready for a real show stopper. – Floyd Mayweather"
Certainly an interesting moment for a man who typically operates in the background of the ticketing world. And also very interesting, given that there are still hundreds of tickets for the fight available from Ticketmaster in the primary marketplace.
But Mayweather's shout-out didn't come as that big of a surprise for Solky, who says his relationship with the fighter and promoter goes back a long time.
"Floyd and I go back at least a decade, and we have a strong business relationship and friendship," Solky said on Friday afternoon. "I have been taking care of tickets for his friends and family for a long time. I'm his trusted broker, and since he knows that I take care of his people when they come to me, he wanted to tell everyone to do the same."
One does have to wonder what the primary folks at Ticketmaster, who may wind up having to cut some last-minute deals to move their inventory before fight night, feel about one of their fighters directing customers to buy tickets elsewhere – ones that they already have in their 'sold' column for the event.
There's no ambiguity about how Dave Brooks of Billboard and Amplify Media feels about the decision, however. In Amplify's Friday email newsletter, under the headline "Floyd Mayweather Telling Fans to Buy Tix to McGregor Fight from Scalper," he criticized the Instagram post, particularly the fact that so many tickets are still available on the primary market. At the end he added another dig: "Is it kind of shady to push people to a scalper when there is plenty of primary inventory left?"
Solky, who has been in business in Las Vegas for over 30 years, bristled at the use of the term "Scalper" and Brooks' implication that all was not above board. He emailed Brooks, who had reached the previous day under the subject line "This seems kind of obvious and reckless" with his retort:
Listen DAVE…
I'm not a scalper!
I'm a valued ticket broker for over thirty years!! (Primary & Secondary Seller)
There is a LIMITED number of tickets in the "primary" (Most at $3500 and up).
Please keep in mind, a primary that also lists PREMIUM TICKETS AND RESALE (ALL AT OVER FACE VALUE &/OR MARKET PRICE).
THOSE TICKETS CANNOT BE PICKED-UP BY A PURCHASER UNTIL NEXT WED/THURS!!!!!
I'm a trusted seller (NATB Member)!!! Trusted by the Visitor & Conventions Auth/Chamber of Commerce/BBB/NATB. In the same office location for 25 years!!!!
Our tickets are in hand NOW & ready for pick-up!!!!
We have tickets in multiple price ranges available!!! From ($1500up)
WE HAVE Ringsides (None available in the primary)
WE HAVE Get-In Upper (None available in the primary)
These are facts that should be reported to their readers/viewers.
I think it would be great responsible reporting to actually inform your readers of the facts.
Solky told TicketNews, "I don't consider myself a scalper. My customer's don't consider me a scalper."
When asked for comment regarding the response from the broker on Friday evening, Brooks replied, "Solky is a very successful businessman. I'm not trying to take that away from him. I hope he and Floyd make a lot of money together."
All in all, just another day in the twists and turns of what is turning out to be a wildly entertaining pre-fight ramp-up, even for those who are just watching the business side of the equation.