News recently broke that Songkick made at least a cursory attempt at convincing Ticketmaster to buy it after filing a lawsuit against the ticketing...
News recently broke that Songkick made at least a cursory attempt at convincing Ticketmaster to buy it after filing a lawsuit against the ticketing giant. Ticketmaster did not bite on the offer, but documents submitted as evidence in that case show how seriously the Live Nation-owned company took the threat it presented, at least back in 2014.
Exhibit 7, or Document 470-7 [embedded in full below] in the case is a draft version of a Ticketmaster Artist Services presentation, sent from Zeeshan Zaidi – then a SVP in charge of Artist Services – to Jared Smith – the company's President for North America. It was sent to Smith via email on June 16, 2014 with the subject line "draft of Artist Services deck for Rapino" – presumably referring to Live Nation CEO Michael Rapino.
It doesn't offer any of what we would consider a "smoking gun" revelation, but there are quite a few eyebrow-raising considerations within the presentation and associated notes, intended obviously to be kept private.
Songkick, which sold its discovery app to WMG earlier this year and effectively ceased operations soon after, has accused Ticketmaster of unfair competitive practices and using inside information to crush a budding competitor in the ticketing world. It also alleges that a former employee who went on to work at Ticketmaster – Stephen Mead – used confidential documents to aid his new employer against his former one. Mead and Zaidi were confirmed to be no longer working for Ticketmaster in the fall, shortly after a large volume of documents were provided related to the lawsuit by Live Nation.
A representative for Songkick declined to comment for this story, citing the ongoing litigation. The case is scheduled to be heard in California in early 2018. A request for comment from Ticketmaster has gone unanswered as of mid-day Thursday.
Right from the start of the presentation, the thread of Ticketmaster's view of Crowdsurge (which was purchased by Songkick in 2015) as a threat worth paying attention to is front and center.
In fact, it's the first bullet point in the entire document. Under "Overview and Strategy" on the second slide, we get Presale Ticketing: Beating Crowdsurge. Slide No. 3 features Crowdsurge as the main competition in the presale only segment, with a highlighted AOI opportunity of $700K achievable if they can "Take Crowdsurge Tickets back on platform". Another slide down the road breaks down the places where Crowdsurge has Ticketmaster beat at the time of publication, and strategies to counter.
It doesn't take a senior marketing executive to see that the fledgeling competitor was not being ignored.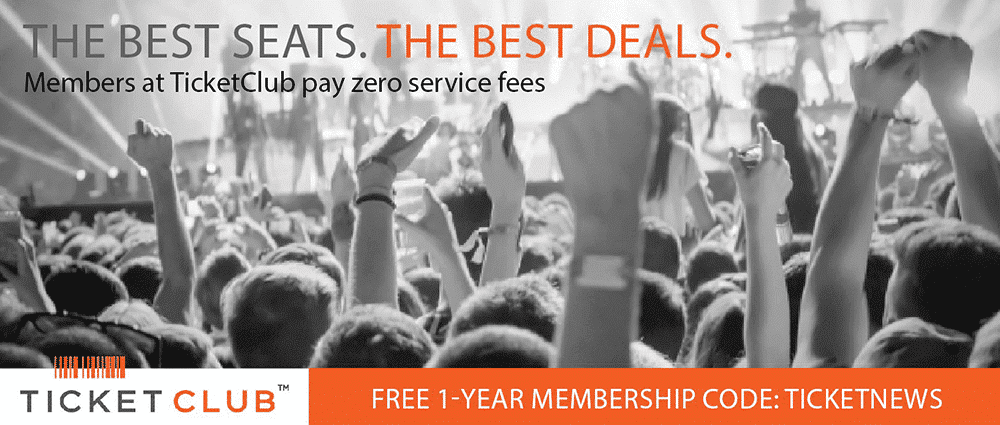 That thread continues throughout, as the document goes into detail regarding Ticketmaster's strategies for recapturing "off-platform" sales and bringing potential other fan club options under their umbrella through increased data sharing and other carrots. If the goal was "Understanding and combating the Crowdsurge threat" (the title and content of another slide, pictured below), it's clear that this goal was a key one for the company.
While this clearly shows the level of attention being paid, there's nothing wrong with this, from a business perspective. Show us a company that doesn't pay serious attention to any potential threat to their model, and we'll show you a company that probably won't be around for very long. If nothing else, Ticketmaster deserves credit for taking seriously what was then, even in their own words, a "not alarming # of tickets pulled off-platform."
But there are some other things within the document that could be interpreted to be going a little bit further than that.
Several slides include screenshots which could at least potentially be actual Crowdsurge internal documents or website screenshots. These include pages displaying sales reporting tools and data export options, as well as artist platform pages. We asked a Songkick representative if they could confirm whether these were actual Crowdsurge documents or screenshots, but have yet to receive a response.
There is also a note in the margins of the presentation stating "let me know if you need an intro to Stephen Mead for crowdsurge info [sic]."
Again, it is unclear whether or not the screenshots and data are actually privileged or confidential information – there is a note on the same page with the above saying to "make notes on slide… Crowdsurge based on estimates." But it certainly could be an indication that there was some chicanery going on related to the companies competing in the same marketplace.
Obviously, the case files for this lawsuit continue to house new and intriguing revelations about how Ticketmaster does business, or at least did, circa 2014-15. We'll update this post with comments from any parties as available, and keep up with the suit as it gets into the trial phase in the new year.
Editor's Note: An earlier version of this report incorrectly identified an individual as a former employee of Crowdsurge. We regret the error.
Last Updated on December 21, 2017 by Sean Burns