The pop-punk band All Time Low isn't ready to call it quits on touring quite yet – they just announced their Summer Ever After...
The pop-punk band All Time Low isn't ready to call it quits on touring quite yet – they just announced their Summer Ever After co-headlining tour with alternative band Dashboard Confessional in support of their 2017 record, Last Young Renegade.
All Time Low just finished their Last Young Renegade Tour: Part 2 earlier this year, wrapping up on April 21. However, the band, who's known to tour non-stop, just can't stop playing shows yet. This morning, the pop-punkers announced via Twitter that they would be heading out on the road again this summer.
"This could be the end of an era…or a new beginning…or some kind of endless summer," the band stated. "We haven't totally figured it out yet, but what we do know is that we ain't finished rippin' gigs for you this year!!"
The tour is set to commence on August 3 in St. Paul, Minnesota, and will cross the country, making stops in Detroit, Indianapolis, Cleveland, Boston, and New York City. Ashbury Park, New Jersey, will close out the tour – for now – on August 26. Rock band Dashboard Confessional, fronted by Chris Carrabba, will co-headline with All Time Low, alternating closing the show on all dates. Although these North American dates are the only shows listed as of right now, it's safe to assume that more gigs will be announced; on the tour poster, it is noted that this is just "Leg One."
Currently, the group is taking a break from touring before making a few stops on the final run of the Vans Warped Tour, where they will play three shows in California. Additionally, they will make an appearance at this year's Lollapalooza music festival in Chicago.
All Time Low are a staple in pop-punk music. Their early hits like "Dear Maria, Count Me In" and "Jasey Rae" put them on the charts with records Put Up Or Shut Up and So Wrong, It's Right in the early 2000s. However, the band continued to make noise in the industry by pushing out albums year after year. From 2011 to 2015, they released three records, solidifying their name in the music scene with hits like "I Feel Like Dancin'," "Somewhere in Neverland," and "Something's Gotta Give."
Last summer, the band once again emerged with Last Young Renegade and a tour with up-and-coming artists The Wrecks, Waterparks, and SWMRS. This record offered a new sound for the band, keeping the chorus-heavy tracks and honest emotions, but adding more vulnerable, relatable content with songs like "Dirty Laundry," "Good Times," and "Dark Side Of Your Room."
Dashboard Confessional will be touring in support of their latest record – which was released nine years after their previous full-length LP. Altler the Ending, released in 2009, seemed to be the end for the band, but the extended hiatus ended in 2017 when the band released an EP of cover songs and then this year, emerged with Crooked Shadows.
Tickets for the Summer Ever After tour will be available on Friday, May 18. Check out the full list of tour dates below and visit Ticket Club to find tickets to a show this August.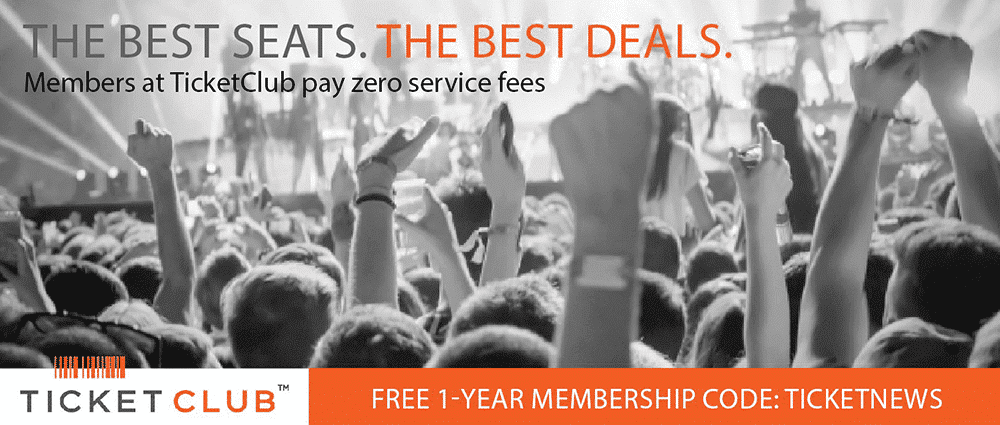 All Time Low + Dashboard Confessional Summer Ever After Tour 2018
August 3 — St. Paul, Minnesota
August 4 — Kansas City, Missouri
August 5 — Indianapolis, Indiana
August 7 — Detroit, Michigan
August 9 — Columbus, Ohio
August 10 — Cleveland, Ohio
August 11 — Bethlehem, Pennsylvania
August 12 — Lewiston, New York
August 14 — Toronto, Ontario
August 15 — Wallingford, Connecticut
August 17 — Philadelphia, Pennsylvania
August 18 — Baltimore, Maryland
August 19 — New York, New York
August 21 — Pittsburgh, Pennsylvania
August 24 — Portland, Maine
August 25 — Boston, Massachusetts
August 26 — Ashbury Park, New Jersey
Last Updated on May 15, 2018 by Olivia Perreault