Last night, a Rascal Flatt concert in Noblesville, Indiana was cut short right before an expected encore, leaving fans confused as they were quickly...
Last night, a Rascal Flatt concert in Noblesville, Indiana was cut short right before an expected encore, leaving fans confused as they were quickly shuffled out of the arena.
At 10:45 in Ruoff Home Mortgage Music Center, fans began to be ushered out of the crowd, although the country stars had yet to play two of their hit songs: "Life Is A Highway" and "Bless the Broken Road."
"(Rascal Flatts) had just finished their song 'Banjo' and did the what-was-thought-to-be-false 'Good night' before the encore," attendee Andy VonDielingen told IndyStar. "Their piano player started to play and then just stopped and left. A few minutes later lights come on and security is pulling some guy looking to be in his 20s out of the pit … Everyone is standing around, looking at each other and wondering what is going on."

Video of Rascal Flatts piano guy being told to stop playing and get off stage. pic.twitter.com/tWqrmoGyJ6

— Chris Tillery (@ChrisTillery) August 10, 2018
According to another attendee, Britni Sherlock, an announcement was made over the public-address system declaring the show over. However, almost every artist pretends to leave the stage and comes back on for an encore. While Sherlock and others waited in the crowd for the band to emerge, they were disappointed when the stage remained empty.
"Everyone boo'd," Sherlock told IndyStar. "We continued to wait in the pavilion, and that's when security came up to everyone and told us to leave. I asked what was going on and he replied, 'We were told to evacuate the pavilion immediately.' "
USA Today noted that venue officials reffered questions about the evacuation to local law enforcement. Hamilton County Sherriff's spokeman Bryan Orem said that an "open investigation" is underway, but no details have been available this morning.
Fans took to Twitter, trying to figure out what exactly went wrong.
anybody else super mad Rascal Flatts didn't sing Summer Nights, Bless the Broken Road, & LIFE IS A HIGHWAY????? Or is it just me…

— chelsea brettnacher (@cbret78) August 10, 2018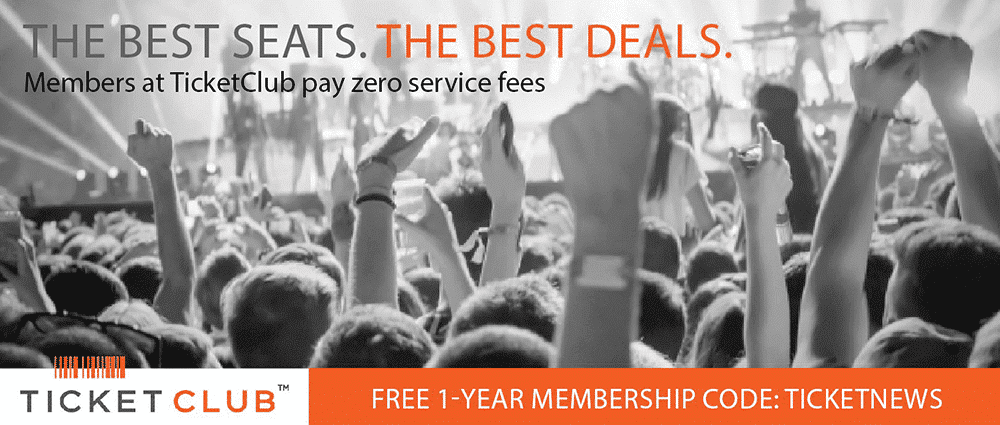 As much as I love Rascal Flatts I'm disappointed with no encore

— megan (@BeverMegan) August 10, 2018
Low key, I have a big bone to pick with Rascal Flatts. How do you not play an encore?

— Jacquie Chitty (@jacqlee11) August 10, 2018
While some believed it was for safety reasons, others lashed out at Rascal Flatts, demanding refunds. Rumors are flying around – one person noted that it was because of a city curfew ordinance, yet another concertgoer said that there was a bomb threat.
Something bad happened at Rascal Flatts tonight. Security guards had us scared. Told us things were not okay. ?

— Caitlyn conlon (@caitlyn_conlon) August 10, 2018
There was a bomb threat. Just an fyi. Set list clearly states " Bless the Broken Road" and "Summer Nights/Life is A Highway". I used to work there, so I have connections backstage.

— Kendra Duncan (@KendraDuncan13) August 10, 2018
Thank You Rascal Flatts for thinking of our safety over and encore. You put on the amazing concert thanks for keeping us safe. #RascalFlatts

— Caitlyn conlon (@caitlyn_conlon) August 10, 2018
This morning, the band released the following statement, acknowledging that there was a safety concern last night:
"Indianapolis – Due to a security concern at the show last night, standard procedures were quickly executed and everyone was able to safely leave the building. The safety of our fans, band and crew is always the top priority for us, so we are so thankful for everyone who jumped into action and for your understanding. We will be back soon!"
Additionally, Live Nation issued a statement:
"Last night a safety concern presented itself during the Rascal Flatts' concert in Noblesville. Venue staff and local officials followed standard protocols to ensure the safety of guests, the artist and staff. Law enforcement agencies are investigating the matter."
At this time, there is still no more information regarding the investigation, but Orem said that while he cannot comment on the open investigation, he will "forward information as it becomes available to me."
Rascall Flatts are headed to Chicago, Illinois tonight for a show while they continue their cross-country tour.
Last Updated on August 10, 2018 by Olivia Perreault