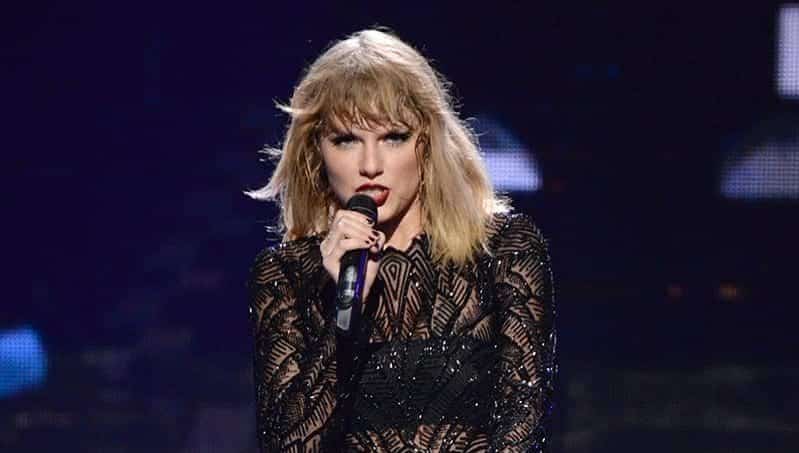 When Rolling Stone revealed last year that Taylor Swift's security team used facial recognition technology during her Reputation Tour to detect stalkers, a conversation about privacy concerns sparked across the country, but it turns out, consumers have a lot more to be worried about going forward.
During Swift's concert at Los Angeles' Rose Bowl in 2018, a kiosk with a hidden camera took photographs of fans without their knowledge. The system then used these images to cross-reference pictures in a Nashville database that included all of Swift's known stalkers, Rolling Stone reported. According to the chief security officer of Oak View Group, an advisory board for multiple concert venues, people would "stop and stare at it, and the software would start working."
This caused an uproar of questions from fans, as it is unknown where this information goes or where it is stored. However, since Swift's concerts are private events, she does not have any obligation to tell concertgoers they are being surveilled.
While facial technology is particularly new to concerts, it's not a new concept; the technology has been used for decades by law enforcement and militaries, at airports and by Apple. Ticketmaster revealed last year that it would invest in the software Blink Identity to allow concertgoers to use their face as their ticket into a show.
ISM Connect, an event marketing company that specializes in "smart engagement technology" confirmed to Gizmodo and The Guardian that it supplied the kiosk used at Swift's concert, implementing its "FanGuard" software to identify guests. ISM uses "smart screens" to enhance security, but also to advertise and collect demographic data for various brands. The technology is working toward acting as an "innovator to modernize the experience for venues, retail stores, and municipalities," according to its website.
"When fans attend events they are their most passionate selves, and it is at these pinnacle and personal moments that they are open to new ideas," the website reads. "Our products enhance and ensure security at immense and highly visible events, while providing advertisers with a seamless, immersive platform to connect to their brand advocates."
Since forming in 2017, ISM has already captured data on over 110 million event-goers across 100 venues, its website states. Currently, ISM's "data metric cameras" are used at NASCAR tracks, Daytona Beach's luxury mall, and the Washington Redskins' FedEx Field. This year, it will power the digital experience for over 25 Minor League Baseball clubs.
While the facial recognition industry is expected to rise to an alarming $9.6 billion market within the next two years, it still doesn't have enough regulations. Companies aren't held accountable for how they collect information or store the data. ISM says that it doesn't keep the information it collects and their biometric cameras don't produce an identifiable image of a person, however, the industry is rapidly growing and it's unknown what the future has in store.
According to a 2016 Georgetown Law study, more than half of  all American adults have had their likeness cataloged in a database used for facial recognition matching. Clare Garvie, a senior associate at the center on privacy and technology, as well as one of the authors of the law study, told The Guardian that advancements in the industry have made it easier for law enforcement agencies to collect data on crowds without their knowledge.

"It is going to become more widespread and more advanced, especially in the absence of common sense legislation governing how it can and more importantly – how it can't – be used," she said. "A company such as Walmart, or Saks Fifth Avenue, or a venue or a law enforcement agency can adopt this technology and provide no notice to the public."
As the country continues to move in a more digital direction, this type of technology can feel like a convenience. Data is collected all the time – on social media, in public places, and now, during events. While facial recognition technology continues to becomes more prevalent in our world, the question still remains: When will the public be made aware of its regulations?
Last Updated on February 20, 2019