The metal legends of Machine Head will hit the stage once again this year for a tour in celebration of the 25-year anniversary of...

The metal legends of Machine Head will hit the stage once again this year for a tour in celebration of the 25-year anniversary of their debut record, Burn My Eyes.
The Burn My Eyes tour is set to kick-off on October 5 in Freiburg, Germany, followed by shows throughout Europe and the UK in cities like Copenhagen, Vienna, Warsaw, London, and Glasgow before wrapping-up in Dublin, Ireland on November 8. Following the European shows, the band will head over to the states for a North American leg, however, dates have not been announced yet.
Last September, Machine Head frontman Rob Flynn announced that guitarist Phil Demmel and drummer Dave McClain have parted ways with the band, noting that it was "the end of an era" and he "doesn't know what the future holds." The band, however, still held a tour during the fall, which was dubbed as their "farewell" run.
During this new tour, Flynn and bassist Jared MacEachern will be joined by two new members, which the group is currently holding auditions to fill the role of guitarist and drummer.
Each show will host two sets. The first will feature the new members alongside MacEachern and Flynn playing a classic Machine Head setlist, including modern hits like "Imperium," "Halo," and "The Blood, The Sweat, The Tears." The second part of the show will feature Burn My Eyes played in its entirety by MacEachern and Flynn, as well as Machine Head's original drummer Chris Kontos and original guitarist Logan Mader.
"Having started rehearsals with Chris and Logan several weeks ago, I'm literally giddy with excitement at the prospect of how much fun this is going to be," Flynn said. "Both Logan and Chris are in phenomenal playing shape, the vibe between all four of us has been incredibly positive. Having run through deep cuts like 'Death Church', and 'I'm Your God Now' for the first time in well over a decade, has reminded me of how f*cking heavy our older songs are. This tour is going to be massive."
The original members are equally excited and are looking forward to uniting both old and new fans while performing their debut record.
"This is an absolute mind blower! Playing these songs again after 23 years feels just amazing," Kontos said in a statement. "The fact that it's 25 years later and the BME record is still relevant and revered is humbling to say the least. Doing a huge world tour in celebration of the record is a great way to acknowledge the legacy of Machine Head's past and future. I'm so looking forward to sharing these songs with the Machine Head fans around the world. Can't wait to meet all you 'Head Cases' out there! You can be sure it is going to be a crushing night! See ya soon!"'
Mader echoed Kontos' words, noting that Burn My Eyes is still relevant today because of Flynn's ability to keep the band alive for two and a half decades. He said that it is "hard to believe this is actually happening" and it feels like he "won the guitar lottery…again!"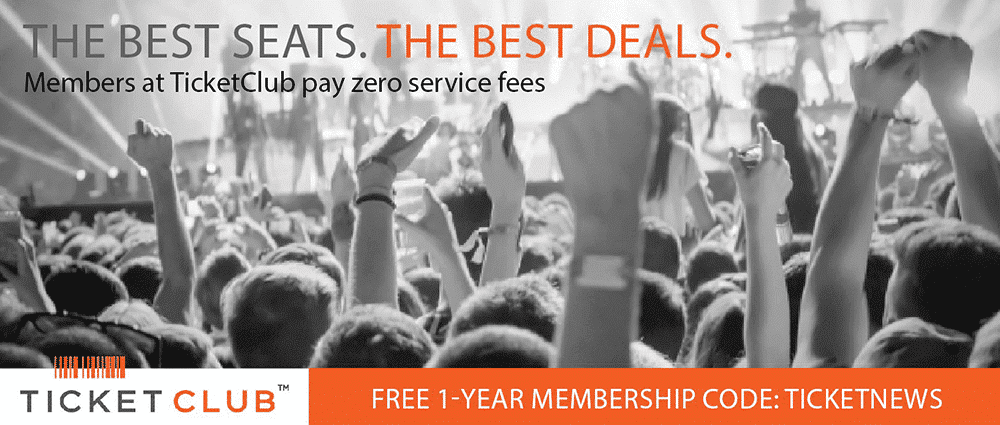 Check out the full list of European tour dates below.
Visit Ticket Club to find tickets to see Machine Head on tour this year
Machine Heads 'Burn Your Eyes' 25th Anniversary Tour 2019
10/05 – Freiburg, DE @ Sick Arena Musikclub
10/07 – Tilburg, NL @ 013
10/09 – Copenhagen, @ Amager Bio
10/11 – Wuerzburg, DE @ Posthalle
10/12 – Leipzig, DE @ Haus Auensee
10/14 – Bochum, DE @ Ruhr Congress
10/15 – Munich, DE @ Zenith
10/16 – Vienna, AT @ Gasometer
10/18 – Gdansk, PO @ B90
10/19 – Warsaw, PO @ Progressja
10/20 – Budapest, HU @ Baba Negra
10/22 – Zurich, CH @ Komplex
10/23 – Lyon, FR @ Le Radiant
10/25 – Milan, IT @ Live Club
10/26 – Padova, IT @ Hall
10/27 – Luxembourg, LU @ Lux Expo
10/29 – Paris, FR @ Le Trianon
10/31 – Brussels, BE @ Forest National
11/02 – London, UK @ O2 Academy Brixton
11/04 – Manchester, UK @ O2 Victoria Warehouse
11/05 – Glasgow, UK @ O2 Academy
11/07 – Belfast, UK @ Telegraph Building
11/08 – Dublin, IE @ Olympia Theatre
Last Updated on March 26, 2019 by Olivia Perreault