Gametime, the ticketing site that has garnered attention with its last-minute ticketing options, has announced a ban on 66,000 tickets on their marketplace that are listed as "obstructed-view" in an attempt to put fans first.
The company believes that obstructed-view seats are "the bane of a good live experience" and will eliminate theater, sports, and concert tickets from their site that do not offer a quality view. In an email interview with Ticket News, Gametime CEO Brad Griffith explained that the company's system tracks and automatically blocks these obstructed-view seats from their marketplace, but if seats are not denoted by their sellers as an obstructed view, they will rely on fan feedback in order to make a decision about whether or not to eliminate the ticket.
"We believe in putting the fan at the epicenter of everything we do – and hiding obstructed views from fans does the opposite of that," he said, noting that the Gametime shows hi-res seat view images from every section in the venue to give fans a look at what they'd be purchasing.
While the company's sales have seen a steady growth over the past few years, especially with the help of their mobile app, the elimination of these obstructed-view seats may cause a slight decline in sales. However, Griffith believes that "lowering sales by hiding these cheaper listings is the trade off we are accepting," and the company stands behind its decision to help fans feel confident purchasing through their site knowing that "there won't be any surprises when [the tickets] arrive."
In addition to the removal of nearly 70,000 of these seats, Gametime is also rolling-out new features to help last-minute fans optimize their live event experience after purchasing tickets. Features like curated food and drink guides, important venue-specific information, and photo frames to let fans snap pictures with their friends will launch this spring, along with the "Go Again!" feature, which offers personalized recommendations to upcoming events.
Check out some examples of the post-purchase features below: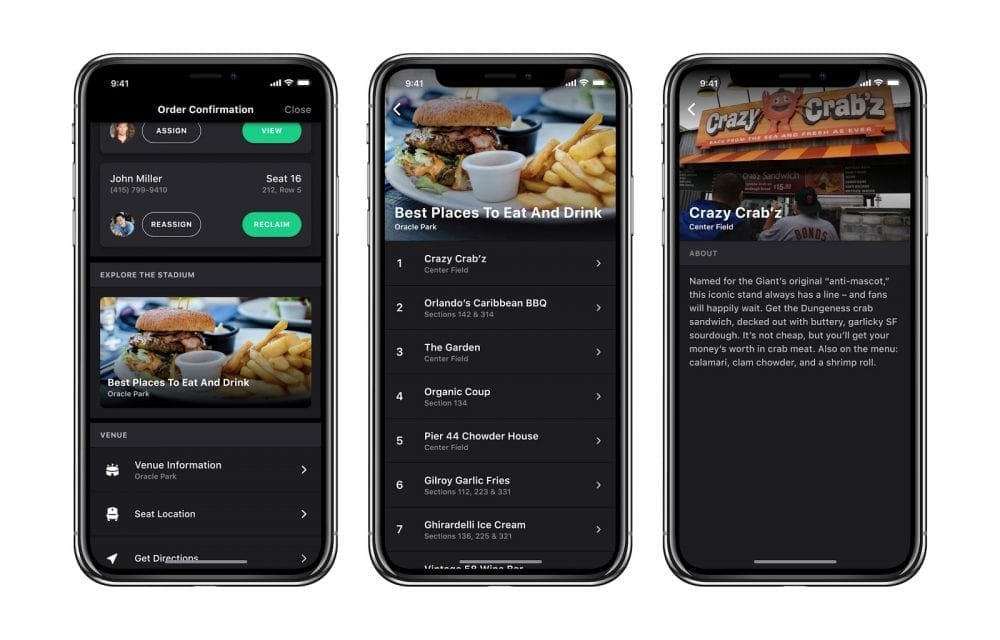 Griffith noted that these features will help fans make the "best choices in stadiums as quick and as easy as possible," which follows the company's decision to offer the "LastCall" feature for spontaneous fans. The feature, which was announced earlier this year, allows event-goers to purchase seats up to 90 minutes after the event has started and save up to 80 percent on tickets.
For more information about Gametime's new features and to find local events near you, visit Gametime.co.

Last Updated on May 6, 2019 by Olivia Perreault