Artists including Tom Morello, The Glitch Mob, Speedy Ortiz and Atmosphere are among those who are throwing their support behind a campaign asking that...

Artists including Tom Morello, The Glitch Mob, Speedy Ortiz and Atmosphere are among those who are throwing their support behind a campaign asking that Ticketmaster ban facial recognition software at concerts and other live events.
"I don't want Big Brother at my shows targeting fans for harassment, deportation, or arrest," tweeted Morello, best known as the guitarist for Rage Against the Machine. "That's why I'm joining this campaign calling on @Ticketmaster and others not to use #facialrecognition at festivals and concerts."
Ticketmaster has not yet made any major moves into the facial recognition space, but it announced an investment in a facial recognition company called Blink Identity in May of last year. At the time of that announcement, Gizmodo wrote that "Blink Identity's website boasts that its system can "acquire a face image and match it against a large database in half a second." That's impressive… Oh, another fun thing: Blink Identity's founders have spent over a decade designing systems for the Department of Defense. Rock on!"
The campaign against Ticketmaster's continued growth into the facial recognition space is being led by Fight for the Future, which believes such technology puts undocumented fans, fans of color, trans fans, and fans with criminal records at risk of being detained or harassed with minimal impact on venue security.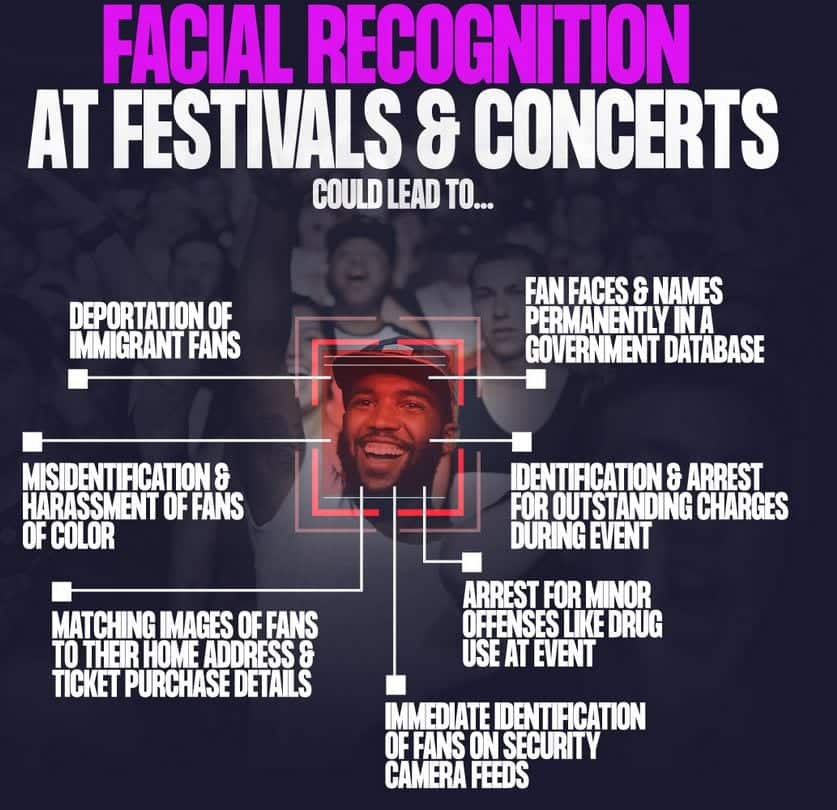 "Facial recognition surveillance is uniquely dangerous. It doesn't keep fans or artists safe, it just subjects them to invasive, racially biased monitoring that will inevitably lead to fans getting harassed, falsely arrested, deported, or worse," said Evan Greer, Fight For the Future's deputy director, in an emailed statement to Vice. "We're calling on all artists to stick up for their fans' basic rights and safety by speaking out against the use of Big Brother style biometric surveillance at live music events."
On the campaign website, banfacialrecognition.com, fans can fill out a petition to send to their support, use a tool to tweet at their favorite artists, and learn more about how facial recognition works. It also has places for artists, festivals and venues to tweet their support of the cause.
Though limited in scale thus far, facial recognition has already been used in a few notable cases at live events, including Taylor Swift using the tech to scan her crowd for "known stalkers." Dierks Bentley spoke out against that type of tech back in 2018, expressing his displeasure in any company being able to buy its own facial recognition system and "[get] all this information from Ticketmaster for a billion dollars, and now we can just track you everywhere you go."
Undoubtedly the future of facial recognition is one that will see bitter fighting on both sides of the privacy and security fence. Where Ticketmaster and other ticketing companies wind up is still very much to be determined – and at least some artists and fans are hoping to throw their voices into the mix to influence that decision before it's too late.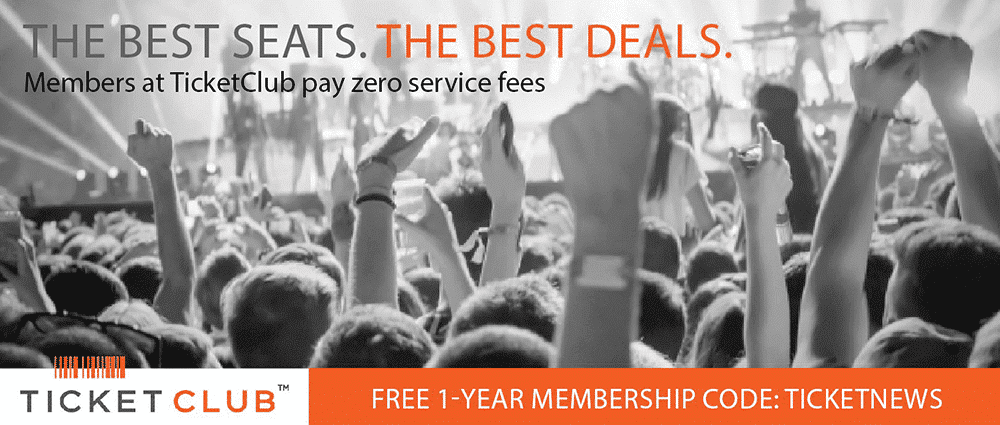 Images via https://www.banfacialrecognition.com/
Last Updated on September 10, 2019 by Sean Burns