After completing the rigorous process of scoring tickets to an event, fans are usually left mind-boggled with the added fees and sometimes, they ditch...
After completing the rigorous process of scoring tickets to an event, fans are usually left mind-boggled with the added fees and sometimes, they ditch the tickets all together. However, with DICE, fans have options.
DICE, a mobile ticketing app which was created to bridge gaps within the ticketing industry, launched in London in 2014 by co-founder Phil Hutcheon and ustwo. Hutcheon realized that the ticketing industry was broken and not only the fans, but the event organizers and artists were frustrated. DICE aims to create a fan-first company through various features like curated event listings, wait lists, and most importantly, complete transparency during the ticket process.
Shanna Jade, DICE's Head of Music in the U.S., explained in an interview with TicketNews that DICE's purchase process is simple. Rather than clicking through various screens and dealing with robot screenings, fans can purchase tickets in as little as three taps, making checkout as quick as possible. Also, in an attempt to be completely transparent with fans, DICE shows the final price at checkout – including fees – meaning "the price you see is the price you pay."
When fans can't get a ticket to an upcoming show, they usually just shrug and move on with their life – accepting the fact that they won't be able to attend the event. But, it doesn't have to be that way. DICE has implemented a wait-list technology, which helps fans who were unable to snag tickets during the initial on sale. If a fan can't attend a show after purchasing tickets, they can request a full refund from DICE, therefore allowing their ticket to go on sale for the next person in line. The next person on the waiting list will receive a text about the tickets and have an hour to claim them via DICE's Fan to Fan exchange.
Jade, an avid concert junkie, has worked in the music industry for years, but always accepted the fact that she would have to pay additional fees after securing a ticket.
"[The ticket purchasing process] was something I knew was broken but didn't know could be fixed," she said.
While the wait list technology is most beneficial to fans, it's also helpful to event organizers, Jade said, noting that venues and promoters can see just how many people are interested in attending a show. For example, the Irish duo Bicep announced they were playing at a DICE venue, but in minutes, the show sold out. There were thousands of fans on the waiting list, which led the promoters to add more shows at that venue due to high demand.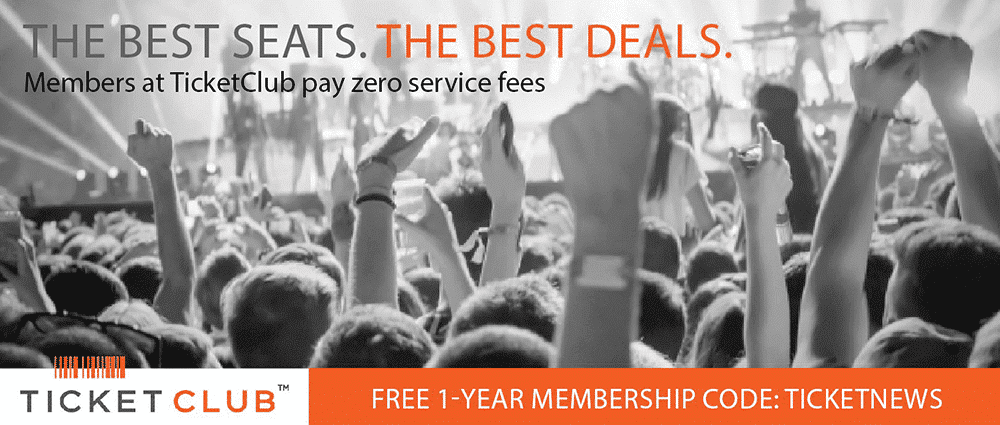 "Everyone benefits from it, but our first and only customer is the fan," Jade said of the wait-list. "We believe everything we do should be in their best interest and as a result, if the fans are happy in attending shows, that makes the artist and venue happy too."
Additionally, DICE offers a music discovery side to their platform, which Jade believes makes the company "really special." When fans sign up through the app, they can connect their music library, allowing DICE to cater events to each individual. Jade noted that fans can't attend shows if they don't know about them, so with this Discovery feature, music lovers can broaden their music taste and have events tailored specifically for them.
Over the past few months, there's been a trend regarding issues with mobile tickets in the live event industry. We've seen multiple problems with various NFL teams during their initial digital-only rollout, causing long lines and frustration among fans; some even missed out on kick-off. With DICE, there are safe guards in place to prevent any mishaps. All tickets are scanned through a system called DICE Access and the ticket lives within the DICE app, which turns into an animated QR code an hour before doors open. Fans who lose their phone are able to verify their name on account and without service, tickets can still be accessed.
Jade explained that when mobile ticketing "is done right and all contingencies are thought of, it could really benefit everyone involved." Not only is mobile ticketing better for the planet, but it makes the entry process smooth. She noted that the company aims to make the DICE experience the best it could be, from the moment a fan purchases tickets to when they're scanned into a show.
In the future, DICE hopes to do everything they can to help people get out and experience more live events. They recently rolled-out a new feature that allows people to add friends within the app. Typically, the top reason people don't go to an event is because they don't have someone to go with. With Dice, users can send invites in the app to friends who have also shown interest in the same event. Jade notes that this is just another example of a hurdle DICE discovered in the industry and overcame.
For more information about DICE, visit their site and download the app here.
–
Featured photo: Slowthai at The Underworld in London (a DICE venue) via DICE
Last Updated on November 8, 2019 by Dave Clark