As has been so often the case, another big tour onsale has been marked by fan anger over surged ticket prices from the artist....
As has been so often the case, another big tour onsale has been marked by fan anger over surged ticket prices from the artist. This time, it's the "Beyhive" that has been kicked, as many are feeling the pricing pinch during the initial stages of Beyoncé's  Renaissance World Tour ticket sales process in both the EU/UK and North America.
Screenshots of Ticketmaster pages showing ticket prices for various Beyonce shows indicated some "platinum" and VIP options were surged as high as $5,000 for a single ticket, which rivals the highs some fans saw during the initial Bruce Springsteen tour ticket price surge.
Beyonce ticket prices for group A. This is for the Sunday NJ show. #RENAISSANCEWorldTour #RENAISSANCEtour #beyonce #beyoncetickets pic.twitter.com/TDGN8EFXbV

— kbmaria (@thekbmaria) February 6, 2023

It has become something of an expectation that we would see such high prices for tickets on a high-profile tour, as promoter Live Nation and its ticketing agency have done all that they can to convince consumers that the demand would be sky-high for Beyoncé's tour dates, which are the pop star's first solo tour in over five years. Warned after their system failures during the Taylor Swift Eras Tour presale debacle last fall, the industry giant has fed a constant stream of stories indicating that demand was enormous for the tour since it has been announced.
For Beyoncé shows, sale dates were spread over three groups of shows (in order to reduce the potential spike in traffic that trashed the Swift sale) and the "verified fan" registration process was closed early after claims that registrations were made for more than 8x the number of available tickets.
This, of course, serves a dual purpose – providing some measure of cover if the sales process is plagued with failures as has happened in the past – but also conveying a sense of inevitability that fans who get through the "verified" process and get a shot at buying tickets will need to pay huge marked-up prices from the box office, because someone else will if they don't.
And huge marked-up prices are apparently what they saw.
Incase anybody is wondering about #Beyonce tour ticket prices. This was #o2presale for Edinburgh. Nothing in my price range left and then it timed me out 🤷‍♀️ God speed to anybody on general sale day. #beyoncetickets #beyoncetour #beyonceprices pic.twitter.com/d8qgfdI36Q

— Lauren Preedy (@lauren_preedy) February 2, 2023
Renaissance World Tour tickets prices sneak peak #RENAISSANCEWorldTour #CLUBRENAISSANCE #Beyonce pic.twitter.com/Y4eoFy8kez

— RENAISSANCE WORLD TOUR (@urbestiedom) February 6, 2023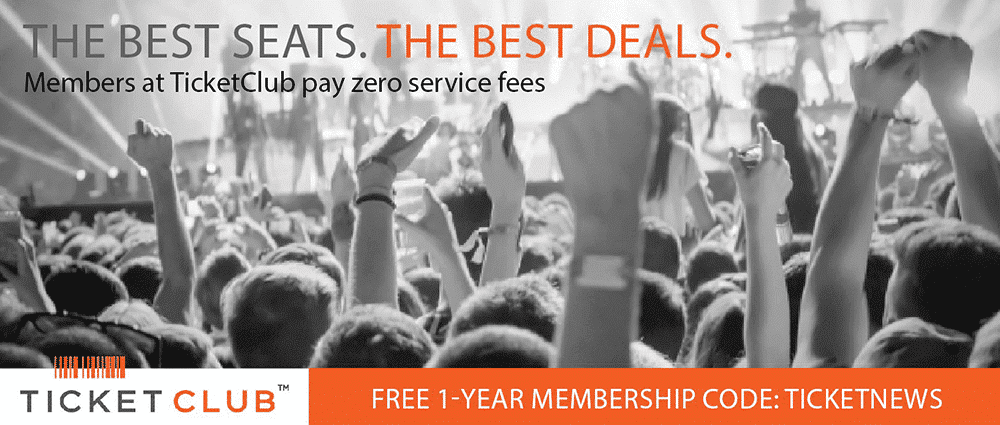 just seen the real prices for beyonce's tickets … pic.twitter.com/WwP7za3Oke

— swan upon leda replayer🥹 (@hozussy) February 1, 2023
1/2 During this cost of living crisis we are all feeling the pinch. This includes the billionaire @Beyonce , so if you feel the need to donate extra to the Save Beyonce Fund, please feel free to pick the higher priced ticket from the surge prices available on @TicketmasterUK. pic.twitter.com/oNiIWnfofb

— Fair Ticketing Alliance (@FairTicketing) February 8, 2023
Though the prices were obviously surged, and plenty of sale dates remain (only Group A shows have gone on sale, and of those sales, the general "verified" sale doesn't occur until Saturday – only Beyhive fan club member and Capital One "verified" presales have gone off just yet), there have not been reports of widespread ticket system failures as there had been in the Swift mess (and for which Ticketmaster was warned by lawmakers before the sale got underway).
According to one analyst, the looming threat of a forced breakup if things continue to go back for Ticketmaster is likely a huge factor in things going smoothly to this point. The pressure from threats of DOJ enforcement and political oversight (and hopes of avoiding them or outright structural remedies like breaking up the entertainment giant) are serving the purpose that real competition in an open ticketing marketplace might serve. But without those steps, the improvements seen thus far in the Beyoncé tour presale aren't likely to be lasting.
"Absent enforcement activity, you're probably just going to see some kind of status quo with how the ticketing market looks right now," says Carolyn Sloane, a labor economist at the University of California, Riverside. She and her class are studying the ongoing Ticketmaster drama.
Consumers who registered for the regular "Verified Fan" program are expected to find out whether or not they've been selected by the gatekeeping and demand registration system on Friday -at least for the first batch of shows. Sales dates for the various dates will continue to be staggered through the rest of the month, though fans should expect prices will remain sky-high throughout the process.
More than likely, the ticket prices for Beyoncé fans will actually be far more affordable closer to the event dates, when the initial demand spike cools off and ticket resale prices reflect the actual demand for tickets. This was apparent during the first major implementation of Verified Fan and "slow ticketing" during Taylor Swift's 2018 Reputation Tour. Despite constant reminders of how enormous the demand was and how high prices were surged, in reality enormous proportions of tickets were held back from initial sale, then moved through back door channels or given away entirely as show dates approached. It is widely believed that the same is occurring for The Eras Tour, though it is impossible to know without transparency on how many tickets are actually available vs. held back, something that President Biden has called for as a part of his proposed ticketing reforms.
Full tour dates and ticket marketplace links for Beyoncé shows are available below:
Ticket Links
Beyonce tickets at MEGASeats | 10% off use code TICKETNEWS
Beyonce tickets at ScoreBig
Beyonce tickets at SeatGeek
Beyonce tickets at StubHub
Beyonce tickets at Ticket Club | Free membership use code TICKETNEWS
Beyonce tickets at Ticketmaster UK
Beyonce tickets at Vivid Seats
Beyonce Renaissance World Tour 2023 Dates
Europe/EU Dates
May 10 – Stockholm, SE | Friends Arena
May 14 – Brussels, BE | King Baudouin Stadium
May 17 – Cardiff, UK | Principality Stadium
May 20 – Edinburgh, UK | BT Murrayfield Stadium
May 23 – Sunderland, UK | Stadium of Light
May 26 – Paris, FR | Stade de France
May 29 – London, UK | Tottenham Hotspur Stadium
May 30 – London, UK | Tottenham Hotspur Stadium
June 8 – Barcelona, SP | Olympic Stadium
June 11 – Marseille, FR | Orange Velodrome
June 15 – Cologne, DE | Rheinenergiestadion
June 17 – Amsterdam, NL | Johan Crujff Arena
June 21 – Hamburg, DE | Voksparkstadion
June 24 – Frankfurt, DE | Deutsche Bank Park
June 27 – Warsaw, PL | PGE Nardowy
North America Dates
July 8 – Toronto, CA | Rogers Centre
July 9 – Toronto, CA | Rogers Centre
July 12 – Philadelphia, PA | Lincoln Financial Field
July 15 – Nashville, TN | Nissan Stadium
July 17 – Louisville, KY | Cardinal Stadium
July 20 – Minneapolis, MN | Huntington Bank Stadium
July 22 – Chicago, IL | Soldier Field
July 23 – Chicago, IL | Soldier Field
July 26 – Detroit, MI | Ford Field
July 29 – East Rutherford, NJ | Metlife Stadium
July 30 – East Rutherford, NJ | Metlife Stadium
August 1 – Boston, MA | Gillette Stadium
August 3 – Pittsburgh, PA | Heinz Field
August 5 – Washington, DC | Fedex Field
August 6 – Washington, DC | Fedex Field
August 9 – Charlotte, NC | Bank Of America Stadium
August 11 – Atlanta, GA | Mercedes Benz Stadium
August 12 – Atlanta, GA | Mercedes Benz Stadium
August 16 – Tampa, FL | Raymond James Stadium
August 18 – Miami, FL | Hard Rock Stadium
August 21 – St. Louis, MI | Dome at America's Center
August 24 – Phoenix, AZ | State Farm Stadium
August 26 – Las Vegas, NV | Allegiant Stadium
August 30 – San Francisco, CA | Levi's Stadium
September 2 – Los Angeles, CA | SoFi Stadium
September 3 – Los Angeles, CA | SoFi Stadium
September 11 – Vancouver, CA | BC Place
September 13 – Seattle, WA | Lumen Field
September 18 – Kansas City, KS | Arrowhead Stadium
September 21 – Dallas, TX | AT&T Stadium
September 23 – Houston, TX | NRG Stadium
September 24 – Houston, TX | NRG Stadium
September 27 – New Orleans, LA | Caesars Superdome
Last Updated on February 10, 2023 by Dave Clark