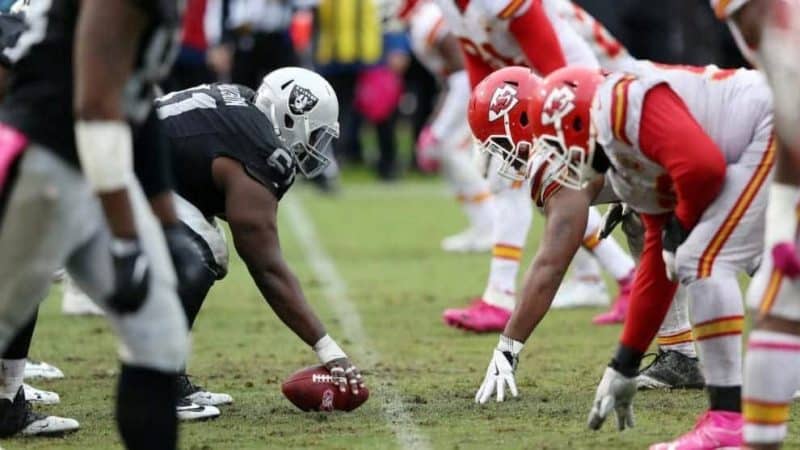 UPDATE: The NFL announced that the release of its 2023 regular season schedule will go on as planned, taking place on Thursday at 8 p.m. The league had seen reports (below) that it might be delayed due to some snags with the marquee matchups on the calendar, but apparently got things resolved to a point where they were satisfied with letting folks know when to program their DVRs in case the can't watch live.
Yes, this is the announcement to the announcement.

2023 NFL Schedule Release — Thursday May 11, 8pm ET on @NFLNetwork! pic.twitter.com/UutPiu0kfy

— NFL (@NFL) May 8, 2023
The annual release of the NFL schedule is one of the bigger ticket days of the year, as single-game tickets go on sale immediately after. The original story and more details about the release and its now-debunked potential delay are below:
---
The annual release of the NFL 2023 schedule may come later than initially hoped, according to veteran reporter Peter King. Planned for a primetime show broadcast on Thursday at 8 p.m., the NFL schedule release typically kicks off a huge surge in ticket sales activity, as single-game tickets go on sale nearly immediately after.
The potential delay, according to King, is that the marquee contests for 2023 – opening weekend prime time games, Thanksgiving Day, Black Friday, Christmas Eve and Christmas Day – are not yet locked in. With those matchups unsettled, the rest of the scheduling is held up.
"The schedule crew is slated to meet with commissioner Roger Goodell [Monday] afternoon in New York, at which time more clarity on the tentpole games is expected," reports King in his NBC Sports weekly column. "I'm told as of the weekend the NFL was still in search of options on the 272-game regular season slate, with a series of computers continuing to spit out alternatives."
Some commentators have hypothesized that the drawn-out nature of both the trade that brought Aaron Rodgers from Green Bay to the New York Jets and the contract situation with Baltimore's Lamar Jackson played a big role in these marquee contests being unsettled this late in the game. Also in flux, reportedly, are games that the Kansas City Chiefs have been tabbed to play in Germany in both 2023 and 2024, as the team has reportedly requested that it not play Chicago overseas rather than at its home stadium.
We should know more regarding the timing of the league's schedule release soon, as the NFL will want to promote whatever coverage it wants to surround this key early-season bonanza well in advance.
NFL Ticket Links
NFL Tickets at MEGASeats | 15% off use code TICKETNEWS
NFL Tickets at ScoreBig
NFL Tickets at SeatGeek
NFL Tickets at StubHub
NFL Tickets at Ticketmaster
NFL Tickets at Ticket Club | Free membership use code TICKETNEWS
NFL Tickets at Vivid Seats
Last Updated on May 8, 2023 by Dave Clark
Previous
NFL 2023 Schedule Release Set for Thursday at 8 p.m.