By Alfred Branch, Jr. TicketNews.com Primary ticket seller Ticketmaster Wednesday filed suit in Los Angeles against rivals StubHub! and its new parent company eBay...
By Alfred Branch, Jr.
TicketNews.com
Primary ticket seller Ticketmaster Wednesday filed suit in Los Angeles against rivals StubHub! and its new parent company eBay for allegedly violating contracts Ticketmaster has with several arenas.
The suit is over the current "Rowdy Frynds Tour," featuring southern rock heroes Lynyrd Skynyrd and Hank Williams Jr., for which StubHub! is auctioning upscale tickets, according to the "Wall Street Journal." In a March 19, 2007 press release, StubHub! announced it had formed a partnership with the tour, claiming it was "designated" as the tour's "official Premium Ticket provider." StubHub! is offering tickets primarily from rows one through 10, and it called the arrangement the first of its kind between a major tour and a secondary ticket provider….
That doesn't sit well with Ticketmaster, which claims it has exclusive ticket-selling rights for events at all but two of the 20 venues that booked the tour. The two bands hit the road April 11 in Huntsville, AL, and will finish June 16 in St. Charles, MO. The most expensive tickets Ticketmaster is selling for the show carry a face value of $70, but auction prices have reached into the hundreds.
"StubHub believes the lawsuit filed by Ticketmaster is without merit and intends to vigorously defend itself against these unsubstantiated claims," Sean Pate, director of Public Relations for StubHub!, said late Thursday. Last week, both StubHub! and Ticketmaster continued to dominate the secondary and primary ticket seller categories in TicketNews.com's exclusive weekly industry rankings.
Bands and promoters often request premium seats at their shows, some of which they may turn around and clandestinely sell to generate more revenue for the show. The practice has been going on for years, and in some ways the StubHub! deal is simply bringing the practice out of the shadows.
The lawsuit is clearly designed let the industry know that Ticketmaster intends to aggressively fight against the players in the burgeoning secondary ticket market. As reported by TicketNews.com, several companies, in addition to StubHub!, have entered or bolstered their standing within the secondary market, such as TicketsNow, Tix Corp. and RazorGator. In addition, several states have dropped, or are in the process of dropping, their restrictions on ticket scalping, which could further erode Ticketmaster's perch atop the industry.
In published reports, Ticketmaster's suit claims the partnership is a deliberate attempt to circumvent the company. "Ticketmaster representatives are unavailable for comment," said spokesperson Bonnie Poindexter. Representatives from eBay did not return a message seeking comment.
Ticketmaster President and CEO Sean Moriarty was quoted by "Billboard" as saying that StubHub! "knowingly and intentionally interfered with our contracts and is selling tickets to the general public in violation of our contracts, and it had to be addressed."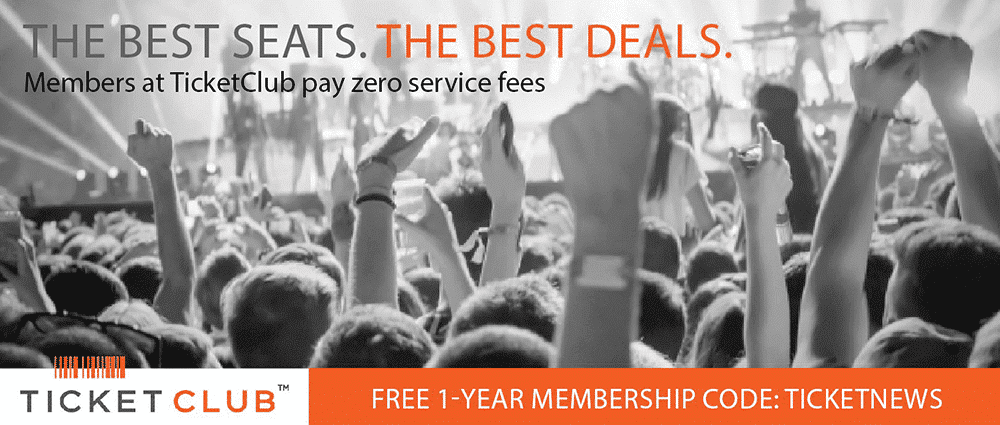 Despite the lawsuit, Ticketmaster is still selling tickets to most of the shows, but alleges that StubHub! has strong-armed some venues into releasing the premium tickets. Venue operators have also complained that Ticketmaster has threatened legal action against them for making the tickets available, according to published reports. The wrangling has left the venues feeling like they are stuck in the middle.