TicketsNow Appoints Cheryl Rosner As New President and Chief Executive Officer Inc. 500 Entertainment Technology Company Now Under Leadership of Former Hotels.com and Expedia...
TicketsNow Appoints Cheryl Rosner As New President and Chief Executive Officer
Inc. 500 Entertainment Technology Company Now Under Leadership of Former Hotels.com and Expedia Corporate Travel President

Founder Mike Domek Remains as Chairman
CHICAGO, June 5, 2007 – TicketsNow (www.TicketsNow.com), the world's largest independent online marketplace for premium event tickets, today announced the appointment of Cheryl Rosner as the company's new President and Chief Executive Officer. In her role at TicketsNow, Rosner will be responsible for the overall management and direction of the company. Mike Domek, who founded TicketsNow in 1992 and previously served as CEO, will remain as Chairman. . .
"We are extremely pleased to welcome Cheryl to TicketsNow," said Domek. "She has a proven track record as an accomplished corporate leader, successfully growing two of the top online travel businesses in the country. I look forward to continuing in my role as TicketsNow Chairman and working directly with Cheryl to create strategies that will drive TicketsNow to the leadership position in the industry."
In her new role as TicketsNow President and CEO, Rosner will work closely with Domek and other members of the executive team in developing strategies that will produce new offerings for consumers and foster future business growth.
"I am very excited about joining TicketsNow and helping the company reach its full potential," said Rosner. "TicketsNow currently enjoys a strong position in the industry, and I am honored to be leading the team that will achieve even greater success for TicketsNow."
Rosner was instrumental in leading both Expedia Corporate Travel and Hotels.com to unprecedented success. While serving as president of Expedia Corporate Travel from 2005 to 2006, Rosner directed the group to consistent profitability including the successful launch of two new international divisions in Canada and Germany.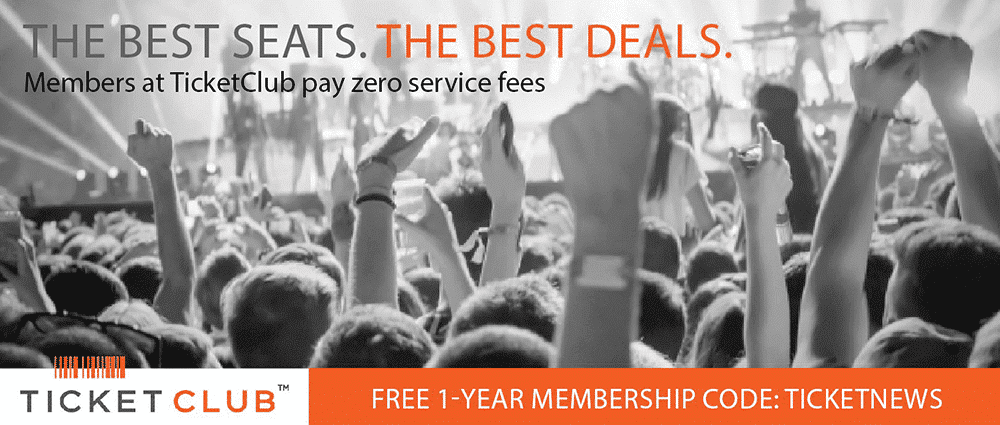 Prior to Expedia, Rosner worked at Hotels.com from 1999 to 2005 in a number of executive capacities including business development, supplier relations, marketing, and sales prior to becoming president of the company in 2003. Rosner's key accomplishments at Hotels.com include the successful launch of the company's consumer Web site in 2002 leading it to become the 6th most-visited travel site 60 days after launch, creation and development of the company brand strategy and award-winning advertising campaign.
In 2004, Rosner was named one of the "25 Most Influential People in Travel" by Business Travel News. A native of Cherry Hill, New Jersey, Rosner earned her bachelor's degree in Marketing at the University of Miami.
TicketsNow has had a very active year and a half to date. In April, the company closed on its first round of institutional funding by raising $34 million from a series of venture capital firms. The company recently was named to Crain's Chicago Business' Fast Fifty and was a finalist in the prestigious Red Herring 100 award.
"Cheryl's solid experience in leading burgeoning companies, including her participation in Hotels.com's successful IPO in 2000, will serve to further accelerate TicketsNow's extraordinary corporate growth," said Matthew Crisp, a General Partner at Adams Street Partners and member of the TicketsNow Board of Directors. "We are anxious to begin working closely with Cheryl to continue to set and accomplish our strategic goals for the company."
In 2006, TicketsNow unveiled an innovative Web 2.0 platform that features customizable offerings not found within the secondary ticketing industry, allowing customers to easily locate and buy their tickets, as well as plan and remember every element of their event. TicketsNow also offers the highest level of security unmatched within the industry by allowing only professional, certified resellers to list tickets on the company's secure marketplace.
Also last year, TicketsNow entered into exclusive relationships with several professional sports franchises and collegiate athletic teams including the Baltimore Ravens, Jacksonville Jaguars, University of Louisville, Arizona State University, Texas Christian University, and Princeton University. Additionally, TicketsNow was again named to the Inc. 500 index of the fastest-growing privately held companies in the U.S, the second time in three years the company has been so honored.
About TicketsNow
Established in 1999, TicketsNow is the world's largest, most trusted marketplace for premium event tickets. More than 90% of all professional ticket agencies that list, buy, and sell secondary event tickets online utilize software developed by TicketsNow—creating the most comprehensive database of secondary event tickets in the world. Named in 2004 and 2006 to the Inc. 500 Index of the fastest-growing privately held companies in the U.S., TicketsNow is a premium ticket provider for USA TODAY, Fandango, and AOL; an official sponsor of the Baltimore Ravens and Jacksonville Jaguars; an official sponsor of University of Louisville Athletics, Arizona State University Athletics, Texas Christian University Athletics, University of Cincinnati Athletics, and a corporate partner of Princeton University Athletics; a member of the Better Business Bureau; and a founding member of the NATB, which promotes the highest level of ethics in the secondary ticketing marketplace. For more information, visit www.TicketsNow.com.
Contacts:
Michael Hayes Jennifer Swanson
Pyramid Public Relations TicketsNow
212.643.1068 x248 815.444.4923
[email protected] [email protected]