John Mellencamp will headline a fall tour, which will bring the rockers talents to stages across 10 states in the U.S. The tour will...
John Mellencamp will headline a fall tour, which will bring the rockers talents to stages across 10 states in the U.S. The tour will launch October 26th and will continue through mid-November for a total of 14 venue dates on its first leg.
Mellencamp will once again be touring with his band – the same group of musicians who record with him. They will appear before audiences in Illinois, Kentucky, Michigan, Ohio, Wisconsin, Minnesota, Iowa, Nebraska, Missouri, and his native state of Indiana. A broad spectrum of Mellencamp's musical history is expected, which will reflect over four decades of music.
Before the tour begins, Mellencamp will perform on NBC's NFL kickoff telecast on Thursday, September 6th before the Indiana Colts vs. New Orleans Saints' season opener.
After that, Mellencamp will journey to New York's Randall's Island where, on Sunday, September 9th, he will perform as part of this year's Farm Aid 2007: A Home Grown Festival along with his Farm Aid co-founders Willie Nelson, Neil Young, and Dave Matthews with Tim Reynolds plus The Allman Brothers Band, Counting Crows, Matisyahu, Guster, The Derek Trucks Band, Warren Haynes, Supersuckers, The Ditty Bops, Montgomery Gentry and others.


Mellencamp released "Freedom's Road", on January 23, 2007. "Our Country," the first single from the album, hit radio in the fall of 2006. The song was played as the opening song on Mellencamp's 2006 spring tour, and the band that opened for him on that tour, Little Big Town, was called on to record harmonies on the studio version "Our Country" as well as seven other songs on Freedom's Road.
"Our Country" began being featured in Chevy Silverado TV commercials in late September of 2006, mostly during football games and big-time sporting events on major American televisions networks. Mellencamp hoped that including the song in the ads would bring it in front of a mass audience, since radio doesn't openly embrace new material from aging rock artists.
Mellencamp wrote and produced all 10 songs on Freedom's Road, and the record peaked at No. 5 on the Billboard 200 album chart by selling 56,000 copies in its first week on the market, marking his highest charting release since Scarecrow went to No. 2 in the fall of '85.
Mellencamp most recently played at the "Boston Pops Fireworks Spectacular" on July 4th, 2007, performing "Our Country" and "R.O.C.K in the USA" with the Boston Pops Orchestra in a show that was telecast live on the CBS television network.
In the summer of 2007, Mellencamp worked on a musical with legendary horror author Stephen King, entitled Ghost Brothers of Darkland County, which has been in the works since 2000.
On August 13, 2007, Mellencamp began recording his next album — the 18th album of original material, and 22nd overall, in his legendary career. The record is being produced by T Bone Burnett.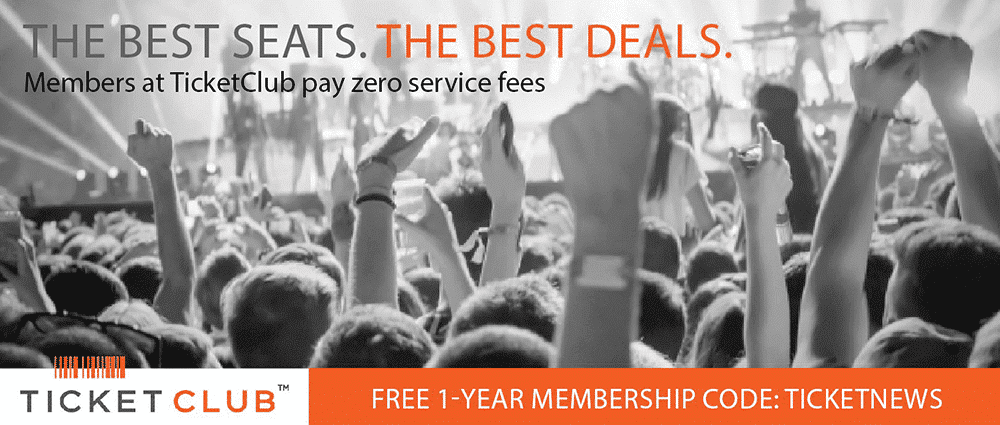 Mellencamp commented on his upcoming tour, "We're looking forward to playing these dates. The band is sounding great and our intention is to give audiences a fantastic show."
John Mellencamp Fall 2007 Tour
First Leg Public and Fan Club Ticket Details
DATE CITY VENUE PUBLIC ON SALE DATE/TIME FAN CLUB PRESALE DATE/TIME
10/26 TERRE HAUTE, IN HULMAN CENTER 9/8 10am ET 8/30 10am ET
10/27 CHAMPAIGN, IL ASSEMBLY HALL 9/8 9am CT 8/30 10am CT
10/28 LOUISVILLE, KY FREEDOM HALL 9/8 10am ET 8/30 10am ET
10/30 GRAND RAPIDS, MI VAN ANDEL ARENA 9/8 10am ET 8/30 10am ET
11/1 FT. WAYNE, IN MEMORIAL COLISEUM 9/15 10am ET 9/7 10am ET
11/2 TOLEDO, OH SEAGATE CONVENTION CENTRE 9/15 10am ET 9/7 10am ET
11/3 INDIANAPOLIS, IN CONSECO FIELDHOUSE 9/15 11am ET 9/7 10am ET
11/6 MADISON, WI ALLIANT ENERGY CENTER 9/8 11am CT 8/30 10am CT
11/7 MANKATO, MN ALLTEL CENTER 9/7 10am CT 8/30 10am CT
11/9 DES MOINES, IA WELLS FARGO 9/7 10am CT 8/30 10am CT
11/10 SIOUX CITY, IA TYSON EVENTS CENTER 9/14 10am CT 9/7 10am CT
11/11 OMAHA, NE QWEST CENTER 9/14 10am CT 9/7 10am CT
11/14 ROCKFORD, IL METROCENTRE 9/8 10am CT 8/30 10am CT
11/15 ST. LOUIS, MO SCOTTRADE CENTER 9/8 11am CT 8/30 10am CT
Sources: Pollstar.com, Wikipedia.com and the Associated Press