By Stacey Willets It's been a rough week for the ticketing industry. If you expected the outrage over record-breaking Hannah Montana sell-outs would just...
By Stacey Willets
It's been a rough week for the ticketing industry. If you expected the outrage over record-breaking Hannah Montana sell-outs would just blow over, think again. Empty-handed parents left struggling to understand how their best efforts resulted in broken promises are prompted to ask What exactly is going on here?
Odds of Getting Hannah Tickets: One in a Million?

Reselling tickets to children's shows is a delicate business, especially when the "kid concert" is one of the best-selling music sensations of the year. In the case of Hannah Montana, the reaction goes further than brokers receiving hate mail. With angry Kansas City parents leading the initiative for consumer protection, the entire ticketing industry has been put under the microscope . . .
When Hannah Montana's December 3 show at the Sprint Center sold out in minutes, parents were so incensed they compelled the City Council of Kansas City to take action. This anger was not reserved solely for the "scalpers." Their scrutiny of the ticketing industry began with the primary sellers. Fingers were pointed at Ticketmaster, leader of this week's Top Primary Sellers which include Tickets.com at two, LiveNation.com at three, TicketWeb.com at four, Etix.com at five, Telecharge.com at six, TicketsWest.com at seven, Tix.com at eight, GrooveTickets.com at nine, and BrownPaperTickets.com at ten.
Because tickets immediately appeared on secondary websites – first-ranked StubHub.com, second-ranked TicketsNow.com, third-ranked TicketLiquidator.com, fourth-ranked ABCtickets.com, fifth-ranked GoTickets.com, sixth-ranked RazorGator.com, seventh-ranked CoasttoCoastTickets.com, eight-ranked TickCo.com, ninth-ranked CheapPricedTickets.com, and tenth-ranked OnlineSeats.com all list seats for the performance – consumers cried conspiracy, suspecting Ticketmaster and the Sprint Center of an alliance with brokers that would give resellers first dibs on tickets.
What was eventually discovered was that of the 11,000 tickets released for the show 3000 went to the artist, suite-holders, and promoter AEG Live and 4000 went to fan club presales, meaning only 4000 were made available to the public on September 15.
Consider this: Only 4000 tickets are available for purchase. Kansas City consumers are aware of the difficulty involved in getting tickets, so most potential buyers enlist the help of multiple friends and relatives, some using multiple computers and phones while others wait in line at the box office. Additionally, parents in neighboring areas that couldn't get tickets to their local venue are doing the same thing, prepared to take a road trip to appease their heartbroken brood. And because the performances aren't going to be populated by unaccompanied minors, tickets aren't being bought in singles or pairs, but in blocks. Ticketmaster was bombarded with hundreds of thousands of requests the moment tickets went on sale. Also consider that because multiple people were often involved in a single buy attempt, customers lucky enough to secure tickets sometimes wound up with extras. Is it hard to see how all the tickets disappeared? The brokers' efforts to acquire tickets certainly didn't help the citizens of Kansas City, but even if resellers were removed from the equation, not everyone who wanted a ticket would have gotten one.
Supply and Demand: Bigger Than Us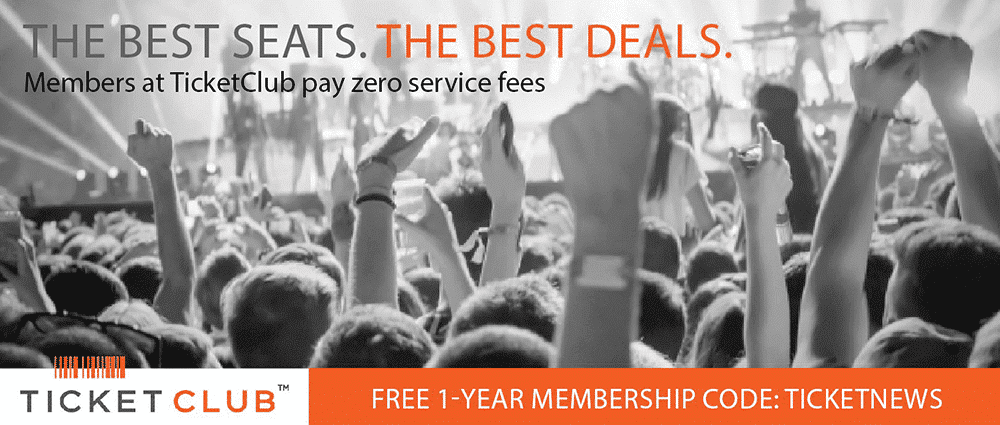 If Hannah Montana herself isn't the talk of the town, current ticket prices for her show certainly are. Everywhere you look it seems there are reports of tickets advertised for thousands of dollars. While the market value of Hannah Montana tickets are well above the modest $26 – $56 face price per ticket, you don't necessarily have to fork over the equivalent of a mortgage payment to get a seat.
On TicketLiquidator.com, seats for the aforementioned Dec. 3 show at the Sprint Center ranged from $145 – $1785, with only three groups of tickets over the hefty $1000 price tag. On StubHub.com, seats ranged from $155 – $1795, again with three sets of floor tickets in the over $1000 category. While hundreds of dollars is still pretty pricey, we're still months out before many of the shows. Traditionally in this market, the closer the event date gets, the more ticket prices come down. RazorGator.com and TickCo.com are already showing reduced prices on some performances. Though patient ticket buyers aren't likely to see Hannah tickets plummet back to face value, they can expect to see prices lower as the showtimes near.
Yes, as critics will tell you, even at the reduced rates seats bought on the secondary market cost a lot of money. Unfortunately, that's supply and demand. The average consumer did have a chance, albeit a slim chance, to obtain tickets for the $26 price. To the protests that now only the rich will be able to afford tickets when everyone should have the same opportunity to snatch up front row seats, sadly that's the way of the world. Democracy doesn't mean Lamborghinis and Bentleys for everyone. With only a limited supply of tickets to dole out to an enormous fan base, not everyone can be entitled to a seat, less mind a seat covered by paper route earnings.
The irony is that even as consumers condemn the resellers for their greed, surplus tickets from some buyers' own frenzied attempts at purchasing enough seats for their families are popping up on the secondary market at eBay and Craigslist.
Hannah's hit single says it all: Nobody's Perfect. The ugliness caused by the ticket demand debacle makes it all too clear. There are those that dwell on the flaws in the ticketing industry and criticize the business of brokers. There are those that chastise the parents for catering to "spoiled brats" and overlooking their children's real needs. There are those that complain the promoter should add more shows to satisfy their city's demand despite the fact that Miley/Hannah already has a rigorous schedule and is only fourteen years old. The Best of Both Worlds Tour doesn't appear to be bringing out the best in anyone.
In the end, investigators will probably not provide jilted buyers with the answers they want to hear. "Back door technologies" and unscrupulous alliances are not at the core of the issue. The problem is the devastatingly simple fact that there just aren't enough tickets to go around. It's been a harsh initiation for parents who hoped to bring smiles to their kids' faces. However, the industry is not bereft of empathy for the families of Kansas City and the other stops along Hannah's tour. Ticketers are making efforts to offer consumers advice on finding best value seats, and ultimately hope to educate the public about the ticketing business.
To see all the Top Tens rankings, check out the press release in the Daily Buzz section of TicketNews.com. Visit the Industry resources section of TicketNews.com for full lists of the Top Twenty Secondary Ticket Sellers and the Top Twenty Overall Ticket Sellers, or to read an explanation of how we calculate the rankings.
Last Updated on May 20, 2011 by Allison Reitz