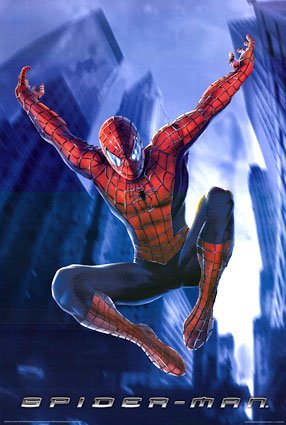 By Jane Cohen and Bob Grossweiner
First there was Bono, the rock star, staging sold out shows across the globe with his band U2. Then came Bono, the medal-winning social activist, helping to wipe out poverty and AIDS in Africa. Now comes Bono, Broadway composer and lyricist, who with U2 bandmate The Edge, and Tony Award-winning director Julie Taymor (The Lion King), is hoping to bring the musical Spider-Man to Broadway. Bono and The Edge have already finished the project's music and lyrics, which includes a broad musical spectrum ranging from punk rock to opera.
No strangers to the comic book hero world or the stage, U2 contributed to the "Batman Forever" soundtrack with "Hold Me, Thrill Me, Kiss Me, Kill Me" and composed songs for a Royal Shakespeare Company production of "A Clockwork Orange" in the early '90s.

Where the rock musical will spin its web is the question. According to published reports, there are not enough Broadway theaters to house the large musical. Taymor, who is nearing the casting phase, has even hinted that if they have to, it will be staged in a tent, which is being looked into.
No opening date has been determined.
Last Updated on November 12, 2007 by Alfred Branch Jr.