Team Offers Ticket Discount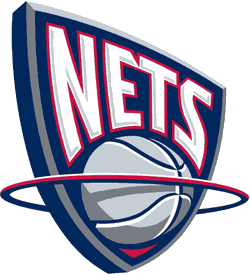 By Alfred Branch, Jr.
Take heart Broadway fans. Just because you can't see your favorite show because of the stagehands strike, doesn't mean you can't enjoy some good entertainment this weekend. At least, that's the message the New Jersey Nets are peddling.

In an effort to boost their own sometimes sluggish attendance, and reach out to shutout Broadway fans, the Nets are offering theatergoers a 50 percent discount on tickets to the team's two games this weekend at the IZOD Center, Friday, Nov. 16 against the Orlando Magic, and Saturday, Nov. 17 against the Miami Heat.
All a fan has to do is show a valid Broadway ticket, used or unused, at the IZOD Center box office for the discount. The team said that even if the strike ends prior to the games, they will still honor the promotion.
According to published reports, more than 19 million people came to New York in 2006 for cultural events, and spent a total of more than $5 billion on entertainment. The Nets, which at one point were among the NBA's lowest attended teams, have made tremendous strides in the past few years and rank among the top 12 in league attendance.
"We hope this special Nets ticket offer provides some solace and entertainment for theatergoers who were left out in the cold on Broadway," said Nets CEO Brett Yormark in a statement. "In addition to basketball, we offer our fans a great entertainment experience, and we look forward to hosting the would-be theatergoers at the best show in town, only 15 minutes from Broadway."
Last Updated on March 17, 2009