By Stacey Willets Although leaving Las Vegas to reenter the pop arena after a five-year hiatus may be considered taking a gamble, a second...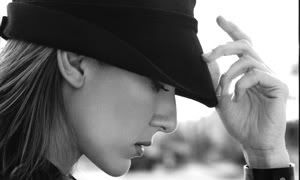 By Stacey Willets
Although leaving Las Vegas to reenter the pop arena after a five-year hiatus may be considered taking a gamble, a second week atop the Overall Top Events rankings shows that Taking Chances may pay off for Céline Dion. Slumping sales from the Broadway stagehands' strike may be aiding her ascendance over fourth-ranked Wicked and fifth-ranked Jersey Boys, but it's likely the power of love for her soulful ballads that keeps her ahead of the second-ranked Radio City Rockettes and third-ranked Disney superstar Hannah Montana.
Fan loyalty sells seats, but a spectacular season sells more. The ever-popular Dallas Cowboys, 10-1 this year, again take the number one spot, six positions higher than the 10-1 Green Bay Packers", who they'll host Thursday. Although the Cowboys lead the TicketNews Top Sports Events rankings, the 11-0 Pats top the NFL standings. The undefeated New England Patriots clinch the number four ranking and the 2007 AFC East title. Cheering on a winning team isn't just for football fans, however. NBA's Boston Celtics are feeling lucky with their 11-1 record and second-ranked position on the Top Sports chart.
Though the Broadway strike continues to decimate New York City Theatre ticket sales, one production has found a happy ending this week. An injunction against the Jujamcyn theater chain allowed the show to go on just when every Who in the boroughs, the tall and the small, risked spending Thanksgiving weekend with no Grinch at all. While the family musical didn't go curtains up until Friday, ticket sales put it at number ten on the Top Theatre chart and boost it from eight to five in the NYC Theatre rankings.
Miley Cyrus, better known as Hannah Montana, celebrated her fifteenth birthday Friday, still making her younger than the careers of many of the artists she outranks on the Top Concerts chart. Though she performed in her hometown of Nashville to a sold-out crowd, she didn't get the number one Top Concerts spot back for her birthday. While she remains second to Céline Dion this week, she still tops acts such as Bon Jovi, Van Halen, Bruce Springsteen, and Eric Clapton & Steve Winwood.
Since saying Goodbye Yellow Brick Road with the wrap-up of Elton John's October dates in Vegas, Bette Midler has become a fixture in the Top Las Vegas rankings, occupying the area of the chart where the Red Piano often appeared. This week she appears at number four, rising two spots as Céline fans prepare for Dion's post-Vegas "Taking Chances World Tour," which will leave the Colosseum's stage to the Divine Miss M.
To see this week's rankings, check out the press release in the Daily Buzz section of TicketNews.com.
(The image accompanying this story is from Yahoo Music Canada)