Madonna, New York Dolls, Strokes Practiced There By Alfred Branch, Jr. For 28 years, The Music Building on 8th Avenue in Manhattan has been...
Madonna, New York Dolls, Strokes Practiced There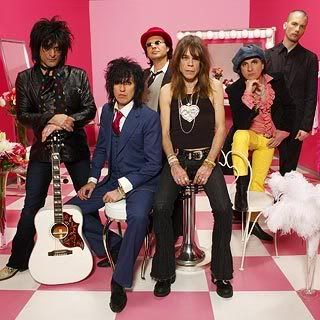 By Alfred Branch, Jr.
For 28 years, The Music Building on 8th Avenue in Manhattan has been a fixture on the New York City cultural scene and the largest, musicians-only practice facility in town. Ask an up-and-coming band in the area where they rehearse, and chances are they're either currently there, have been there or are considering moving there.

"There's a real sense of community here," said Roget Lerner, the building's chief financial officer and the son of owner and President Jack P. Lerner. "The artists really appreciate being able to hang out, sit in on rehearsals and jam together."
The 42,000-square-foot building, smack dab in the heart of Manhattan's garment district, has 11 stories and 70 rehearsal studios, most of which are about 350 square feet. Since its inception in 1979, the building has enjoyed 100 percent capacity, according to Lerner, and averages about 150 bands; many bands sublease their space to other musicians. Among the artists who have called The Music Building home at various times in their careers include Madonna, Interpol, the Strokes and the New York Dolls (pictured).
"Part of what our artists pay for is the peace of mind that their most prized possession, their equipment, is safe and secure," Lerner said, adding that the studios feature steel doors and heavy duty locks.
Rents average between $1,300 and $1,600 per month, and musicians have 24-hour, seven-day-a-week access to building. Lerner said the most popular rehearsal time seems to be after 10 pm, and passersby can hear full-on jams at 2 am.
"Manhattan is really pushing out a lot the cultural facilities throughout the city," Lerner said, alluding to CBGB's, which featured many artists who have rehearsed at The Music Building, such as the Dolls and Patti Smith, among others. "We've been able to maintain the building as a rehearsal space and make it profitable financially, partly because there's a true need for it. As long as there are artists who want to play and practice at various times, there will be a need for us."
A need that could see the facility becoming a franchise and opening up similar spaces in other cities. Lerner said the company is looking at various urban locations around the country as possible locations for future incarnations of The Music Building. A second facility in New York's Queens district was forced to close following a fire several years ago, but the company is also considering adding another location in the City.
"A lot of our artists are just on the cusp of stardom," Lerner said. "They're solid, independent bands and they want to be the next Strokes, they want to be the next Madonna. Hopefully, our facility can help make that happen."