By Jane Cohen and Bob Grossweiner The Police reunion tour was named Top Tour and Top Draw at the fourth annual Billboard Touring Awards...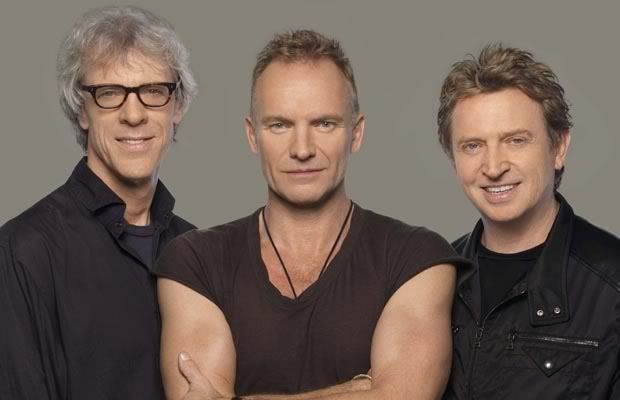 By Jane Cohen and Bob Grossweiner
The Police reunion tour was named Top Tour and Top Draw at the fourth annual
Billboard Touring Awards held recently at the Roosevelt Hotel in New York. The Top Tour and Top Draw recognize the top-grossing tour and the top ticket-selling tours, respectively.

The awards, which honor the concert industry's top artists, venues and professionals for the year, are based on the Billboard Boxscores chart from Jan. 1, 2007 to Sept. 30, 2007. The Police tour, one of the more eagerly awaited tours in the last couple of years, was consistently among the Top 10 sellers in TicketNews's exclusive ranking of leading events.
One award not determined by Billboard Boxscores but rather by the 40,000-plus votes received at Billboard.com and Billboard.biz was the inaugural Concert Marketing & Promotion Award. The Humanitarian Award and Legend Award, which honor individuals who have made a significant impact on the touring industry, were determined by the magazine's editorial staff.
In the artist category, Kenny Chesney's Flip Flop Summer tour with Sugarland, Pat Green, Brooks & Dunn and Sara Evans went home with Top Package honors for the third consecutive year. Justin Timberlake's FutureSex LoveShow tour earned him the Breakthrough Artist award; Prince was crowned with the Top Boxscore award based on his 21-night, sold-out engagement at the O2 in London; and the Top Comedy tour went to Larry the Cable Guy.
Venue awards went to New York's Madison Square Garden in New York, which was named Top Arena for the fourth year in a row; Red Rocks Amphitheatre in Morrison, Colo. (Top Amphitheatre); 9:30 Club in Washington DC, (Top Club); Auditorio Nacional in Mexico City (Top Venue Under 10,000 Seats; non-resident); and the Colosseum at Caesars Palace in Las Vegas (Top Venue Under 10,000 Seats, resident).
Top Festival honors went to Download Festival in Castle Donington, England, promoted by Live Nation UK.
Live Nation was named Top Promoter while newcomer C3 Presents in Austin, Texas, which produces music festivals Lollapalooza and Austin City Limits Music Festival as well as more than 800 shows nationwide was tapped as Top Independent Promoter.
Live Earth founder/Control Room CEO Kevin Hall was named Humanitarian, and pioneering agent Frank Barsalona, founder of one of the most respected booking agencies, Premier Talent Agency, received the Legend of Live Award.
2007 Billboard Touring Awards winners:
Top Tour: The Police
Top Draw: The Police
Top Package: Kenny Chesney with Sugarland, Pat Green, Brooks & Dunn, Sara
Evans
Breakthough Artist: Justin Timberlake
Top Boxscore: Prince at the O2 Arena, London
Top Comedy Tour: Larry the Cable Guy
Top Arena: Madison Square Garden, New York
Top Amphitheatre: Red Rocks Amphitheatre, Morrison, CO
Top Club: 9:30 Club, Washington, DC
Top Agency: Creative Artists Agency
Top Festival: Download Festival, Castle Donington, England
Top Promoter: Live Nation
Top Independent Promoter: C3 Presents
Top Venue Under 10,000 Seats (non-resident): Auditorio Nacional, Mexico City
Top Venue Under 10,000 Seats (resident): The Colosseum at Caesars Palace, Las Vegas
Concert Marketing & Promotion Award: Jeep/Tim McGraw & Faith Hill Soul2Soul II
Humanitarian Award: Kevin Wall (Live Earth/Control Room CEO)
Legend of Live: Frank Barsalona
(The image accompanying this story is from AllPosters.com)