How Outsourcing Could Help the Ticket Industry By Stacey Willets When entrepreneur Aaron Song graduated college he found himself with two successful online companies...
How Outsourcing Could Help the Ticket Industry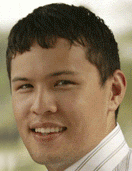 By Stacey Willets
When entrepreneur Aaron Song graduated college he found himself with two successful online companies and the desire to explore the next great business frontier. That desire initially took him to Shanghai, China and eventually brought him to Ho Chi Minh City, Vietnam, where he discovered how the growing economies of Asia could help his businesses flourish.
Most brokers in the ticket industry are familiar with Song, or at least with his biggest websites. PresalePassword.net is a concert-goer's or broker's best friend, offering members passwords that enable them to purchase tickets during a show's presale, the period when seats can be bought before they are made available to the general public. Together with EventExperts.net, an event prediction service described as "aimed at taking the guesswork out of buying tickets to sell on the secondary market," Song provides fundamental tools to those in ticket resale, particularly brokers who are just starting out.
As the industry continues to gain legitimacy and many states lift their bans on reselling tickets, more people than ever are getting into the secondary market, which means more potential customers for businesses like Song's. That's great news if the company can handle the growth. Unfortunately, the owner of a small company may not have the resources to expand at a rate sufficient to keep up with new demand. That's where outsourcing has benefited Song's business.
"You have to switch gears," Song says of running a relocated business. In the U.S. he found he needed to focus on what he could accomplish within certain financial limits, but because wages are lower in Vietnam, those concerns dissipated. "You're limited by capital and time in the U.S. Here I can afford to do anything I want. Instead of doing things myself, I can hire people to do them. I have more time to strategize and grow the company."
Song describes Vietnam as a fast-paced, exciting place to be with great people who are eager to learn, work, and grow. He has met with success there, crediting his companies' "fantastic growth" to outsourcing, but notes it's not for everyone. Beyond possessing the willingness to move to Asia and open up your own office, there are many regulation difficulties for foreigners that make outsourcing impractical for most small businesses. The language barrier can also be problematic.
Though relocation can be challenging, for ambitious businessmen Asia presents itself as a land of opportunity. Song is pleased to be one of the ticketing industry's pioneers: "All these doors open up to what you can do."