By Brian Thompson The road to the 2008 Olympics Games in Beijing has been difficult for many athletes around the world. Fans are also...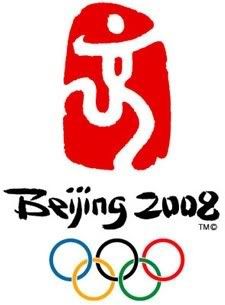 By Brian Thompson
The road to the 2008 Olympics Games in Beijing has been difficult for many athletes around the world. Fans are also learning that obtaining tickets for this year's event is a bit of a struggle, too.

The initial demand for tickets crushed the Beijing Organizing Committee for the Olympic Games (BOCOG)'s website and phone service. The opening ticket sales, originally planned to exist on a first come, first served basis, generated eight million hits on the website and 3.8 million phone calls to the 800 number. While the demand for tickets is unsurprising, their pricing is a bit more shocking. BOCOG has announced that opening ceremony tickets will cost only half of what Sydney's tickets cost, and closing ceremony tickets will be a mere one-fifth the price, as China is still a developing country.
With the initial rush for tickets overwhelming the online system, and a lottery being put in place, demand for tickets in China alone is clearly high. The events will generate nine million tickets, of which more than seven million will be sold to the public, the rest are being set aside for sponsors, press members, and the International Olympic Committee. The third round of ticket sales is scheduled for April.
Zhu Yan, the new director of ticketing for the Olympics (his predecessor was fired over the initial ticket fiasco), said that tickets are transferrable, but not at a profit. Perhaps this is why searches for "Beijing Olympic tickets" come up empty on ebay, StubHub! and TicketLiquidator. It appears that Olympic ticket prices also need to undergo certain changes to join with the market-oriented "socialism with Chinese characteristics." There certainly will be people willing to pay over face value in order to be admitted to events. BOCOG is showing its concern over this problem by limiting lottery winners to purchasing only a few tickets, whereas initial plans would have allowed one purchaser to acquire up to 50 tickets. In addition, organizers are planning to implement a photo identification requirement for ticket buyers.
Even if Chinese tickets retain their fixed price, the market in the United States alone should generate fierce competition. The official ticketing partner in the United States, CoSport, offers little explanation of the process on their website (which is not fully compatible with the Firefox browser). However, the ominous words "Phase II Sales Tickets Currently SOLD OUT" seem to sum up the situation nicely.
Last Updated on March 17, 2009 by Alfred Branch Jr.