RepeatSeat Launches Online Ticket Resale Marketplace in Time for NHL Play-Off Run FirsTicket.com Is The First Place to Sell or Purchase Tickets CALGARY, ALBERTA–(Marketwire)...
RepeatSeat Launches Online Ticket Resale Marketplace in Time for NHL Play-Off Run
FirsTicket.com Is The First Place to Sell or Purchase Tickets
CALGARY, ALBERTA–(Marketwire) April 11, 2008 – RepeatSeat Ltd. ("RepeatSeat") (TSX VENTURE:RPS), a North American leader in providing entertainment solutions is pleased to announce the launch of FirsTicket.com, an online marketplace that will provide entertainment lovers an accessible, secure and easy to use means of selling and purchasing tickets to concerts, theatres and sporting events. Unlike the many resale sites controlled by ticket brokers, the FirsTicket site is committed to providing an exchange service for the entertainment consumer, the dedicated fan.
Since its inception RepeatSeat has been marketing its patent pending ticket resale software to venues that manage professional sporting events and concerts. Like RepeatSeat's movie, attractions and live event software this product has always been sold as a private label business to business software that stands behind the brand of the venue or event.
RepeatSeat continues to lead through innovation in redefining the ticket resale market with the commercial launch of FirsTicket. FirsTicket is a direct to consumer product and a brand that will exemplify RepeatSeat's vision in the secondary ticket and resale market. The Company's unique open marketplace is dedicated solely to event tickets, it will provide all fans the choice to buy or sell their event tickets in a convenient and highly reliable environment with all transactions processed safely and securely. This is made possible by utilizing RepeatSeats proprietary patent pending technology.
RepeatSeat CEO George Davidson, stated "In many ways, the Internet is doing to the ticket industry what it did to the photo, music and movie industries over the last ten years: offering tools that shift some of the power back to the consumer." Davidson continued, "We expect that most early activity on FirstTicket will involve the exchange of highly sought after NHL playoff tickets. The site will then expand to provide a consumer friendly way for the North American consumer to list, sell and purchase their tickets to all concerts and sporting events. Watch for more news on FirsTicket, the first place to sell or purchase tickets."
The US online secondary ticket sales is expected to grow at a 12% CAGR (Compound Annual Growth Rate) over the next five years, reaching $4.5 billion by 2012 according to Forrester Research, Inc. Forrester is a recognized industry leader as an independent technology and market research company which is highly regarded for providing pragmatic and forward-thinking advice to global leaders in business and technology.
About RepeatSeat: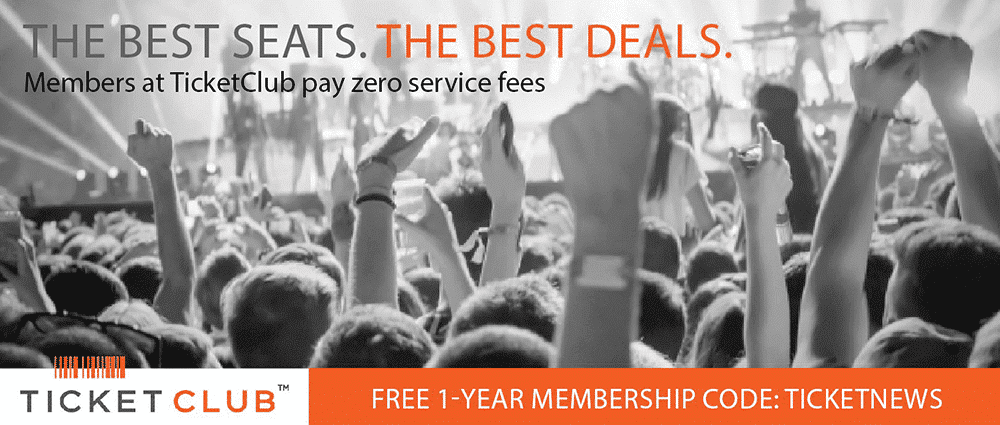 RepeatSeat is a leading interactive entertainment services company, offering private label ticketing throughout North America. RepeatSeat's innovative Ticket Relationship Management (TRMTM) solutions provide a proprietary portfolio of products to sporting and live event venues, tour and excursion companies, ski hills and movie theatres. All point of sale, Internet and mobile solutions feature full end-user data capture and management. For more information on RepeatSeat, visit www.repeatseat.com.
For RepeatSeat investor relations needs, investors are asked to visit the RepeatSeat Investor Relations website at http://www.agoracom.com/ir/repeatseat where they can post questions and receive answers within the same day, or simply review questions and answers posted by other investors. Alternatively, investors are able to e-mail all questions and correspondence to [email protected] where they can also request their addition to the investor e-mail list to receive all future press releases and updates in real time.
Advisory Regarding Forward-Looking Statements:
Certain information with respect to the Company contained herein contain forward-looking statements. These forward-looking statements are based on assumptions and are subject to numerous risks and uncertainties, certain of which are beyond the Company's control, including, but not limited to, the impact of general economic conditions, industry conditions, stock market volatility and ability to access sufficient financing. As a result, the Company's actual results, performance or achievement could differ materially from those expressed in, or implied by, these forward-looking statements and, accordingly, no assurance can be given that any events anticipated by the forward-looking statements will transpire or occur. In addition, the reader is cautioned that historical results are not necessarily indicative of future performance.