TicketsNow Appoints Julia Vander Ploeg Senior Vice President of Marketing Veteran Marketer Latest Addition to Expanding Senior Leadership Team CHICAGO, IL (PRNewswire) April 7,...
TicketsNow Appoints Julia Vander Ploeg Senior Vice President of Marketing
Veteran Marketer Latest Addition to Expanding Senior Leadership Team
CHICAGO, IL (PRNewswire) April 7, 2008 – TicketsNow, a leading online marketplace that provides consumers secure and convenient access to premium event tickets, today announced the hiring of Julia Vander Ploeg as Senior Vice President of Marketing. In her new role, Vander Ploeg will lead TicketsNow's strategic business initiatives in the areas of direct and brand marketing, advertising, promotions and merchandising, public relations, CRM, search, and affiliate marketing.

Vander Ploeg is the latest executive to join an expanding roster of senior leaders at TicketsNow and brings 15 years of strategic marketing experience from several high-profile consumer brand companies. Prior to joining TicketsNow, Vander Ploeg served as a Marketing Director at Chicago-based Tribune Company, leading the successful rebranding and marketing launch of the Chicago Tribune newspaper Web site, and positioning the media company's portfolio of brands for future growth in the digital
environment.
"TicketsNow is committed to developing best-in-class marketing strategies that will further position our brand as the leader in connecting consumers to the ultimate live entertainment experiences," said Cheryl Rosner, President and CEO of TicketsNow. "We are thrilled to welcome Julia to our senior leadership team. Her comprehensive experience in brand strategy and development will play an integral role in our highly anticipated brand launch later this year."
Previous to the Tribune, Julia served as Vice President of Brand Marketing for The Mills Corporation in Arlington, Virginia, where she built a management team to direct marketing and communications strategy for a rapidly growing global portfolio of retail shopping centers. Prior to Mills, Julia spent three years in marketing and finance roles at United Airlines in Chicago. She began her career as a management trainee at the Ford Motor Company.
"This is an exciting time to be joining the TicketsNow team," Vander Ploeg said. "The company is positioned for exceptional short-term growth and long-term success. We're building a brand that represents guaranteed access to memory-making events and experiences for our customers, something very few brands can truly deliver on, but something TicketsNow is uniquely positioned to do. Our brand launch will redefine the category and generate increased excitement in our industry."
A native of Grand Rapids, Michigan, Julia received her bachelor's degree from Michigan State University and an MBA from Northwestern University's Kellogg Graduate School of Management. She is on the Chicago Advisory Board for Taproot Foundation, engaging business professionals in pro bono service for area nonprofit organizations.
About TicketsNow
TicketsNow, a leading online marketplace for premium event tickets, is a wholly owned subsidiary of Ticketmaster. More than 90% of all professional ticket agencies that list, buy, and sell secondary event tickets online utilize software developed by TicketsNow — creating the most comprehensive database of secondary event tickets in the world.
TicketsNow is a premium ticket provider for USA TODAY and Fandango; an official sponsor of the Baltimore Ravens and Jacksonville Jaguars; an official sponsor of University of Louisville Athletics, Arizona State University Athletics, Texas Christian University Athletics, University of Cincinnati Athletics, and a corporate partner of Princeton University Athletics; a member of the Better Business Bureau; and a founding member of the NATB, which promotes the highest level of ethics in the secondary ticketing marketplace. For more information, visit http://www.TicketsNow.com.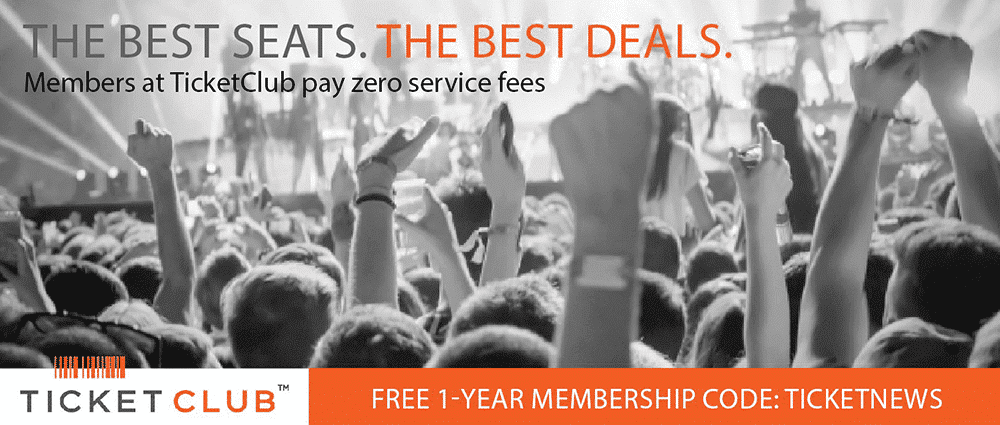 MEDIA CONTACTS:
Grant Deady Jennifer Swanson
Zeno Group for TicketsNow TicketsNow
[email protected] [email protected]
312-396-9734 815.444.4923