By many accounts, the recent "fireside chat" meeting held for ticket brokers by Ticketmaster and new partner TicketsNow answered a lot of questions. But,...
By many accounts, the recent "fireside chat" meeting held for ticket brokers by Ticketmaster and new partner TicketsNow answered a lot of questions. But, one of the top concerns that continues to haunt some brokers is their belief that they are being frozen out of receiving access to premium seats to some of the hot concerts of the year, an issue that neither Ticketmaster nor TicketsNow moved to dispel.
The two companies' CEOs, Sean Moriarty of Ticketmaster and Cheryl Rosner of TicketsNow, addressed many of the concerns that brokers have concerning how the two industry giants will behave in the marketplace, but on at least the issue of how premium tickets are ending up on TicketsNow or Ticketmaster's TicketExchange before the public had a chance to purchase them, questions remain. TicketNews obtained a recording of the May meeting in Las Vegas, and in this story, the second part of an in-depth series on the results of the meeting, Moriarty essentially said that artists are to blame for how premium tickets are sold before the public has a chance to buy them. While he did not say that Ticketmaster itself is placing tickets on those two websites, the practice of tickets turning up on those sites before they go on sale to the public will continue, but he refused to disclose the specific sources of those tickets.

"Tickets get onto TicketExchange a bunch of different ways. Members of the general public, in some cases, I'm sure the ticket brokers, and in some cases artists want to sell tickets directly to the public," Moriarty said. "It's a platform."
What it comes down to, Moriarty believes, is "Who is best equipped to help artists find" the best value for their tickets?

"I think the trend that you're seeing is artists in the concert category saying, 'Gosh, we now know that there is a market value for our tickets, we understand full well, that it's much higher than what our tickets are priced at, and we want our initial public offering, if you will, to recognize that value, or as much of it as we can get'," he added
Artists are have begun to negotiate with "every player" in the ticketing in the business, Moriarty said, whether it's "Ticketmaster or StubHub or individual and local brokers," and he believes that more artists will begin placing tickets directly on secondary ticket websites to maximize revenue.
According to Moriarty, artists started asking Ticketmaster to be able to use the company's ticket auction platform about four years ago to "get as close to what they thought market value was in forum that was fair."
It's grown from there, to the point that now Moriarty believes that artists will routinely survey the ticketing landscape and see where they can maximize their revenue.
But as to how and where tickets are ending up on TicketsNow, or the TicketExchange marketplace, Moriarty refused to offer specifics, instead leaving it up to brokers to speculate how and where tickets are coming ending up on those two locations.
"I'm not in the business of disclosing the individual client practices to the general public. I think that's bad practice, and I don't think anyone in this room would like their business put forth in front of the general public," Moriarty said. "I don't think it makes any sense."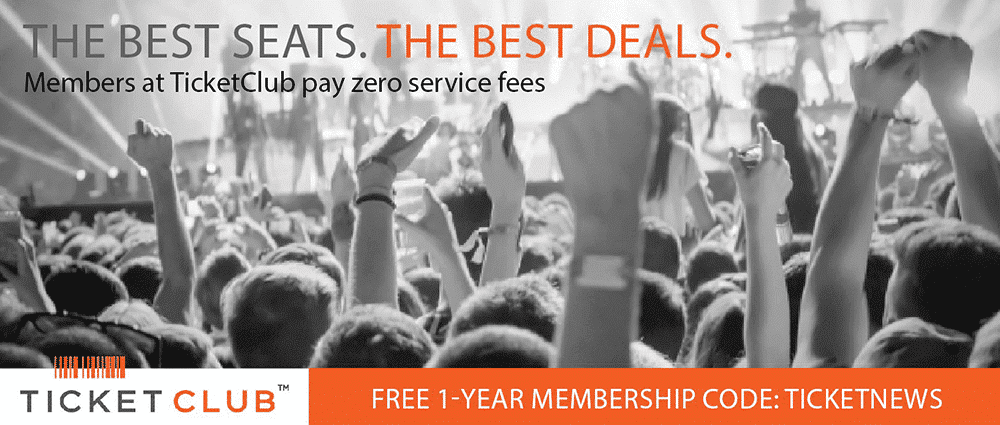 However, Moriarty tried to stress that Ticketmaster doesn't make the decisions to place specific inventory on the TicketExchange, TicketsNow or any other location. Those decisions are up to artists and promoters. "They're not our tickets," Moriarty said. "That's an important point, guys." But, Ticketmaster could purchase tickets themselves from the promoters/artists and then place them wherever they want, which Moriarty never addressed.
"I've read in the paper, for example, that Ticketmaster has been moving tickets from one site to another, but we've never been in the business of doing anything like that. We make the tickets available through us by our clients, through our channels, in the way that they instruct us. And, you can take that to the bank," Moriarty said.
In the case of Radiohead, and Van Halen in the fall of 2007 and others, premium tickets were posted on TicketsNow or the TicketExchange within minutes of the general public offering, but those tickets were held back and not available to fans or brokers. And, even if they had been made a available, it would have been physically impossible for someone to purchase those seats (dozens of them) and turn around and post them on TicketsNow or the TicketExchange with the two to three minutes between when tickets went on sale and when they were re-posted.
Moriarty said he believes in transparency when it comes to the industry, but he stops short of endorsing full disclosure of when, where and how many tickets are made available through different channels. Some states, including Connecticut, are considering legislation to require promoters, venues and ticket companies to initially release at least 75 percent of tickets for any event. While he didn't speak specifically for or against that measure, Moriarty said he would not like to be forced to disclose how many tickets are available for an event or the sources from which they came.
"I think I'm opposed to bureaucratic measures that don't shed light on the reality of the situation as a requirement for tickets going on sale. No, I don't think that makes any sense," Moriarty said.
Read more articles in this series.
Last Updated on May 20, 2011 by By Alfred Branch Jr.