In a move designed to calm some of the concerns of their ticket brokers, Ticketmaster and TicketsNow will hold a one-day conference in Las...
In a move designed to calm some of the concerns of their ticket brokers, Ticketmaster and TicketsNow will hold a one-day conference in Las Vegas with brokers on May 13 where CEOs Sean Moriarty and Cheryl Rosner will answer questions about their companies' relationship with the secondary ticket industry.
The two companies, which merged after Ticketmaster acquired TicketsNow in February, have drawn criticism from brokers who question their business practices. The National Association of Ticket Brokers (NATB) last month called on the two companies to answer a series of questions about their intentions and address broker confidentiality and other concerns. In the strongly worded letter from the NATB, lead counsel Gary Adler wrote that continued concerns by brokers forced his group to seek answers.

"In effect, this letter requests that Ticketmaster describe how it envisions its working relationship with traditional secondary market ticket brokers proceeding in the future," wrote Adler, who will be attending the May 13 meeting with NATB President Tom Patania.
Attempts to reach Moriarty, who is the scheduled keynote speaker at the NATB's annual conference in July, and Rosner for comment were unsuccessful. The invitation for the event, called "Partnering for a Great Future," reads "Join us on May 13th for an informal meet and greet to openly discuss the future of our industry, plans for driving growth, and ways to work towards more profitable partnerships."
TicketNews made a request to attend the event, scheduled for the afternoon on the 13th at the Palms Resort Casino, but was told by Ralph Garreffa, senior director for Partnerships & Supply for TicketsNow's EventInventory division, that the meeting was closed. "While we appreciate your interest in attending, this event is reserved for invited EventInventory members only. Unfortunately, we cannot honor your request to attend," he wrote in an email. The event is free and the invitation did not state that the meeting was for EventInventory members only.
Representatives from Ticketmaster and TicketsNow rival StubHub were not planning to attend. "We don't have any immediate thoughts from our side but will obviously have an interest on what is learned from the meetings," spokesperson Sean Pate told TicketNews.
Patania was cautiously optimistic about meeting. "I think they need to be up front with us because they have a lot of brokers who use their service who have concerns, and whatever they don't answer leaves an open question," he said.
Other brokers were not as optimistic. One East Coast broker, who requested anonymity because he posts some of his tickets on TicketsNow and feared they may be taken down if his identity was known, angrily called the meeting "a waste of time."
"What are they going to tell me? That we're all one happy family? I don't need to fly across the country to have smoke blown in my face. It's a public relations pitch because they're worried that brokers are going to stop putting up their inventory," the broker said.
The budding relationship between the two companies and brokers hit a flashpoint a few weeks ago when brokers began seeing fans of Radiohead being diverted from Ticketmaster to TicketsNow for tickets that had not been made available to the public. The two companies appear to have done the same thing with other artists, too.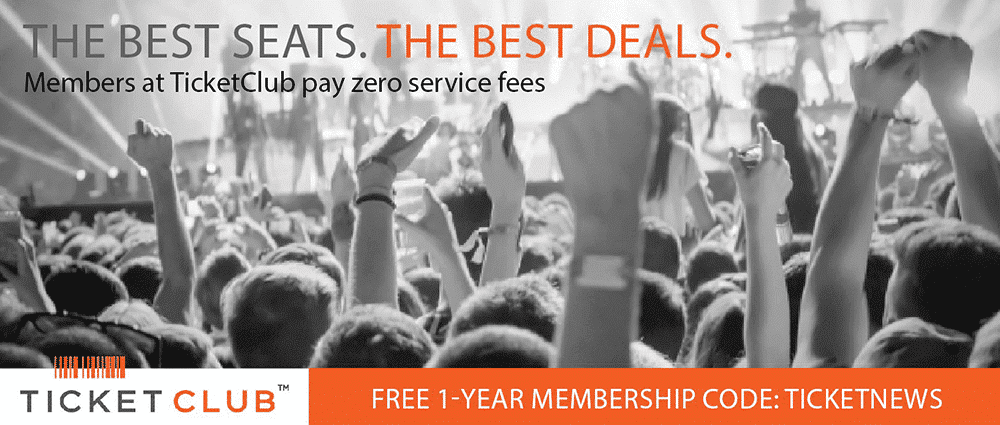 In addition, soon after the NATB sent the letter to the two companies, the NATB logo was removed from the TicketsNow website, but quickly returned. TicketsNow was a founding member of the NATB, but Ticketmaster is not a member of the trade organization.
Last Updated on May 10, 2008 by By Alfred Branch Jr.